So Far We've Covered...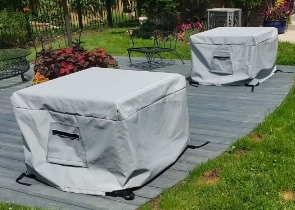 Cushion & Storage Chest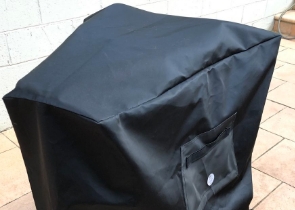 Custom Cover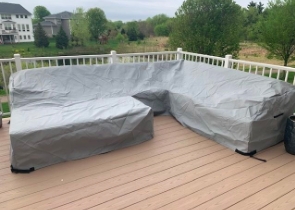 Sectional Covers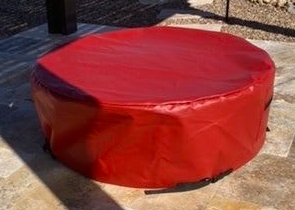 Fire Pit Covers_1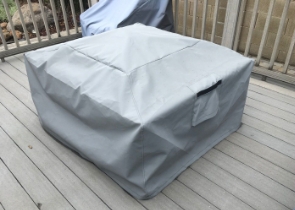 Fire Pit Covers_2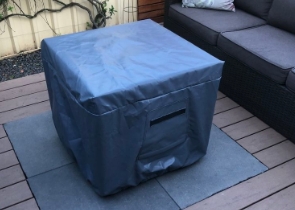 Fire Pit Covers_3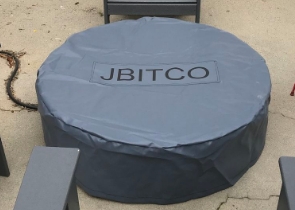 Fire Pit Covers_4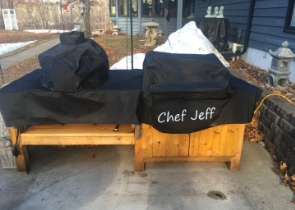 Grill Cover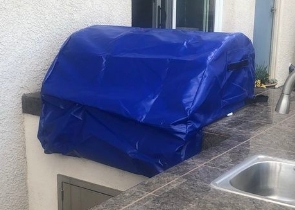 Grill Cover-1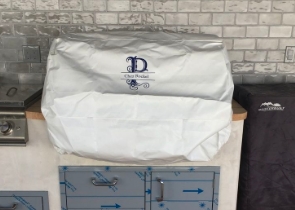 Grill Covers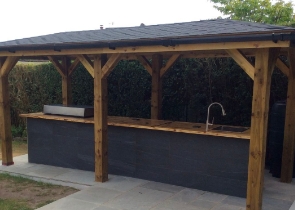 Outdoor Island Kitchen Cover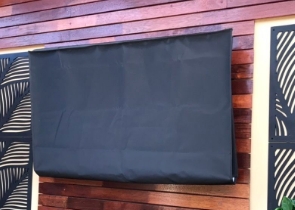 TV Cover
View more Customer Images »
Swamp Cooler Covers Offer Year-Round Protection
While your swamp cooler will keep you cool in the summer, it may face issues such as clogging from dirt or corroding during the off-season. Repairs may be pricey and you may be without air conditioning for many weeks. Covers & All's high-quality, evaporative cooler covers guard against rain, snow, and any other kind of moisture. Additionally, our strong covers guard against the development of mould and mildew.
Our abrasion and tear-resistant evaporative cooler winter covers safeguard your device from the outdoor elements. Cover Max, Cover Fab, and Cover Tuff are 3 high-tensile, durable fabrics available to choose from. The first 2 fabrics have a total weight of 12 oz and come with a 3-year warranty. The final fabric is Cover Tuff, which weighs around 18 oz and comes with a 5-year warranty. These UV-resistant textiles are durable 1000/600 Denier fabric and will retain their beauty for years.
To aid in its installation, a variety of tie-down and grommet options are available for your downdraught cooler covers. Choose between drawstrings, which each cover has, or opt for bottom elastic. Another option is to use split zippers. Have the grommets put in place at any distance between 6"/12"/24" on the seams.
The simple-to-use online application enables you to exactly measure the capacity of your swamp cooler. Following that, our design team creates unique swamp cooler covers for your needs.
Fade- Resistant Evaporative Cooler Covers Come in Many Colour Options
Evaporative cooler winter covers with Cover Max are appropriate for swamp coolers that have exposure to moderate weather. Colour options include blue, black, white, beige, brown, or grey. Cover Fab coverings are suitable for coolers that are inside or in partly shady areas. This fabric comes in 2 shades: light grey and light beige.
Cover Tuff is the appropriate option for swamp coolers that have exposure to severe winter conditions and an excessive amount of moisture. Downdraught cooler covers in this material come in any of the 4 fashionable colours - blue, black, grey, or coffee.
Swamp Cooler Covers that are Customisable 
You may personalise your evaporative cooler covers by using a photograph or creative text. Add your design to your swamp covers in any font and colour.
Place your order for your swamp cooler covers right away. Before you know it, your new covers will be sent right to your doorstep, anywhere in the world.
Didn't find what you were looking for? Need to find something else? Take a look at our other custom covers here.