So Far We've Covered...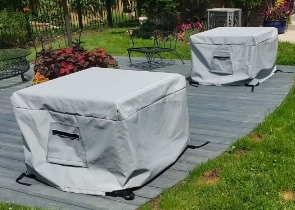 Cushion & Storage Chest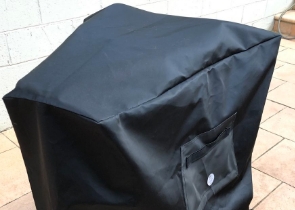 Custom Cover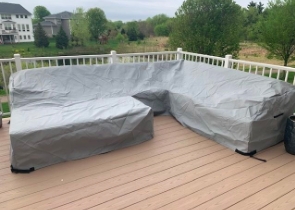 Sectional Covers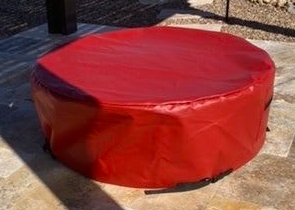 Fire Pit Covers_1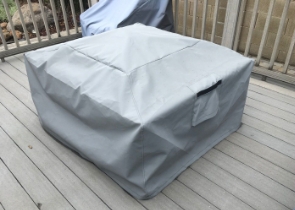 Fire Pit Covers_2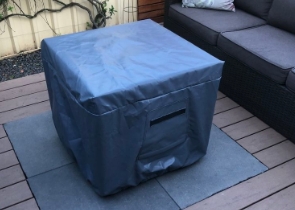 Fire Pit Covers_3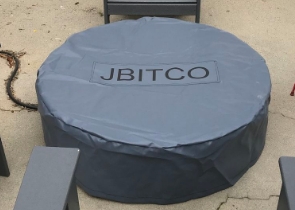 Fire Pit Covers_4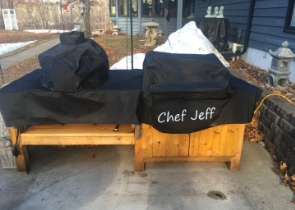 Grill Cover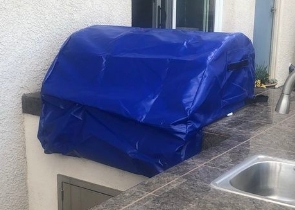 Grill Cover-1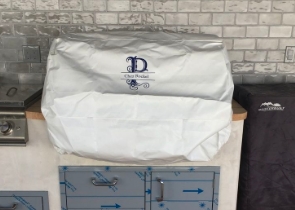 Grill Covers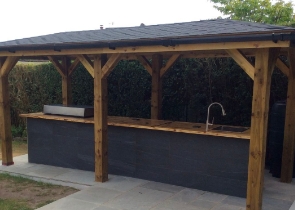 Outdoor Island Kitchen Cover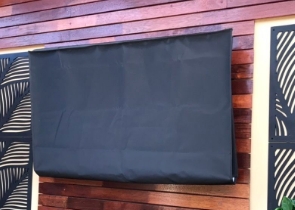 TV Cover
View more Customer Images »
Protect Your Furniture All-Year-Round with Waterproof Round Fire Pit Covers
Fire pits on your patio or backyard provide the ideal spark for barbecuing and alfresco living. However, unforeseen and severe weather can quickly extinguish the spark in your fire pit. As a result, a reliable solution, such as a water-resistant, sturdy, and durable cover, is required to keep your fire pit safe, smooth, and dust-free. Covers & All's outdoor fire pit covers feature weather-resistant materials to keep your fire pit prepared to use whenever you want.
Our custom fire pit covers comprise high-quality PVB/PVC backing polyester designed to keep your fire pit clean and protected at all times. These covers are extremely sturdy and impervious to the adverse effects of the weather due to their water and UV-resistant coating. All of our covers come in premium fabrics such as Cover Max, Cover Tuff, and Cover Fab that have a warranty of 3 to 7 years.
Waterproof fire pit covers are available in custom-tailored sizes and easily customised to fit any fire pit. We provide a variety of sizes, as well as an additional 1 in. - 2 in. leeway on the specified width and depth. This enables the covers to move in and out of the fire pits easily.
The covers protect your fire pits from abrasions, tears, water, and UV rays. They also include structured air vents on the sides that facilitate easy airflow and keep even strong winds out. Add airbags to further protect your round fire pit covers from clogging with water and preventing the growth of mildew and mould.
Customisable Outdoor Fire Pit Covers Feature Tie-Downs and Grommets
With the various tie-down options available, the custom fire pit covers stay protected throughout the year. Choose to either include elastic at the bottom, drawstrings, split clips to secure the legs, and a waterproof push zipper, depending on your preferences. Install elastic at the bottom with split clips for added strength.
Our grommets, made from high-quality, corrosion-resistant brass, provide strength and protection for the holes created by gaps of 6, 12, and 24 inches. You may tailor the gap placements on the waterproof fire pit covers to your specifications.
Customise Your Waterproof Round Fire Pit Cover with a Text or Logo
As well as providing a refined and sleek appearance for your fire pit, our outdoor fire pit covers are customisable to add a distinctly personal feel. Accomplish this by including your name, initials, logo, or any design that makes a year-round fashion statement.
Didn't find what you were looking for? Need to find something else? Take a look at our other custom covers here.