So Far We've Covered...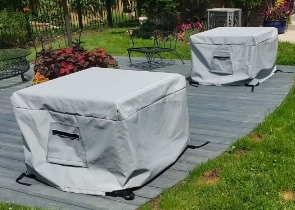 Cushion & Storage Chest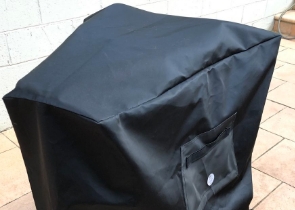 Custom Cover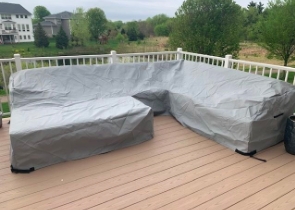 Sectional Covers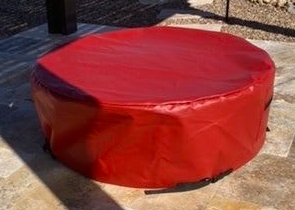 Fire Pit Covers_1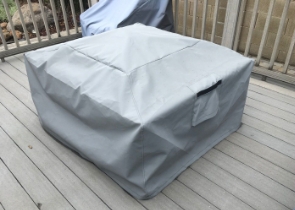 Fire Pit Covers_2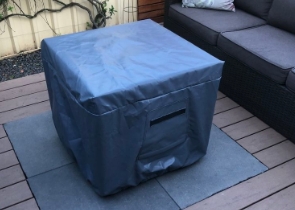 Fire Pit Covers_3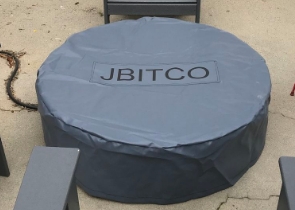 Fire Pit Covers_4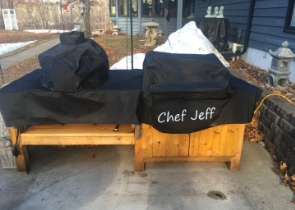 Grill Cover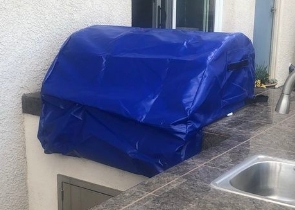 Grill Cover-1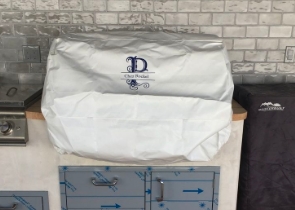 Grill Covers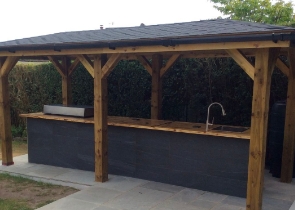 Outdoor Island Kitchen Cover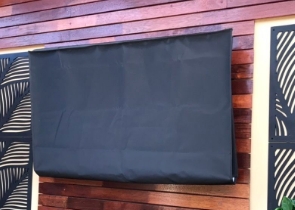 TV Cover
View more Customer Images »
Rectangular Fire Pit Covers Feature Strong and Weather-Resistant Materials
Are you looking for a long-lasting outdoor fire pit covers? We provide elegant and customisable covers for your fire pits that will add warmth to your patio while keeping them dry. We make our coverings from tough fabrics that protect against the elements in all seasons. These covers fit perfectly to firepits that measure 18 in. height, 32 in. breadth, and 24 in depth. All of our coverings contain air vents to keep mildew and mould at bay.
We construct cover Max from PVC-coated polyester fabric with a 1000 Denier rating. This fabric is a great option for mild weather. It's lightweight and easy to put on and remove from the fire pits. The fabric has six different colour schemes to select from and comes with a 3-year quality.
PVC coated polyester fabric with a 1000 Denier thickness is used to make Cover Tuff. This heavyweight fabric comes in five different hues. Its the hardest cover fabric, and is ideal for use in adverse weather. This cover comes with a warranty of 5-years.
Cover Fab is perfect for semi-shaded and shadowed areas. We construct this fabric from 600 Denier melange polyester with a PVB on the backside. Its graphic weight is 12 oz., giving your rectangular fire pit covers a lightweight cloth feel. It's simple to use around the fire pit or in the store. It's available in two colours and has a warranty of 3-years.
Our Rectangular Fire Pit Covers come with a Variety of Tie-Down Choices
To keep our custom fire pit covers more secure and in place, we provide a variety of tie-down alternatives. At the hem, you can choose between elastic or drawstrings. For the drawstring to operate smoothly, you can pot rust-proof grommets at the base. We also included push clips to secure the legs. These covers are easy to put on and take off thanks to a waterproof zipper. Make a choice of between a full zipper and a partial zipper. You can also choose whatever method is most comfortable for you.
Get your brand or messages printed on your waterproof fire pit covers with UV-coated printing. Customise the design's colour, style, and location with us, and we'll get it done. Airbags can assist hide sunken places in your covers and avoid water pools. For your comfort and ease of use, we also affixed handles to the sides.
Bulk Order Discounts on Rectangular Fire Pit Covers are Available
If you purchase two or more of our outdoor fire pit covers, you will receive a discount. You can save even more money if you order more. With each increase in your order, the price drops. Don't put it off any longer; place your order right now!
Didn't find what you were looking for? Need to find something else? Take a look at our other custom covers here.