So Far We've Covered...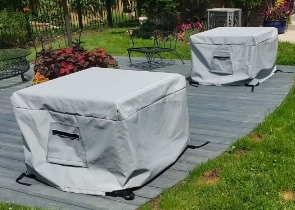 Cushion & Storage Chest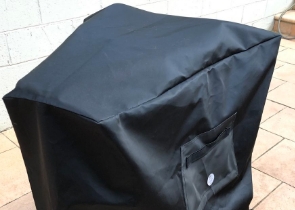 Custom Cover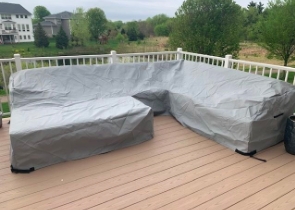 Sectional Covers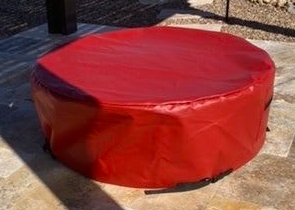 Fire Pit Covers_1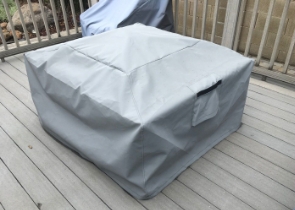 Fire Pit Covers_2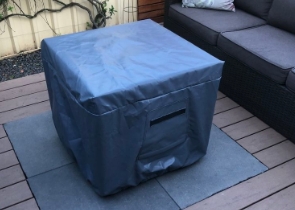 Fire Pit Covers_3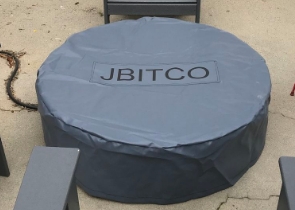 Fire Pit Covers_4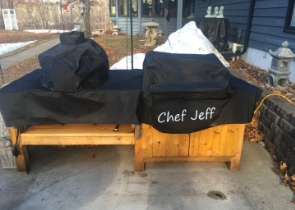 Grill Cover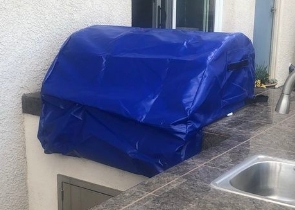 Grill Cover-1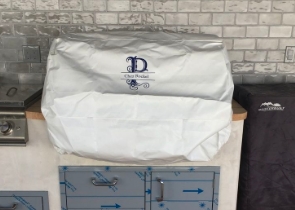 Grill Covers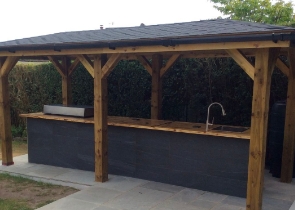 Outdoor Island Kitchen Cover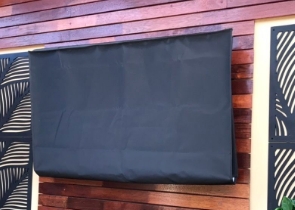 TV Cover
View more Customer Images »
Fire Pit Covers are Waterproof and Strong to Offer Maximum Defence
Are you looking for a solution to ensure your fire pit is always dry, clean, and in good condition? Fire pit protectors from Covers & All help you accomplish this. With our covers, you can keep your traditions with family and friends alive while toasting marshmallows and drinking wine.
Sturdy fabric and tight stitching ensure our waterproof fire pit covers are durable. The fabric withstands harsh weather and damage from scratches, debris, and water. We have three fabric options available, including Cover Tuff, Cover Fab, and Cover Max. You can choose which fabric you prefer based on the weather your fire pit undergoes.
The three fabric options for our outdoor fire pit covers completely resist UV rays and are fully waterproof. Cover Fab fabric has a 3-year warranty. A 5-year warranty protects the Cover Max material. The Cover Tuff selection offers a warranty for 7 years.
A snug fit from the tie-downs prevents leaking to keep your fire pit safe. To create custom fire pit covers, you can choose tie-downs including push clips, waterproof zippers, Velcro, and drawstrings.
Easily Use Our Triangular Custom Fire Pit Protectors
Our waterproof fire pit covers are suitable for any triangular-shaped fire pit. To create tailor-made covers that fit your fire pit, use our online tool to upload accurate dimensions. From there, we make covers that fit the measurements you specify. You can also decide on the fabric and colour for your bespoke covers.
Easy-access handles make our outdoor fire pit covers simple and convenient to use. These handles ensure installation and removal of the covers is easy. You can also select the colour you prefer from the options available.
Make Your Own Customised Fire Pit Covers
Add a one-of-a-kind look to your fire pit protectors to create long-lasting memories with family and friends. You can add a monogram, graphics, initials, a name, or whatever you want to give it a personal touch. We use UV printing to prevent fading.
Didn't find what you were looking for? Need to find something else? Take a look at our other custom covers here.