So Far We've Covered...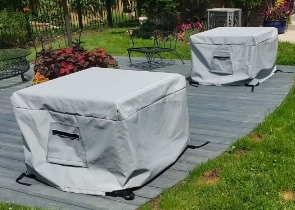 Cushion & Storage Chest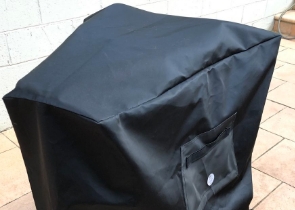 Custom Cover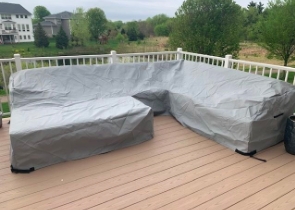 Sectional Covers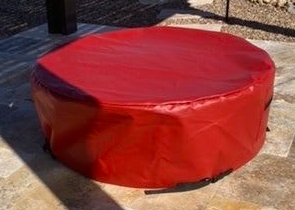 Fire Pit Covers_1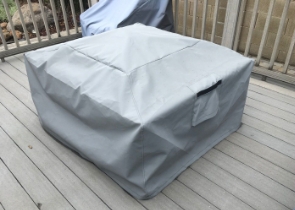 Fire Pit Covers_2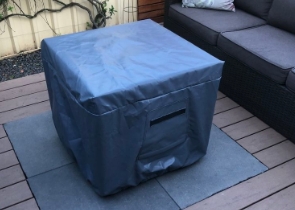 Fire Pit Covers_3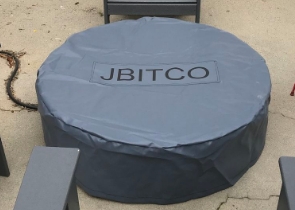 Fire Pit Covers_4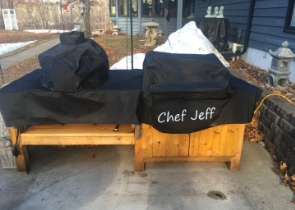 Grill Cover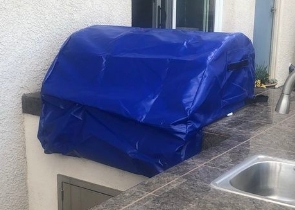 Grill Cover-1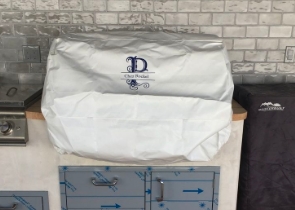 Grill Covers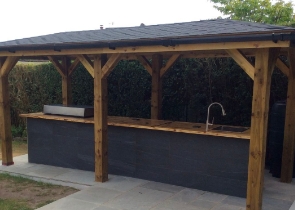 Outdoor Island Kitchen Cover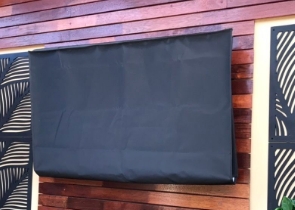 TV Cover
View more Customer Images »
Our ATV Covers are Water and UV-Resistant
Are you excited about taking your motorbike out on a trip that you have never been on before? It doesn't matter if you're riding through the rough terrains of mountains or just relaxing on the open road. Before you start your trip, make sure your bike is in good shape. You need to protect your bike when it's not in use, no matter how long or easy the trip is. Our waterproof equipment covers help protect your bike from dust, debris, and other elements.
Everyone who buys one of our power equipment covers gets one made just for them, no matter what kind of quad bike they own. You can enter your cover dimensions in the table provided, and we will make a perfectly fitting cover for your quad bike.
We have three different fabrics to choose from, including Cover Max, Cover Tuff and Cover Fab. Our Cover Max fabric comprises 1000D PVC-coated polyester and weighs just 12 Oz. This fabric is tear, abrasion, and scratch-resistant. Cover Fab, which features a melange and PVB-backed polyester, is a lightweight fabric. It's a good choice for shaded and semi-shaded locations. These two fabrics come with a 3-year warranty.
Cover Tuff is our toughest fabric. It features a 1000D PVC-coated polyester and is great for harsh weather. This fabric comes with a 5-year warranty.
Add Your Name, Text, Or Logo to Our Quad Bike Covers
Isn't it a great idea to have your name on the back of your bike? Having your name, text, favourite picture, and logo on the waterproof equipment covers is great news! You have the choice of selecting the fabric and tie-down of your choice.
Send us a reference picture to help us understand your needs better. We suggest that you upload the picture in one of our supported formats so that we can figure out what you need.
ATV Covers Come with Various Tie-Down Options
Having a cover to protect your bike doesn't just stop there. You need to make sure that your covers stay in place and are safe. The tie-down options include drawstrings, elastic at the bottom, split zippers, and push clips to keep the legs in place. To give the power equipment covers even more protection, we also provide grommets made of high-quality, rust-free brass.
We have special prices on these quad bike covers. Buy many covers and save more money. You can order as many as you want and we'll send them to your door anywhere in the world!
Didn't find what you were looking for? Need to find something else? Take a look at our other custom covers here.