So Far We've Covered...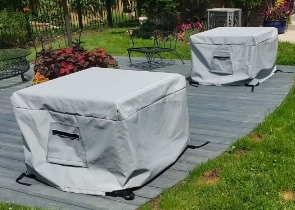 Cushion & Storage Chest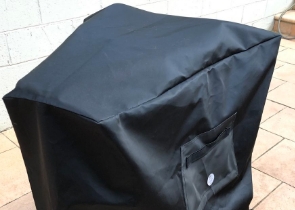 Custom Cover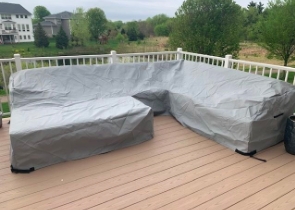 Sectional Covers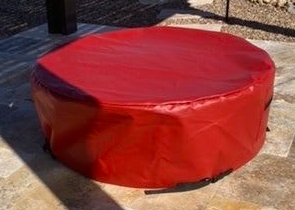 Fire Pit Covers_1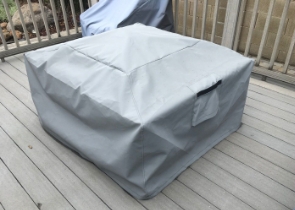 Fire Pit Covers_2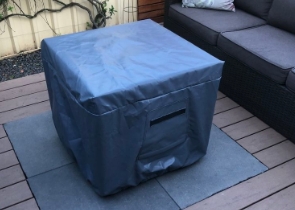 Fire Pit Covers_3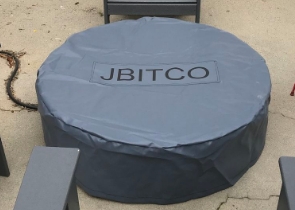 Fire Pit Covers_4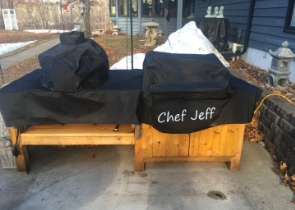 Grill Cover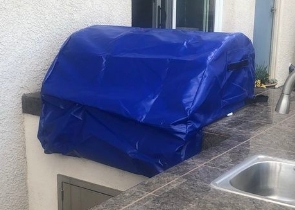 Grill Cover-1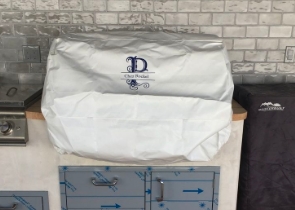 Grill Covers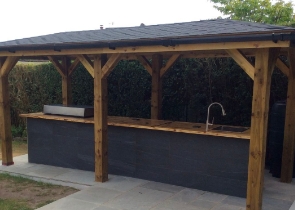 Outdoor Island Kitchen Cover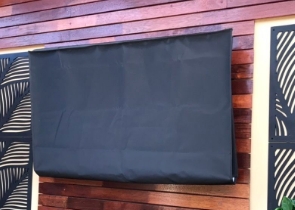 TV Cover
View more Customer Images »
Sturdy Spare Tyre Covers Suitable For Long-Term Use
Are you planning a long-awaited holiday with your family and friends? You can't predict what the road may bring, so having a backup is essential. Your supplementary tyre is susceptible to damage over time because rubber deteriorates when open to UV rays, and dust can fill up the wheel nut holes. All you require are our superior-quality custom Stepney covers to keep your tyre in tip-top shape for years to come.
Covers comprise high-tensile strength fabrics that conceal your tyre snugly and are simple to install. The tyres come protected from sun and rain by a water- and UV-resistant material and the tear-resistant fabric can withstand the harshness of the road. Our car tire covers give your spare tyre a smooth, stylish appearance.
Covers & All includes elastic tie-down choices with all of our covers to keep them in place. Our tough elastic ensures a snug fit and a firm grip, guaranteeing the spare tire covers stay put throughout the seasons.
You can personalise the size of your waterproof tire covers with us to meet your exact requirements. Upload your cover measurements with ease using the measurement table. We include 1" to 2" to the depth/width to allow for smooth cover pull-in and pull-out.
Stepney Covers with Fabrics Impervious to Tear and Abrasion 
The spare tire covers, which feature materials impervious to mildew and extremely sturdy, are available in two fabric choices: Cover Tuff and Cover Max. The fabrics are water-resistant and have unrivalled resistance to abrasion and tear.
Our car tire covers come in a variety of colours, including blue, brown, beige, white, coffee, burgundy, and grey, and they improve the feel of your tyre. Our Cover Max fabric comes with a 3-year warranty from Covers & All, while Cover Tuff fabric has a 5-year warranty.
Customise Your Spare Tyre Covers With Text, Name, Graphics & Logos
Would you like your Stepney covers to reflect your individuality? Covers & All is your convenience shop for customised covers. We include the option of personalising your covers with creative graphics, family crest, logos and texts. So, what do you have to lose? Order now, and your tyre cover arrives in no time!
Didn't find what you were looking for? Need to find something else? Take a look at our other custom covers here.