So Far We've Covered...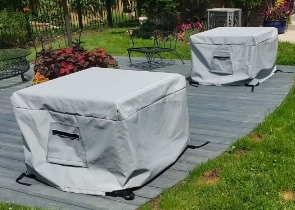 Cushion & Storage Chest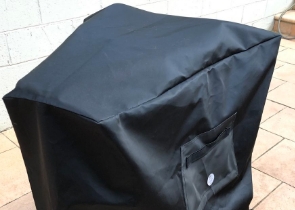 Custom Cover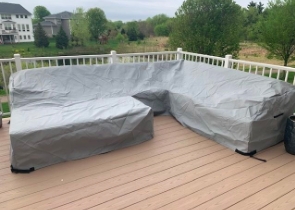 Sectional Covers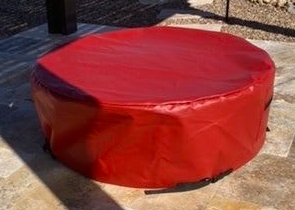 Fire Pit Covers_1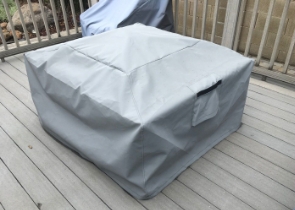 Fire Pit Covers_2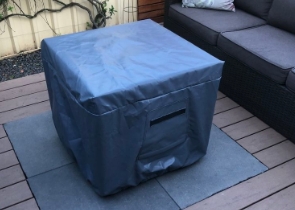 Fire Pit Covers_3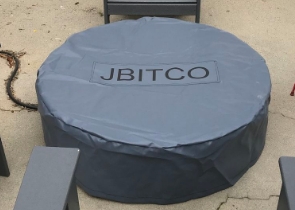 Fire Pit Covers_4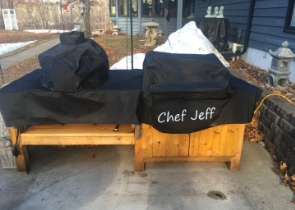 Grill Cover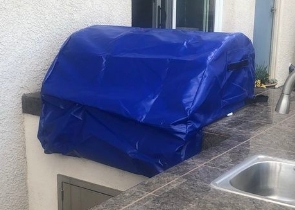 Grill Cover-1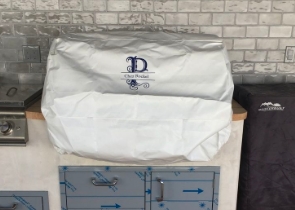 Grill Covers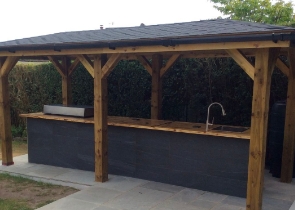 Outdoor Island Kitchen Cover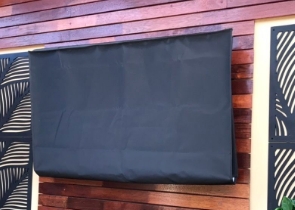 TV Cover
View more Customer Images »
Buy Weatherproof Van Covers & Upkeep your Vehicle Season Round
Whether you park your van in the open, under a shady tree, or in your driveway, cover them with Covers & All waterproof & UV-resistant Van Covers for optimum safety and security. Conforming to the exact shape and size of your vehicle, our van car covers offer guaranteed fit.
Wrinkle-Free Duro Max Fabric for Covered/Semi-Covered Spaces: The highly durable 5 oz Duro Max fabric with 180 GSM thickness is stretchable and wrinkle-free. Suitable for shaded and semi-shaded spaces, it prevents your vehicle from dirt and debris that can scratch its premium paint & polish. Further, it aids in convenient usage and placement and stays smooth and uncrumple every time you re-use it.
Weather-Resistant Duro Pro Fabric for Outdoor Usage: Our heavy duty Duro Pro fabric is waterproof and UV-resistant. It is designed for outdoor use and regions with extreme weather conditions. Be it heavy rain, snow or harsh UV radiation, your van stays safe and secure all season round.
Guaranteed Fit: Carefully designed adhering to the precise size, shape, model and manufacturer of your van, our van covers provide a guaranteed fit. To shop custom-fitted van covers, just input your vehicle's information and we will craft custom-made covers that seamlessly hug every curvature of your vehicle from all sides and angles for an impeccable finish.
Ultrasonic Welded Seams: We employ ultrasonic technology to hermetically seal the edges of the cover by welding the edges. This replaces sewn stitches which allow water to permeate, adding to the durability and water-resistance of the cover.
Complete Water Protection: By wicking away moisture, our waterproof Duro Pro covers prevent any chances of water damage such as corrosion, electrical sparks, blotching, damp interiors, etc. Place the covers on the van, especially during rainy or winter season and be rest assured about its overall weather protection.
UV Protection: Offering high to low UV protection, our best van covers work like sunscreen for your vehicle, blocking harmful UV rays and preventing photodegradation that can result in discolouration, fading and blotching.
Elastic & Push Clip for Wind Protection: Our heavy duty covers come equipped with strong elastic in the front and back for a tight grip and form-fitting shape. So, no dust, debris, insect or rodent can sneak into it. To keep your expensive cover from blowing in the windy weather, covers also feature a drawstrap with a push clip in the middle of the bottom edging.
Stretchable & Soft Covers: The stretchable Duro Max fabric comprising 30% spandex is super soft and smooth. It automatically adjusts to the unique curvatures of the van, giving a smooth premium look. Easy to place and remove, the soft fabric slides conveniently over the surface without leaving any marks or scratching the paint.
Complementary Functional Storage Bag: Facilitating convenient storage, we provide a handy storage bag for free with our van covers. Just fold and stow the cover safely in this bag for next use. This also aids in convenient portability.
Warranty: Our Duro Max covers for shaded or semi-covered areas offer up to 5 years of warranty, whereas our heavy duty Duro Pro covers for outdoors come with up to 10 years of warranty coverage.
Breathable and Tear & Abrasion-Proof Van Covers Offer Convenient Usage
Breathable: Whether you buy van covers for winter or rainy season, breathability is an important factor to consider. Thus, we design our van covers to be breathable, so they ensure proper air circulation. The optimum airflow ensures the trapped water or dew drops dry out easily and prevent paint damage and rust formation.
Tear-Abrasion-Resistant: We use heavy duty tear and abrasion-proof fabric to craft van covers that resist surface wear, scratches, scuffing, slitting, tearing and more despite extensive usage. Further, they do not rip or cut around the creases when folded.
Easily Foldable: Regardless of the large size of van covers, they are easy to fold and store. The stretchability and soft texture of the wrinkle-free Duro Max van covers further makes the covers handy.
Keep Your Hatchback Covers Immaculate Always
Washing Instructions:
Duro Max:
Machine washable Duro Max fabric is easy to maintain. Gentle cycle with mild detergent is recommended. Avoid chlorine bleach. Approximately 20 washes are recommended.
Duro Pro:
Avoid washing and drying the covers at high temperatures. Do not over bleach to protect the covers from damage or yellowing. Only surface clean them with soft wet wipes.
From camper van cover to minivan car cover, shop and explore our premium van covers for sale and order your full-size van cover now!
Didn?t find what you were looking for? Need to find something else? Take a look at our other custom covers here.