So Far We've Covered...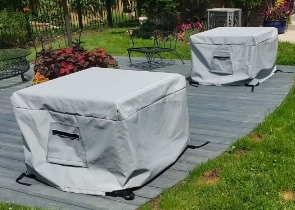 Cushion & Storage Chest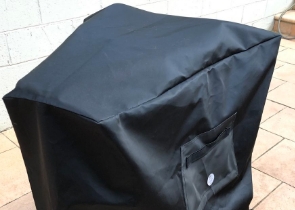 Custom Cover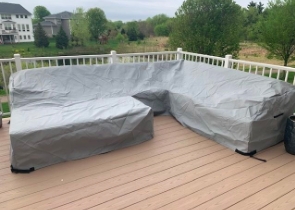 Sectional Covers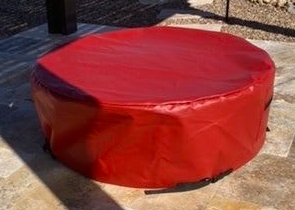 Fire Pit Covers_1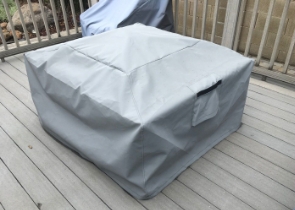 Fire Pit Covers_2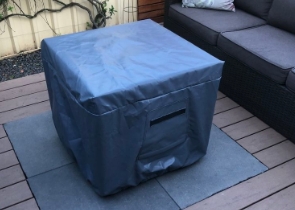 Fire Pit Covers_3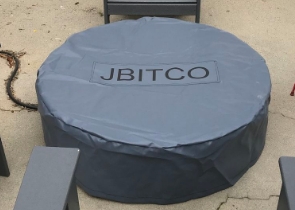 Fire Pit Covers_4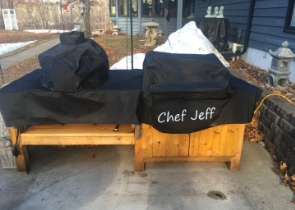 Grill Cover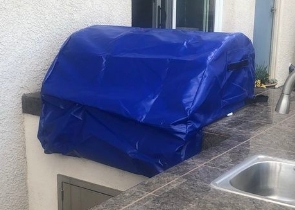 Grill Cover-1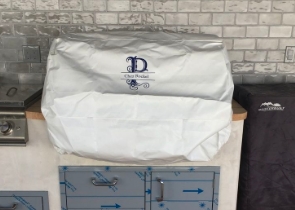 Grill Covers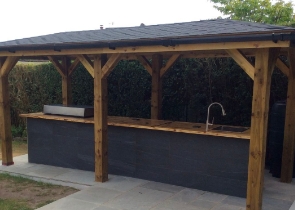 Outdoor Island Kitchen Cover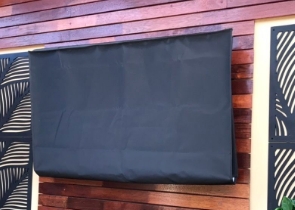 TV Cover
View more Customer Images »
Buy Premium Quality Weatherproof Truck Covers to Combat Harmful Elements
From transporting loads to going on long journeys, a truck can be used in the most versatile ways. To enjoy its multifarious perks, it's best to sheath it with a weatherproof Truck Cover. Offering the best protection, our custom-fit covers help it sails through all-weather without the slightest damage.
Duro Max Fabric for Semi-Shaded/Covered Areas: With 180 GSM thickness, the Duro Max fabric comprise 30% spandex. Endowed with both strength and stretchability, the breathable fabric is suitable for vehicles parked in shaded and semi-shaded areas.
Duro Pro Fabric Ideal for Outdoors: Made of non-woven and breathable fabric, the Duro PRO material comes with a 5 oz weight. In addition, the Duro PRO covers feature an anti-static attribute that helps repulse or inhibits electrostatic discharges which can otherwise damage the electrical components of your truck.
Guaranteed Fit: A custom-fitted cover is a prerequisite essential to increase the longevity of your prized possession. Covers & All's novel concept of custom sizing offers custom-made covering solutions tailored to the specific needs of our customers. Share your vehicle's details, and we will deliver truck covers made exclusively for you.
Waterproof: The waterproof Duro Pro material is designed to withstand inclement weather. Whether it is torrential rain, heavy snow, sleet or storms, the waterproof truck covers can combat the harsh weather like a pro. The water-repellant attribute of the fabric deters moisture from coming in contact with the tiny abrasions or scratches that could lead to corrosion and degrade your vehicle.
UV-Resistant: Offering low to high UV protection, our covers help block the harmful UV radiations and scorching heat which could fade the paint and mar the truck's shiny finesse.
Tie-Downs: For enhanced security of your truck covers, we provide sturdy elastic tie-downs at the bottom edges. Along with the stretchable tie-downs, the push clips, ensure maneuverability and a tight grip that keeps the cover well in place.
Free-Storage Bag: We offer a portable storage bag along with the cover. Store the cover when it is not in use to extend its beauty and life.
Welded Seams: Ultrasonically welded seams obstruct water from permeating beneath the seams, extending the truck cover's lifespan.
Warranty: Duro Pro fabric comes with a 10-year warranty, whereas we give 5-years warranty coverage for Duro Max fabric.
Wrinkle-Resistant: They don't get crumpled and stay wrinkle-free even when folded. You can easily fold them and stow them for subsequent uses without fretting about any tearing from around the crease-Pes. They stay flawless and good as new every time you use them. This makes them reusable and durable. You can even use them to sheath your myriad stuff and load while transporting.
Stretchable & Soft Covers: Smooth and stretchable, the Duro Max fabric contains spandex. The incredible stretchability instantly adapts to the van's distinctive curves and provides a slick, high-end appearance. The soft fabric is easy to place and remove as glides over the van effortlessly without hampering its paint with scratches.
Tear & Abrasion-Resistant Custom Truck Covers are Easy-to-Clean
Tear & Abrasion-Resistant: Your trucks are susceptible to tiny scratches and abrasions owing to dust, natural debris and bird droppings. Unlike regular polyester covers that get frayed and creased easily, our premium pickup truck covers are designed to be tear and abrasion-proof.
Washing Instructions:
Duro Max:
Gentle machine wash inside out with mild detergent and warm water. Use non-chlorine beach, only if necessary. Approx. 20 washes are suggested.
Duro Pro:
Advised to not wash and dry the fabric at high temperatures. Clean with soft wet wipes. Recommended to avoid overbleaching as it can worsen the cover and turn it yellow.
Our Heavy-Duty Truck Covers Available in Different Colours
Colours: The Duro Max cover is available in a standard white colour that blends with everything for a classic look. Our Duro Pro covers is available in two standard colours— brown and grey.
Explore our website to find truck covers for sale. So, what are you waiting for? Shop these best truck covers now!
Didn?t find what you were looking for? Need to find something else? Take a look at our other custom covers here.