So Far We've Covered...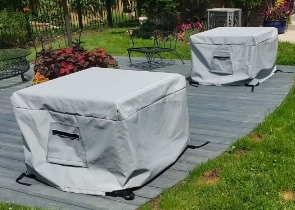 Cushion & Storage Chest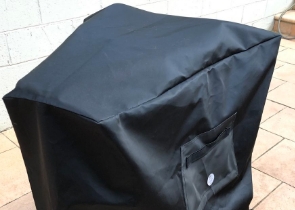 Custom Cover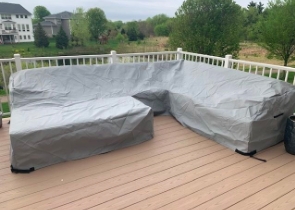 Sectional Covers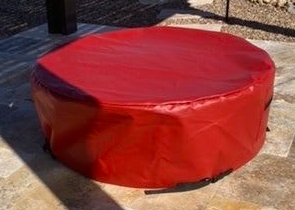 Fire Pit Covers_1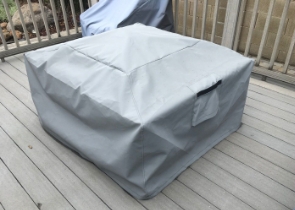 Fire Pit Covers_2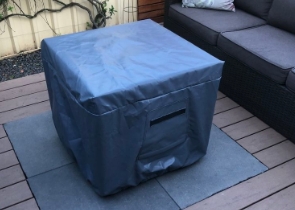 Fire Pit Covers_3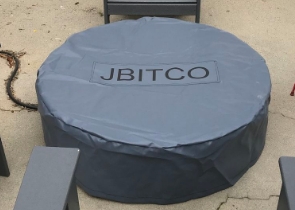 Fire Pit Covers_4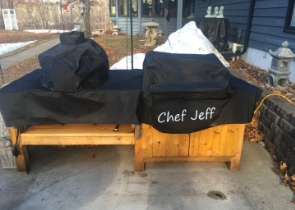 Grill Cover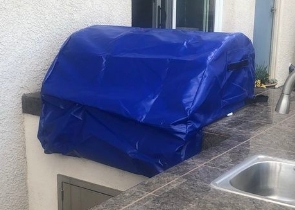 Grill Cover-1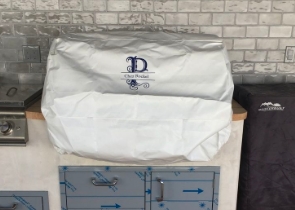 Grill Covers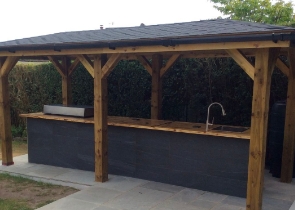 Outdoor Island Kitchen Cover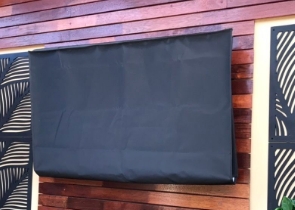 TV Cover
View more Customer Images »
Shop High-Quality SUV Covers with Tear & Abrasion Resistant Fabric
With time, most of the cars lose their lustre, colour and texture from exposure to dust, debris, bird droppings, and uncontrollable weather conditions. Covers & All SUV Covers are specifically designed using weatherproof fabrics to keep all the weather woes at bay.
Duro Max Fabric for Semi-Shaded/Covered Areas: The Duro Max fabric is developed from two high-quality materials— polyester and spandex. The covers made from breathable Duro Max fabric have a thickness of 180 GSM and weigh around 5 oz. You will never find a wrinkle on these covers as they come with a stretchability ratio of 70: 30.
Duro Pro Fabric Ideal for Outdoors: The Duro Pro Covers weighs around 5 oz. The breathable non-woven fabric used to make these covers are ideal for extreme weather conditions. Being anti-static in nature, the covers also shield your car against electrostatic discharges in the surrounding area. Further, maintaining a healthy airflow, prevent overheating of your car.
Guaranteed Fit: A loosely fitting cover can cause damage to your car from scratches and friction. Be it a Honda CRV car cover, or any large SUV car cover, your precious SUV needs a custom-made cover that protects its elegant body from all possible mishaps. To get a perfect-fitted cover, share all the details of your car (model, year, body type, and manufacturer) and we will craft the cover exclusively for you.
Waterproof: Any amount of water penetration can mar the vehicle's look. This is where our water-resilient Duro Pro covers come to your rescue and save it from rain, downpours, snow, sleet, dust, etc.
UV-Resistant: UV-rays can be harmful, not just for humans but for the metal body of your car too. The surface of your car is oxidised by the harmful sun's radiation, making it lose its shine and colour. This is why we make our Duro Pro covers using UV-resistant fabric.
Tie-Down & Easy Placement: We equip our SUV covers with the best elastic tie-down with push clips. The tie-downs ensure that your cover stays in place and protects your car from harsh weather elements. Further, they also help in the easy placement and removal of the covers.
Warranty: Get a 10-year warranty for Duro Pro fabric and 5-years warranty coverage for Duro Max fabric.
Ultrasonic Welded Seams: Ultrasonically welded seams prevent water from penetrating past the seams, ensuring long-lasting durability.
Free-Storage Bag: A portable storage bag is included so that you can store the cover when it is not in use. This way the cover remains in perfect condition.
Tear & Abrasion Resistant SUV Car Covers are Available in Attractive Hues
Colours: The Duro Max cover is available in a standard white colour. You get two standard colours in our Duro Pro covers— brown and grey.
Tear & Abrasion Proof: Our large SUV car covers are resistant to tears and abrasions, safeguarding your car from tears, cuts, abrasions, scratches, etc.
Best SUV Car Covers are Easy to Maintain
Washing Instructions:
Duro Max:
Gentle machine wash inside out with mild detergent and warm water. Use non-chlorine beach, only if necessary. Approx. 20 washes are suggested.
Duro Pro:
Advised to not wash and dry the fabric at high temperatures. Clean with soft wet wipes. Recommended to avoid overbleaching as it can worsen the cover and turn it yellow.
Our premium SUV car covers in UK are available online at Covers & All. Also, don't miss to explore these exquisite SUV car covers for sale. So why wait? Buy SUV covers now!
Didn?t find what you were looking for? Need to find something else? Take a look at our other custom covers here.