So Far We've Covered...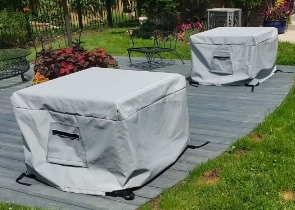 Cushion & Storage Chest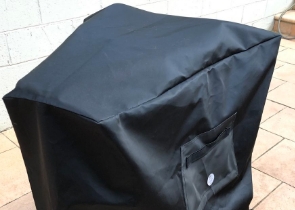 Custom Cover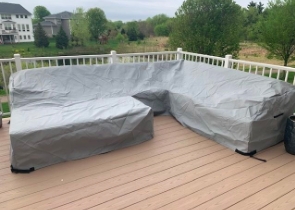 Sectional Covers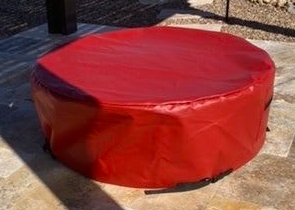 Fire Pit Covers_1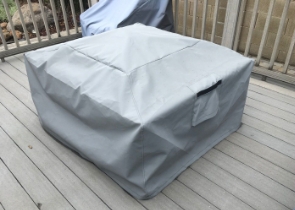 Fire Pit Covers_2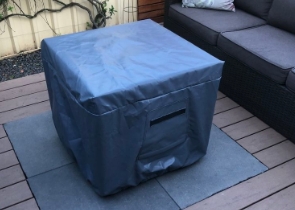 Fire Pit Covers_3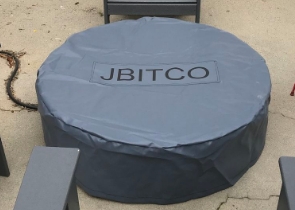 Fire Pit Covers_4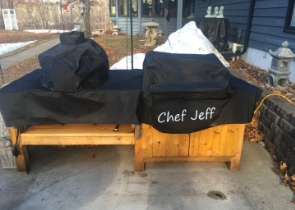 Grill Cover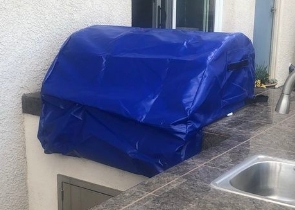 Grill Cover-1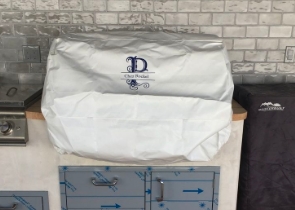 Grill Covers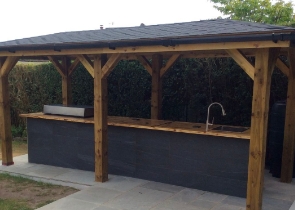 Outdoor Island Kitchen Cover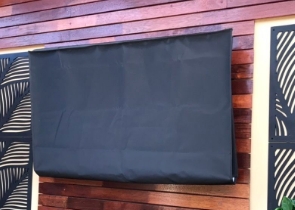 TV Cover
View more Customer Images »
Buy Weatherproof Hatchback Car Covers for Your Car's All-Round Protection
Looking for heavy-duty and reliable car covers to upkeep your hatchback's pristine condition? Covers & All weatherproof Hatchback Car Covers safeguard your car from dust, debris, UV rays, scratches, moisture, etc, whilst offering a guaranteed snug fit.
Guaranteed Fit: Give your car ultimate coverage and protection with custom-fitted hatchback covers. Designed precisely according to your hatchback's model & make, the snug-fitted covers hug the silhouette of your car and protect it from any exposed elements. Providing guaranteed fit, the covers sheath your car from every angle and stay in place without sliding.
Weatherproof Duro Pro Material for Outdoors: The 5 oz highly waterproof & UV-resistant Duro Pro fabric is non-woven and anti-static. Best suited for outdoor areas, it withstands severe weather and can survive a torrential downpour, damaging UV radiation, snow, and strong winds. No matter where you park your car – in the lawn, parking lot or any open area, it will remain safe and protected with Duro Pro covers on.
Duro Max Fabric for Sheltered/Half-Covered Areas: The 5 oz Duro Max is a superior-quality stretchable fabric ideal for partially and fully covered spaces. It guards your car against dust, falling debris, tree/bird droppings, excessive heat and uncertain blots and scratches.
Welded Seams for Durability & Leak Tightness: We use ultrasonic technology to weld the edges of the covers and hermetically seal them. Since, there are no stitch holes in the fabric, the welded seams are affective to make the car cover for hatchback 100% waterproof. Further, it enhances durability and creates consistent and permanent seams, giving an immacualte finish.
Stretchable & Super Soft Covers: TComprising spandex in the ratio of 70-30%, the stretchable cover snuggly fits the car from all sides. The optimum stretch and strength facilitate the convenient placement and removal. The covers have a super smooth surface and easily slides over the car without scraping its paint & polish.
Water-Resistant: Our premium waterproof hatchback covers are crafted to prevent your car's body and interiors from any water damage. As moisture can severely rust, corrode, or deteriorate the electric components of vehicle, our water-resistant Duro Pro covers immediately shed water when hits the cover and provide ultimate protection.
UV-Resistant: Prolonged UV exposure puts your car's flawless paint and shine at risk. The harmful UV rays not only result in fading similar to bleaching, but make the paint look blotchy and flaky. Our UV-resistant car covers offer high resistance to UV radiation and act as a protective layer to sheild your car from excessive heat.
Complementary Storage Bag: Storage of car covers made easy with a free storage bag. Get complementary storage bag to safely keep the cover when not in use. Now you can easily fold and pack the cover in the portable storage bag.
Functional Elastic & Push Clip for Secure Tie-Down: To ensure foolproof security and coverage, we equip our covers with sturdy elastic in the front and back sides of the cover. Plus, a push clip attachment to tie it securely from one end to the other. So, the cover securely fits without leaving any room for dust, dirt or rodents to intrude. Further, the push clip ensures the cover stays in place even in windy weather.
Warranty Coverage: Our Duro Pro covers come with a 10-year warraty and Duro Max offers up to 5 years of warranty coverage.
Durable Hatchback Car Covers Resist Tears & Abrasions
Tear-Abrasion-Resistant: Our tear and abrasion-proof covers resist surface wear, scratches, scuffing, etc when rubbed against another material. They are strong and robust enough to withstand tearing, ripping or slitting despite extensive usage. Further adding to the durability of the covers and ensuring multiple uses.
Easily Foldable: Our both the fabrics are easy to fold covers ensure convenient storage. Just fold them without the fear of creases and ripping from the edges. The wrinkle-resistant Duro Max covers always stay immaculate and wrinkle-free, no matter how you fold or store them.
Breathable: Our water-resistant covers are breathable and allow for optimum airflow, which helps the water to wick away quickly and shields your vehicle from water-related problems like rust, corrosion, electric sparks, etc.
Keep Your Hatchback Covers Immaculate Always
Washing Instructions:
Duro Max:
Our easy to maintain Duro Max fabric is machine washable. Just machine wash cold, inside-out in gentle cycle with mild detergent. It is advised to not use chlorine bleach to wash the covers. Approximately 20 washes are is recommended.
Duro Pro:
Do not wash and dry the covers at high temperatures. Avoid over bleaching as it can damage your covers. It is recommended to only surface clean the covers with soft wet wipes.
From Honda Civic hatchback car cover, Mazda 3 Hatchback car cover, Toyota Corolla Hatchback car cover, we have premium covers made exclusively for you. So, shop and explore our hatchback car cover for sale now and ensure complete coverage and protection to your car.
Didn?t find what you were looking for? Need to find something else? Take a look at our other custom covers here.