So Far We've Covered...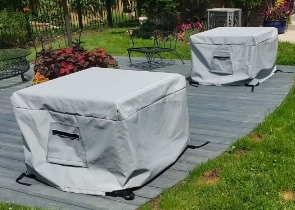 Cushion & Storage Chest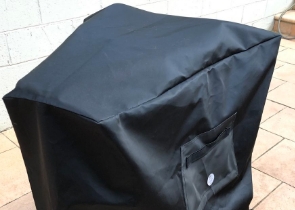 Custom Cover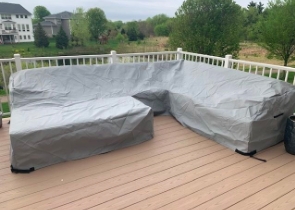 Sectional Covers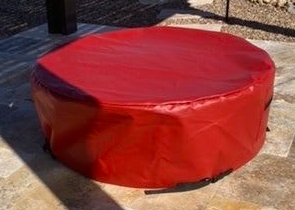 Fire Pit Covers_1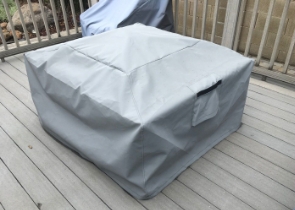 Fire Pit Covers_2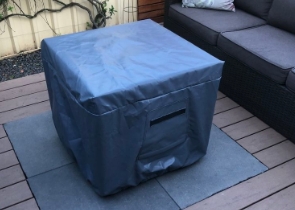 Fire Pit Covers_3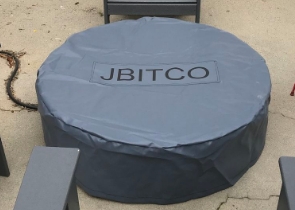 Fire Pit Covers_4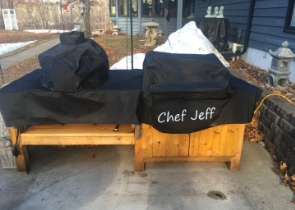 Grill Cover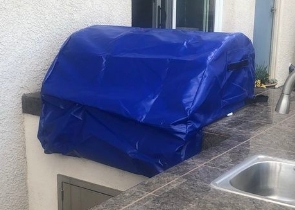 Grill Cover-1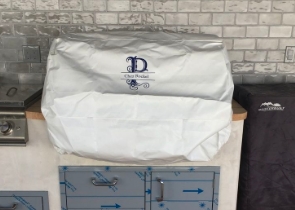 Grill Covers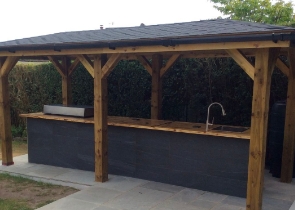 Outdoor Island Kitchen Cover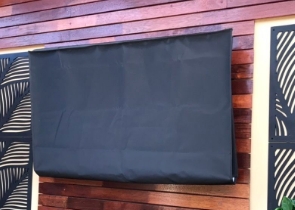 TV Cover
View more Customer Images »
Buy Heavy Duty Custom Fence Privacy Screens for Tranquil Outdoors
Nothing beats fence privacy screens when planning to extend your outdoors. Covers & All Heavy Duty Custom Fence Privacy Screens made of durable PVC are a functional yet aesthetically pleasing fencing solution.
Weather-Resistant Fabrics: Our fence coverings are available in two weather-resistant fabrics: Tarp Max and Tarp Tuff. Made of 1000 D PVC coated polyester, they are resilient enough to withstand moderate to extreme weather.
Custom Sizes: Our fence panel covers help reinforce safety and ensure you enjoy your outdoors while maintaining privacy within your living spaces. Whether shading one corner of your garden or fencing the entire backyard, customise the size of the fencing covers. Use our measuring guide to correctly record the dimensions of the area you need to fence and get customised screens delivered to your home.
Personalised with Unique Text/Graphics: To further help the screens stand out on your block, personalise them with a witty quote, message, text, logo or more. For designing, use our hassle-free tool. Just input the text, select your font, colour and area where you want to print.
UV-Resistant: Perfect to turn your open gardens and backyards into private nooks, these privacy screen fences are designed to be UV-resistant. Providing shade to your furniture and flooring, these screens are ideal for creating relaxing surroundings.
Waterproof: We aspire to provide our customers with the utmost comfort and minimum hassle. Therefore, we designed our screens to be waterproof. They stay protected from any water damage and provide enhanced durability.
Highly Durable: Highly durable, these privacy screens feature tear and abrasion-proof fabric. They withstand the test of time without getting ripped, cut, or scratched and safeguard your outdoors from prying eyes and weather woes, giving your home or commercial space an instant makeover.
Lightweight Fence Screens Provided with Grommets & D-rings
Lightweight & Portable: Weighing 12 oz to 18 oz, our privacy screen fences feel like vinyl. Their medium weight aids in portability and easy installation.
Sturdy Grommets & D-Rings: They are further equipped with grommets and D rings to facilitate convenient fastening and tethering. Complemented with bungees or cords, fence screens can be installed without any hassle. You can even customise the placement of the grommets and D rings depending upon your need.
Optional Accessories: For accessories, you need not go anywhere, shop for them at Covers & All. The accessories include a set of 6 bungees and a set of 10 bungees.
Fence Coverings with Warranty are Available in Different Hues
Multiple Colours: Along with ensuring privacy and protection, privacy screening for fence helps enhance the visual appeal of your outdoors. Get them in a myriad of colours, depending on the fabric you choose. From vivid hues to neutral pellet, easily customise your screens in any hue that complements your place's aesthetics.
Warranty: We value our customers and their trust in our products. To further reinforce assurance & durability, our fence covers are provided with 3-5 years of warranty.
Hassle-Free Order Process: Ordering with us is hassle-free. You just need to add your required dimensions, select the fabrics, add personalised text, choose the grommets and add your custom fence privacy screens to cart. It's that simple.
So, shop for our screens now and enjoy free shipping on all orders over €49.
Didn?t find what you were looking for? Need to find something else? Take a look at our other custom covers here.