So Far We've Covered...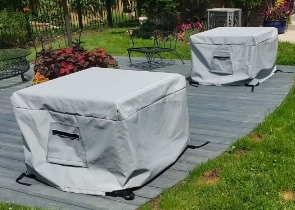 Cushion & Storage Chest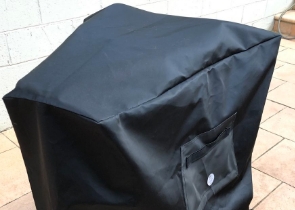 Custom Cover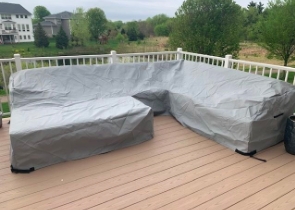 Sectional Covers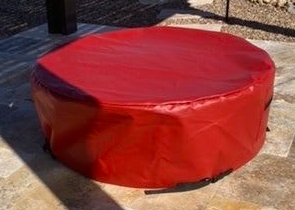 Fire Pit Covers_1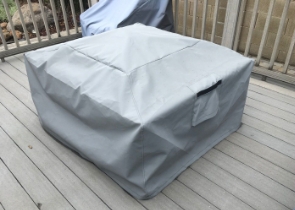 Fire Pit Covers_2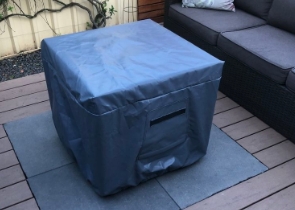 Fire Pit Covers_3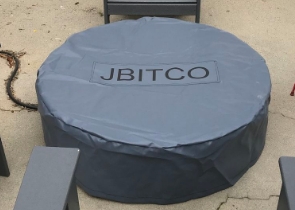 Fire Pit Covers_4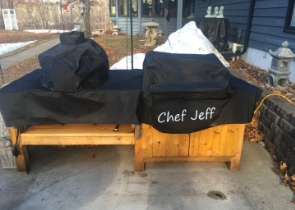 Grill Cover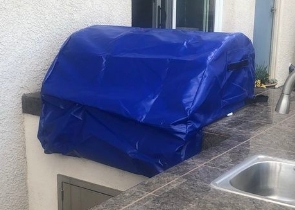 Grill Cover-1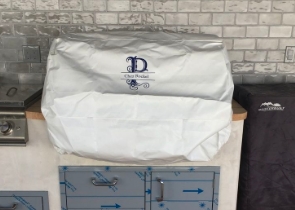 Grill Covers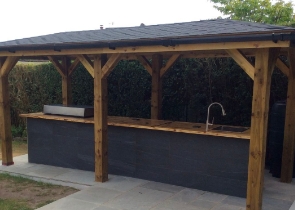 Outdoor Island Kitchen Cover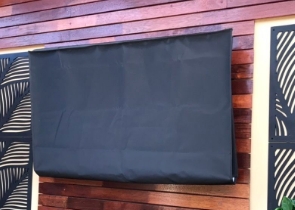 TV Cover
View more Customer Images »
Buy Premium Custom Mesh Fence Privacy Screens for Privacy from Intruders
Looking for outdoor privacy screens to safeguard your property from prying eyes and nature's fury? Covers & All Custom Mesh Fence Privacy Screens manufactured to withstand strong gusts of wind and rainfall, come packed with stainless brass grommets for robust installations.
Weatherproof Fabric: Made of 300D thick fabric with a plastic feel, these screens are weatherproof. They make for a good choice for both indoor and outdoor guarding, especially as a fence cover.
Custom-Made: Considering different sizing needs, we customise the size of tarpaulins. To order your custom fence mesh, just enter your size requirements using our measuring guide and get perfect-sized tailor-made tarpaulins delivered to your doorstep.
UV-Resistant: Mesh fabrics are coated with a protective UV-resistant layer. Medium UV-resistant fence coverings guard your assets from the scorching sun, while infiltrating warm sunshine. All this, backed with a 2-year warranty.
Tear & Abrasion-Resistant: PMade of thick abrasion-resistant fabric, these outdoor screens are characterized by durability and sturdiness. Tight weaving with heavier threads results in long life of this screening fabric, especially for all-weather needs in areas like fences.
Numerous Applications: These outdoor privacy screens can be used in a variety of settings including residential, commercial and industrial spaces. They can be installed on windows, doors, patios, balconies and other areas where privacy and shading are desired.
Easily Installable Mesh Fence Privacy Screens with Grommets/D-Rings
Rust-Resistant Grommets & D-Rings: Installing a screen privacy fence can be a daunting task. We have made it easier for you by equipping the privacy screens for gate with D-rings and brass grommets. These D-rings and grommets can be positioned for secure installation in any outdoor setting.
Webbing: Durable and trendy, fence coverings have 1.5"-stitched webbing on all sides. These mesh fence privacy screens are great value for money since they are both elegant and cost-effective.
Our Privacy Screens are Available in Attractive Hues
Multiple Colours: The garden fence covers are available in two colours: olive green and black. These vivid hues complement most decors and aesthetics, aid in instant makeover of you outdoors.
Custom privacy fences are available for shipping all over the world. Place your order with us and get these outdoor screens at your doorsteps in no time. Buy today!
Didn?t find what you were looking for? Need to find something else? Take a look at our other custom covers here.