So Far We've Covered...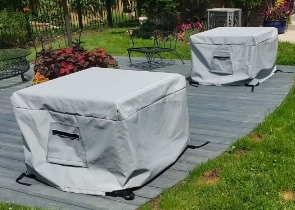 Cushion & Storage Chest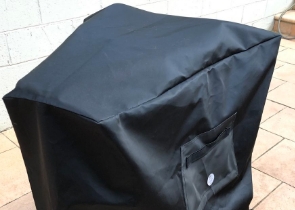 Custom Cover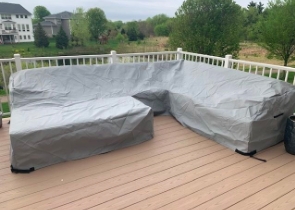 Sectional Covers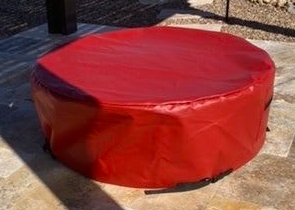 Fire Pit Covers_1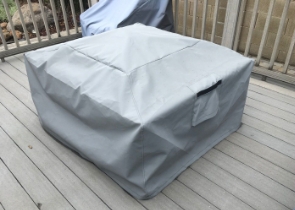 Fire Pit Covers_2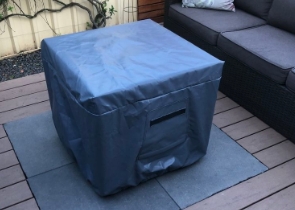 Fire Pit Covers_3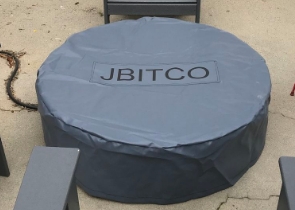 Fire Pit Covers_4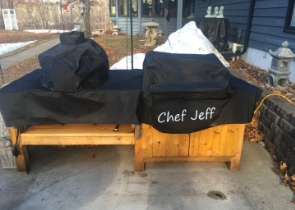 Grill Cover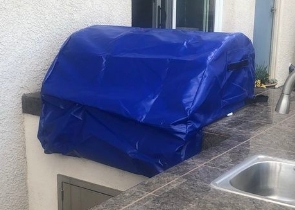 Grill Cover-1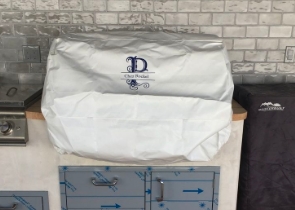 Grill Covers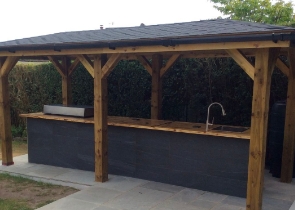 Outdoor Island Kitchen Cover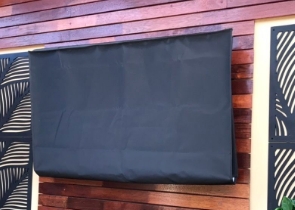 TV Cover
View more Customer Images »
Polyester Baseball Weighted Mound Tarps Available in Custom Size
Baseball is a legendary sport with a huge fan base often crowding the stadium to watch players in action. Imagine the uproar if any of the fans or players were to find the pitch ruined due to extreme weather conditions. To minimise loss of training opportunities and increase in fixture costs, we recommend using our custom baseball weighted mound tarps equipped with galvanised steel on the perimeter to protect your field from potential outdoor threats.
Available in round shape, the field tarps can be customised according to your specific needs. Use our measuring tool to upload dimensions and get the product delivered to your doorstep. Made of 1000 Denier PVC coated polyester material the tarps are available in two fabrics- Cover Max and Cover Tuff. The former is ideal for moderate weather while the latter is suited for extreme weather conditions.
The reinforced construction using galvanised steel around the perimeter makes the heavy-duty tarp withstand excessive winds. The steel keeps the tarp in place on the ground, ensuring the cover does not blow away or move its position. The highly durable material can withstand heavy rainfall, UV rays, tear and abrasion, therefore, extending the life of your baseball pitches.
The baseball weighted mound tarps exhibit superior tensile strength and come in several colour options to lend an aesthetic appeal to the baseball pitch and match its décor. The tarp feels like vinyl and weighs approximately 12 to 18 Oz which is light and medium weight. An option for grommets is available for added strength and protection.
Personalise Baseball Mound Covers for Advertising
Personalise your baseball mound tarp to increase the brand value of your company. You can embed a logo, text or design onto the tarp for sponsored events for effective brand advertising and gain the attention of prospective customers.
To suit your unique personalisation needs, we offer a selection of font styles & colours for text onto the top position of the tarp. Whereas, to add a logo on your personalised tarp cover, upload a print-ready logo with a single click. Your company name or logo imprinted on the protective covers will exude both finesse and functionality.
The Weighted Mound Tarps Come with a Warranty
Cover Max and Cover Tuff are made of long-lasting fabric that is resistant to all weather conditions. To maximise assurance of longevity, we provide warranty coverage of up to 3 years on Cover Max while Cover Tuff has warranty coverage of up to 5 years. Don't wait to get your custom-sized baseball mound tarp, place your order right away for a doorstep delivery!
Didn't find what you were looking for? Need to find something else? Take a look at our other custom covers here.