So Far We've Covered...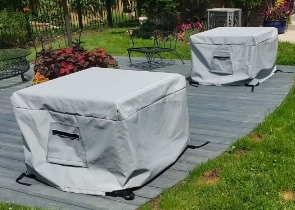 Cushion & Storage Chest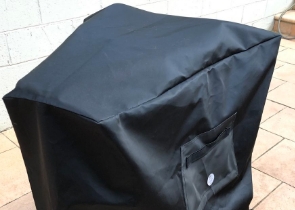 Custom Cover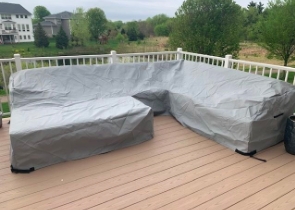 Sectional Covers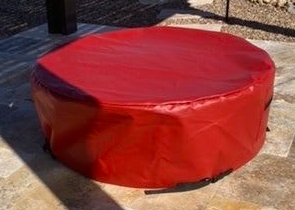 Fire Pit Covers_1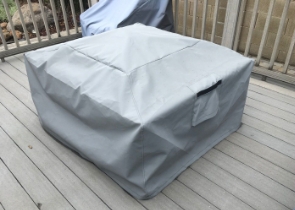 Fire Pit Covers_2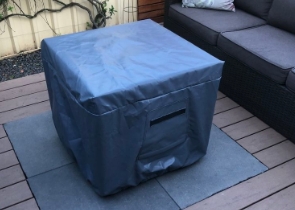 Fire Pit Covers_3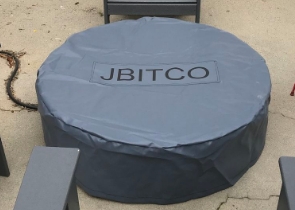 Fire Pit Covers_4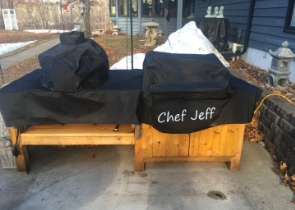 Grill Cover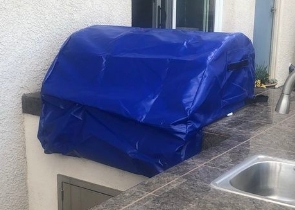 Grill Cover-1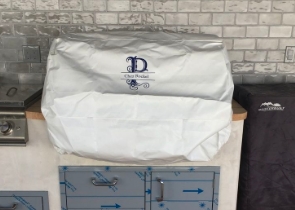 Grill Covers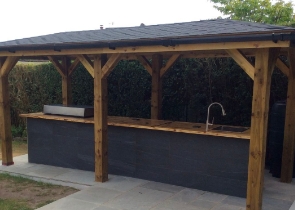 Outdoor Island Kitchen Cover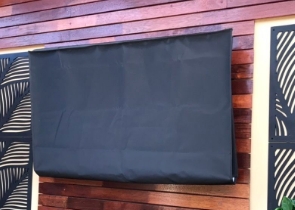 TV Cover
View more Customer Images »
Industrial Grade Warehouse Curtains for Compartmentalising
Warehouses are designed for storage purposes with an acute emphasis on security, control and flexibility. Our warehouse curtains encompasses all these three components as they protect the supplies stored in the warehouse from damage by inclement weather, dust, debris, abrasion and tears. They are also ideal for providing compartmentalisation which helps in monitoring the inventory and giving you the flexibility to store various kinds of stocks in the same warehouse.
Our heavy-duty warehouse curtains can create perfect divisions to confine industrial sprays, chemicals and dust to a particular section. The weather-resistant curtains are available in three variants- Tarp Max, Tarp Tuff and Tarp Clear. Tarp Max and Tarp Tuff are crafted from 1000 Denier PVC coated polyester and are highly UV-resistant with an ability to withstand moderate and extreme weather conditions respectively.
Tarp Clear is engineered from 48 PHR ultra-clear PVC which is ideal for moderate weather and has low resistance to UV rays. The warehouse curtains are not only functional but also complement the decor of your industrial site. Available in various textures and shades, the high-tensile strength fabrics do get damaged due to excessive rainfall or sun damage.
Overhauling the curtains from one place to another can be a tedious task which may result in damaging the material. We aim to create customised tear and abrasion-resistant curtains that are durable and have warranty coverage for added assurance. Crafted as dividers, the curtains are appropriate for industries, commercial set-ups, auto body shops, etc.
Custom-fit Warehouse Curtains for Your Needs
Each warehouse is designed uniquely and requires custom sized curtains that would perfectly fit. Tailored to your requirements, our measuring tool will guide you easily on how to measure your space for the curtains. We will also add a leeway of 1"-2" for easy pull-in and pull-out.
The curtains with optional grommets and a weighted chain sewn in the bottom of the curtains for secure placement. The grommets can be spaced at various points as per your need and give added strength to the curtains.
Personalise Your Warehouse Curtains to Make Them Stand Out
Our heavy-duty curtains maximise floor space, work quality, and safety at your shop/facility and come with an added feature of personalisation that can help in promoting your brand. You can insert a logo, text, or design making the curtain a unique tool for marketing. This option of personalisation is available for Tarp Max and Tarp Tuff Fabric.
Didn't find what you were looking for? Need to find something else? Take a look at our other custom covers here