So Far We've Covered...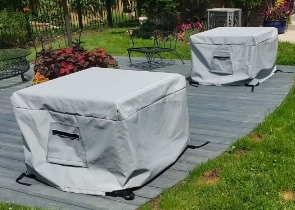 Cushion & Storage Chest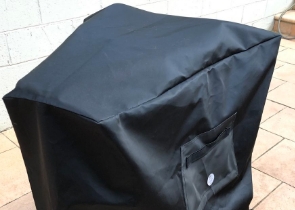 Custom Cover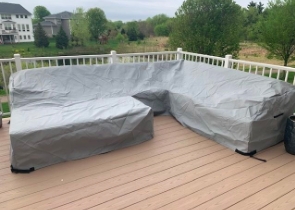 Sectional Covers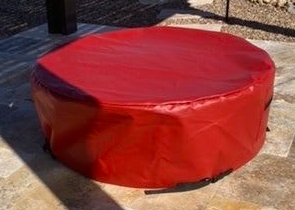 Fire Pit Covers_1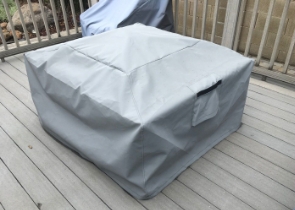 Fire Pit Covers_2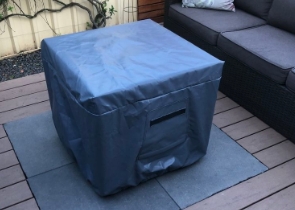 Fire Pit Covers_3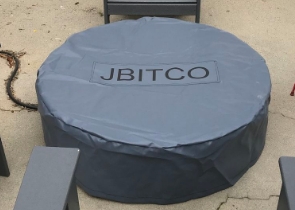 Fire Pit Covers_4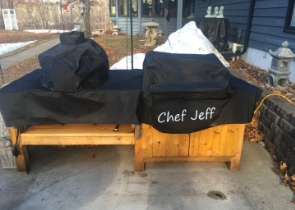 Grill Cover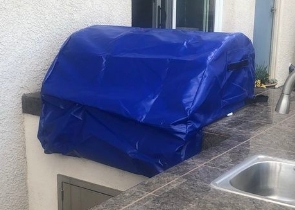 Grill Cover-1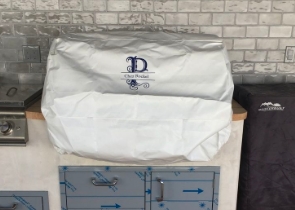 Grill Covers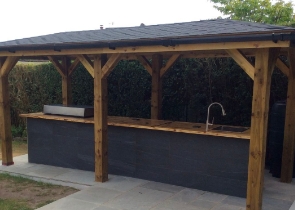 Outdoor Island Kitchen Cover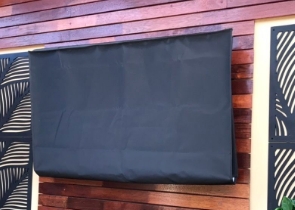 TV Cover
View more Customer Images »
Weatherproof Clean Room Curtains are Available in Three Fabric Types
A clean room is an area with precisely regulated environmental factors. The clean rooms are established explicitly for undertaking specialised manufacturing, production, research work, healthcare practices, etc. under strict parameters of cleanliness. To create clean rooms free of impurities, where contamination, air velocity, pressure, temperature, and humidity are controlled under rigid specifications, Covers & All presents, heavy-duty clean room curtains.
Our clean room curtains are a more flexible, versatile, and inexpensive way of segregating the areas while resisting several ambient conditions. Available in three types of robust fabrics: Tarp Max, Trap Tuff and Tarp clear, our clean room curtains ensure temperature, humidity, and contamination stay under control.
While both Tarp Max and Tarp Tuff fabrics are made of 1000D, PVC coated polyester, the Tarp Clear features 48 PHR, ultra-clear PVC material. Ideal for moderate to extreme weather conditions, all three fabrics offer high durability. They are water-resistant, UV resistant and can withstand tear and abrasions even after rugged use. Furthermore, our ultra-clear vinyl fabric is a perfect choice for facilities that need protection from intrusive elements, alongside a clear line of sight from both sides of the curtain.
Weighing between 12 Oz to 18 Oz, our highly resistant clean room curtains can easily be used to create enclosed and safe zones for research, pharmacy, healthcare, manufacturing, processing, construction work, etc. Offering a warranty of up to 1-5 years (depending upon the fabric selected), the highly durable clean room curtains promise protection and partitioning benefits for years.
Personalise Clean Room Curtains to Build Brand Awareness
Besides creating well-protected and temperature-controlled rooms, clean room curtains can work as an effective means of branding, if got personalised. Covers & All provides an exclusive service to personalise the curtains with your name or logo to add a hint of branding or design to them.
Along with personalisation, we offer custom curtains that are made-to-measure to suit your facility's size and installation needs. By filling in the required dimensions, you can get the bespoke curtains in the required size delivered right to your doorsteps.
Clean Room Curtains are Convenient to Install
To enhance the functionality and style of your clean room curtains, we offer optional finishing touches like adding grommets or 4" pockets along the bottom (open at both the ends). You can select any of these options based on your unique installation needs. Made from high quality, rust-free brass for added security, grommets facilitate convenient installation and placement. You can also choose gap placements between grommets as per your requirements.
Didn't find what you were looking for? Need to find something else? Take a look at our other custom covers here.