So Far We've Covered...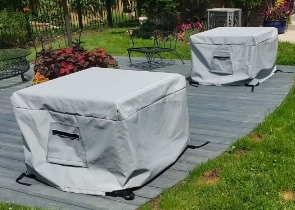 Cushion & Storage Chest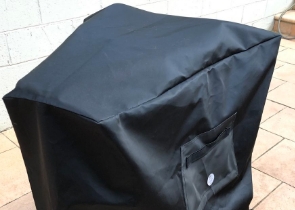 Custom Cover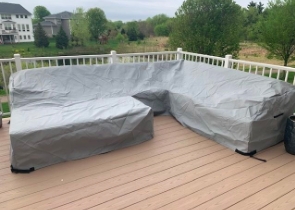 Sectional Covers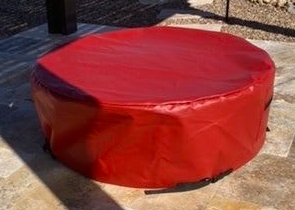 Fire Pit Covers_1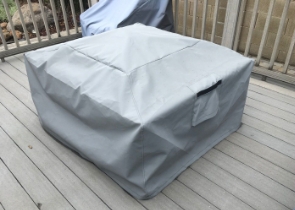 Fire Pit Covers_2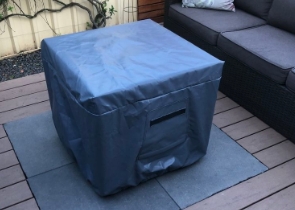 Fire Pit Covers_3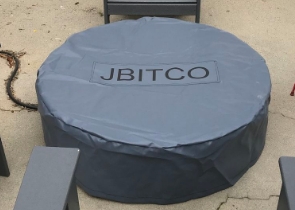 Fire Pit Covers_4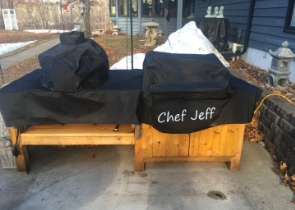 Grill Cover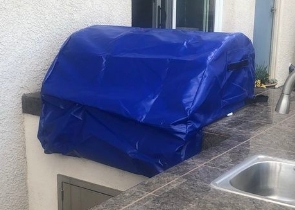 Grill Cover-1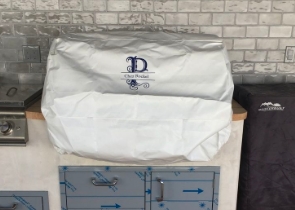 Grill Covers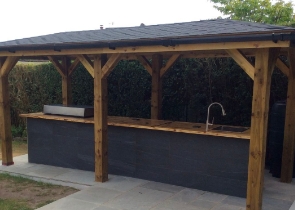 Outdoor Island Kitchen Cover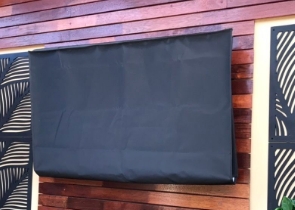 TV Cover
View more Customer Images »
High-quality, long-lasting High Strength Mesh Tarp Fabric
Looking for some protection from the sun and strong winds on your patio? Cover & All has the ideal mesh tarps to keep your balcony fresh and well-lit by allowing mild air and light to pass through. These heavy-duty tarpaulins not only provide the correct amount of shade but also keep debris and dirt out of the space, keeping it clean. Our 5' x 15' tarps are great for covering construction sites, swimming pools and other areas where privacy is required.
The sunscreen mesh tarps feature high-quality fabric that is both sturdy and long-lasting. The graphic weight of this particular mesh tarp is 6 Oz, and its dimensions are 5' x 15'. It's easy to use, fold, and store the light fabric and tightly knit mesh. Black is the standard colour for them.
They're UV-resistant to a degree, so they're perfect for providing just the proper amount of shade while still allowing enough light to get through. Despite being exposed to the sun daily, the cloth remains sturdy. It will be delightful to sit under these custom tarpaulins since just the proper quantity of air will circulate through them. You can also use them to shade your plants from direct sunshine.
The high-strength mesh tarps are ideal for rough and severe use due to their abrasion resistance. They're also good at preventing mildew from forming. A mix of air movement and sunlight protects them from it. They're great for winter use since they stay flexible and elastic despite the cold, making other tarps fragile and hardened.
Heavy Duty Tarpaulin comes With Grommets
These 6 Oz mesh tarps have solid brass grommets all around the circumference. I intersperse them with a 24" gap. You can easily bind these sunscreen mesh tarps by inserting a rope or cord through these rust-free eyelets and correctly attaching it.
For further durability, the custom tarpaulins have double seams. Take care of the pushing and straining that causes tension at the seams. 
High Strength Mesh Tarps Includes a Warranty
Our Cover Mesh Tuff material comes with a two-year warranty. This is proof of our high level of service. We can use our heavy duty tarpaulins for various purposes, including covering chain fences. So place your purchase now for long-term shade and protection.
Didn't find what you were looking for? Need to find something else? Take a look at our other custom covers here.
Didn't find what you were looking for? Need to find something else? Take a look at our other custom covers here.