So Far We've Covered...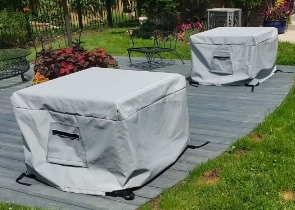 Cushion & Storage Chest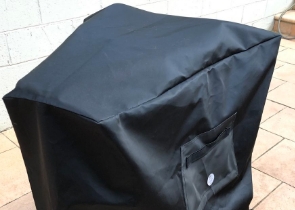 Custom Cover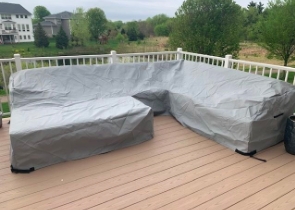 Sectional Covers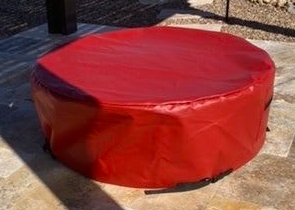 Fire Pit Covers_1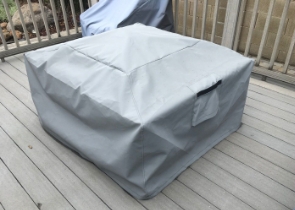 Fire Pit Covers_2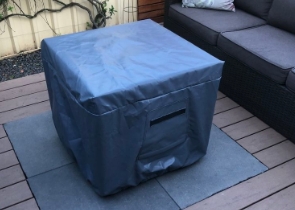 Fire Pit Covers_3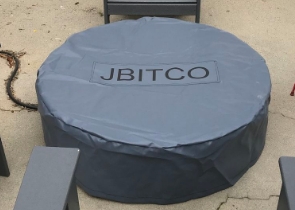 Fire Pit Covers_4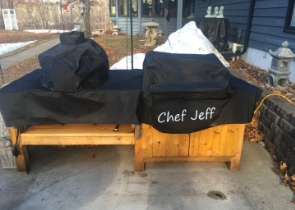 Grill Cover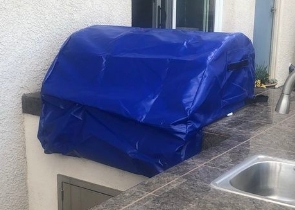 Grill Cover-1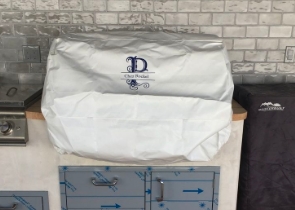 Grill Covers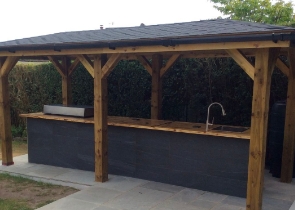 Outdoor Island Kitchen Cover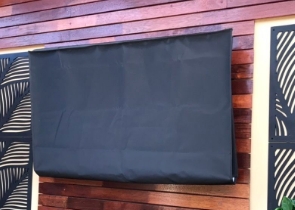 TV Cover
View more Customer Images »
Get All-Weather Protection with Premium Quality Clear Plastic Tarpaulin
Our heavy-duty tarpaulins can protect anything in your yard from the damaging effects of the weather. We make tarps that are perfect for porches, patios, and entrances out of high-quality fabric that we tailor to your needs. At Covers & All, we have clear vinyl tarps that are both visible and safe.
These tarps can withstand all kinds of bad weather with ease, like hail, storms, sun, rain, moisture, and dust. Keep scratch-free and don't tear up for longer. You can also use our custom tarpaulins to protect your things from the sun's harsh rays.
Even though our tarps don't let UV rays pass through, they are temperature sensitive, so they don't work well in cold weather. These 8' x 20' tarps keep temperatures between 14°F and 122°F.
You can't change the shape of this tarp. It comes in a rectangle that's 8' x 20'. To look at more shapes and sizes for your project, check out our custom clear plastic tarpaulins section.
Heavy Duty Tarpaulin Comes with Double-Lock Seams for Extra Stability
For our tarps, we use commercial-grade and ultra-clear vinyl material. These are completely transparent and about 20 millimetres thick. This means that they are very strong. Our fabrics are long-lasting. When you use our custom tarpaulins, you can see everything that is covered without worrying that it isn't as safe as it should be.
The seams of our 8' x 20' tarps are double-locked. This makes them more durable. We make them withstand all strains and potential damage with ease.
Clear Plastic Tarpaulin Come Equipped with Grommets
We add brass grommets to the corners of our heavy-duty tarpaulins to strengthen them even further. These are at a 24-inch distance from each other. Select the Tarp Clear option from the colour drop-down menu and place your order right away! We'll deliver them right to your door.
Didn't find what you were looking for? Need to find something else? Take a look at our other custom covers here.