So Far We've Covered...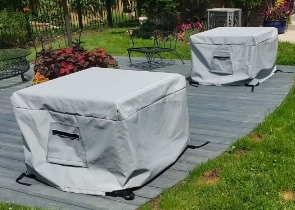 Cushion & Storage Chest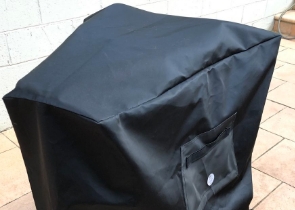 Custom Cover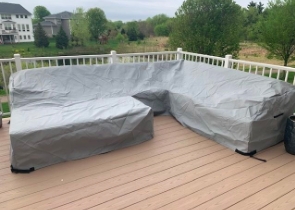 Sectional Covers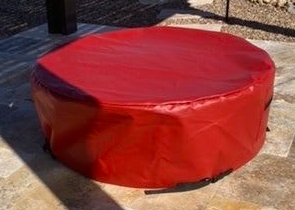 Fire Pit Covers_1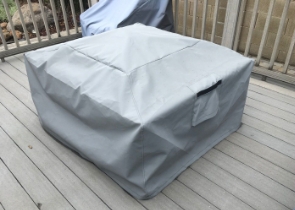 Fire Pit Covers_2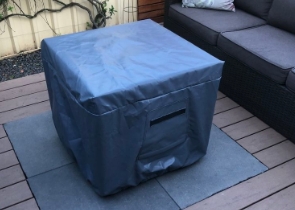 Fire Pit Covers_3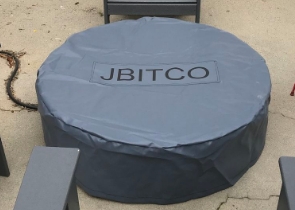 Fire Pit Covers_4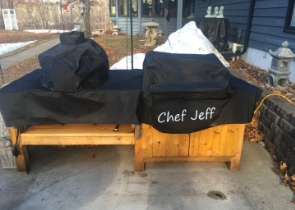 Grill Cover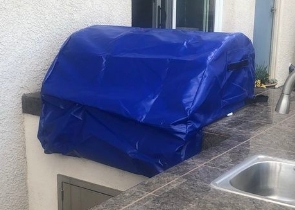 Grill Cover-1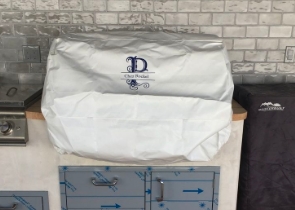 Grill Covers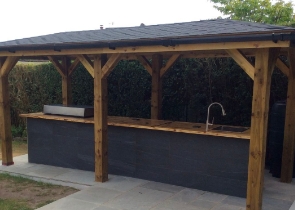 Outdoor Island Kitchen Cover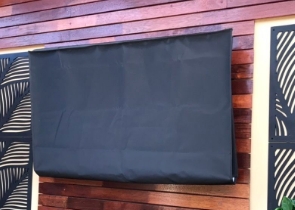 TV Cover
View more Customer Images »
High-Quality and Waterproof Clear Plastic Tarpaulins 
Creating a layer of protection for your shed, garden, or patio with sophistication and visibility allows you to maintain the ideal atmosphere. Our translucent heavy-duty tarpaulins provide great protection against extreme weather conditions such as wind, rain, sleet, and snow. They may also be hung on porches, decks, and patios in addition to serving as covers. They are not only ideal for indoor and outdoor use, but also for protecting and covering your furniture, supplies, and construction work.
While our custom tarpaulins come in a variety of sizes, this particular one is 8' by 15' and is 20 mils thick. These tarps are durable and long-lasting, consisting of high-quality vinyl that is completely waterproof and windproof. Apart from protecting your items from dampness, they also have a design to help prevent them from being blown away in windy conditions.
Our outdoor tarpaulins can withstand temperatures ranging from 14°F to 122°F due to their UV and thermal resistance. They do not shrink or expand in response to temperature variations. The vinyl material is stain resistant, including oil and grease stains to help maintain a clean appearance.
With transparency, the see-through material is ideal for covering places that need an unobstructed view. The clear plastic tarpaulins are quite useful when you want to view what you've saved without opening and inspecting the contents.
Heavy-Duty Tarpaulins Have Grommets and Double-Thick Seams
These custom tarpaulins give a solid and stable covering, whether you fasten them down or hang them. Solid brass grommets are in place to guarantee a secure and strong tie-down alternative. These let the cable or rope pass easily through the cloth without breaking or fraying it. At a distance of 24", the grommets are in place at each corner. 
Seams on the outdoor tarpaulins have a reinforcement due to the double-folding around the edge. Grommets are strategically in place at the seams, providing further security.
Tear and Abrasion-Resistant Clear Plastic Tarpaulins
Heavy-duty tarpaulins have engineering that gives them strength and durability. They are not readily torn or succumb to damage when there is rubbing against any sharp edges or harsh surfaces. 
This sturdy fabric will last for a long time and keep providing protection and coverage. So, order now!
Didn't find what you were looking for? Need to find something else? Take a look at our other custom covers here.