So Far We've Covered...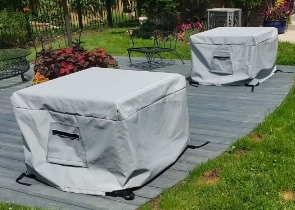 Cushion & Storage Chest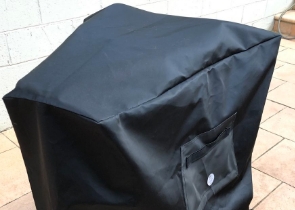 Custom Cover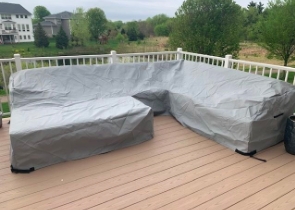 Sectional Covers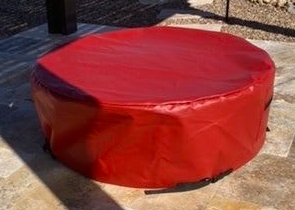 Fire Pit Covers_1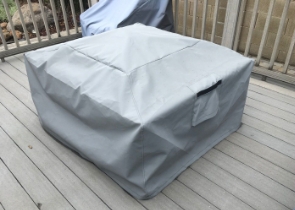 Fire Pit Covers_2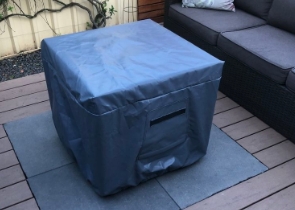 Fire Pit Covers_3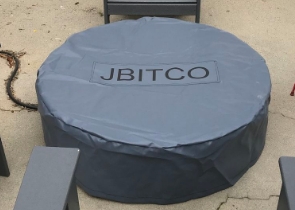 Fire Pit Covers_4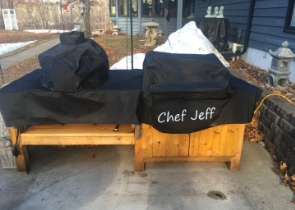 Grill Cover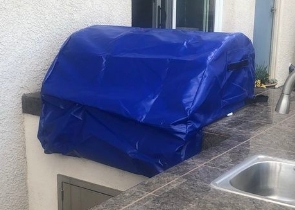 Grill Cover-1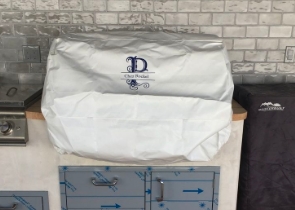 Grill Covers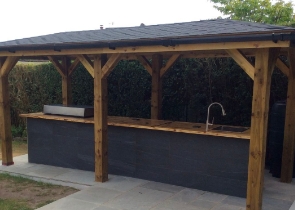 Outdoor Island Kitchen Cover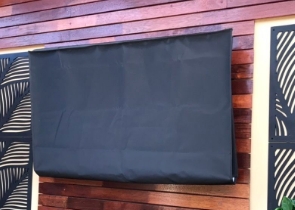 TV Cover
View more Customer Images »
Clear Plastic Tarpaulins are Long-Lasting and Keep the Cold Out
Maintaining a comfortable indoor environment is quite challenging during cold and hot weather. Our waterproof tarpaulins have a durable PVC material that offers insulations from strong winds, extreme heat and cold temperatures. They resist moisture, keeping the indoors dry and comfortable no matter how stormy the weather is outside.


When moisture enters our homes, it can damage the carpets and furniture. It's difficult to get rid of damp leaking into corners. Clear patio tarps on your front porch help to keep moisture out of your house to prevent dampness.


Extreme weather occurring more frequently than in the past poses a threat to livestock and farm harvests. Stables and hen houses require temporary cover from harsh weather. Our outdoor tarps allow sunlight to penetrate while preventing freezing winds and precipitation. This ensures your farm runs as normal as possible.


The clear vinyl tarpaulins on doorways are extremely beneficial to restaurants and commercial businesses. Customers and staff benefit from an appealing, dry, and pleasant workplace. It keeps out dust, pests, and dirt, which helps to keep your floors clean and safe.


Waterproof Tarpaulins Have Double-Thick Seams
All sides of Covers & All's patio tarps have durable double-thick seams. They reinforce the edges of your 8' x 10' clear vinyl tarps, making them more durable.


Our outdoor tarps have rust-free brass grommets at every 24" to reinforce the seams. These grommets help to tie down vinyl tarps for added insulation.


Clear Plastic Tarpaulins are Simple to Order
Select our waterproof tarpaulins when you require insulation or protection from severe winds. Covers & All tarps are tear and abrasion-resistant and are suitable in a range of settings, including farms, homes, factories or stores. They are energy-saving, lightweight and last a long time.
Place an order for our elegant, functional, affordable 8' x 10' clear vinyl tarpaulins, and a simple way to provide cover for harsh weather. Before you know it, we've delivered the tarps to your doorstep. Didn't find what you were looking for? Need to find something else? Take a look at our other custom covers here.