So Far We've Covered...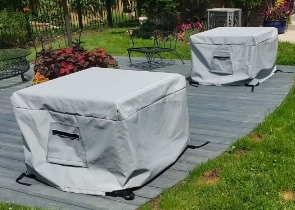 Cushion & Storage Chest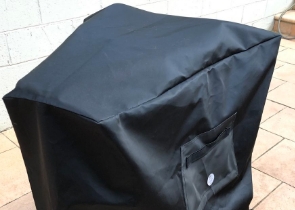 Custom Cover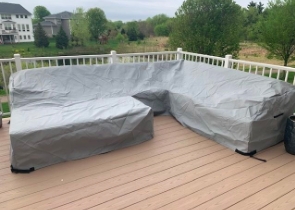 Sectional Covers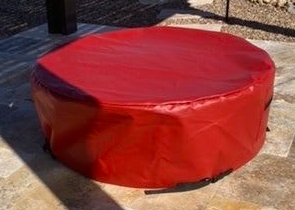 Fire Pit Covers_1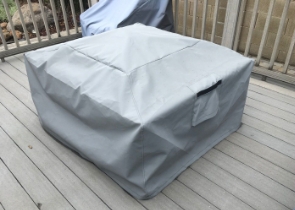 Fire Pit Covers_2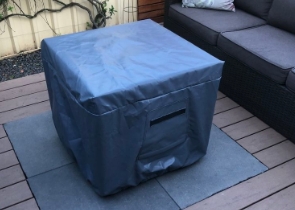 Fire Pit Covers_3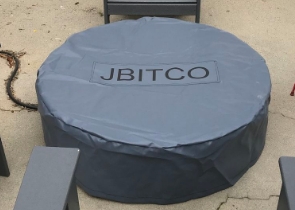 Fire Pit Covers_4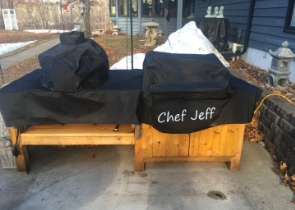 Grill Cover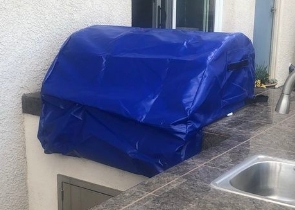 Grill Cover-1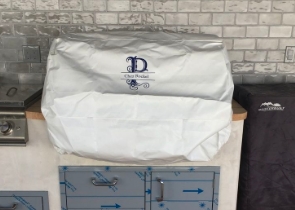 Grill Covers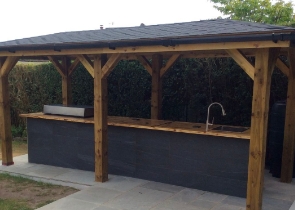 Outdoor Island Kitchen Cover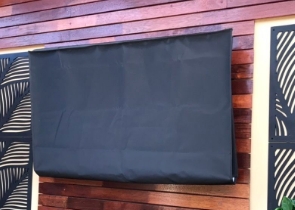 TV Cover
View more Customer Images »
Lasting Clear Plastic Tarpaulins for Outdoor Applications
Maintaining beautiful outdoor spaces or having the proper coverage for your outdoor equipment and furniture helps to keep their preservation and appearance. With waterproof tarpaulins, you have the ideal solution to have the proper protection all year round, no matter the weather conditions. The tarps are available in a 6' x 20' standard size. 
Durable and functional, the tear-resistant tarps are clear, so you can still maintain a view of your surroundings or be able to see what is underneath. Suitable for use inside porch enclosures or for outdoor patios, they offer protection against harmful UV rays, debris, dust, and bird droppings. 
Brass grommets are in place every 24" around the edges of the clear vinyl tarpaulins. These devices help maintain a secure hold as the tough brass materials strengthen the tarps. 
Double lock seams further ensure that elements can not leak in through your clear plastic tarpaulins. The clear colouring and 6' x 20' size provide a safe and secure environment while also looking visually appealing. 
Waterproof Tarpaulins Use Tear-Resistant Fabrics
The tear-resistant tarps use quality fabrics that offer protection from harmful UV rays which also helps to keep areas cool. For further convenience, the tarps are also tear and abrasion resistance to maintain their appearance for years. 
These superior-quality clear vinyl tarpaulins are able to sustain temperature-sensitive jobs due to their makeup. Tarps are suitable for use in temperatures ranging from 14°F to 122°F with ease.
Easily Order Your Clear Plastic Tarpaulins
If you have an interest in purchasing our waterproof tarpaulins, all you have to do is add them to your cart. Proceed to checkout and enjoy. 

Our order process is straightforward. Order now and we will deliver them straight to your doorstep.
Didn't find what you were looking for? Need to find something else? Take a look at our other custom covers here.