So Far We've Covered...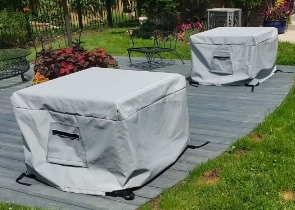 Cushion & Storage Chest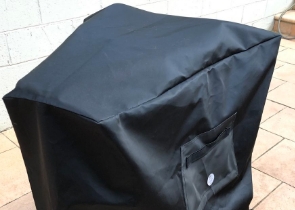 Custom Cover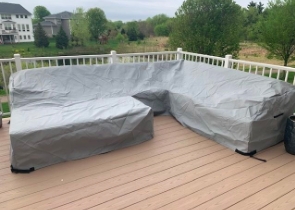 Sectional Covers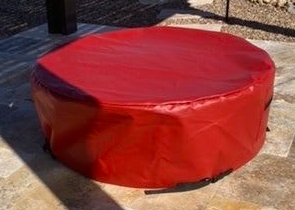 Fire Pit Covers_1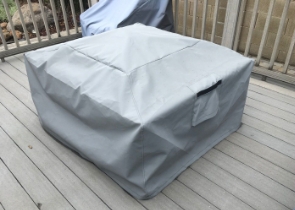 Fire Pit Covers_2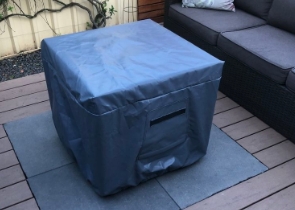 Fire Pit Covers_3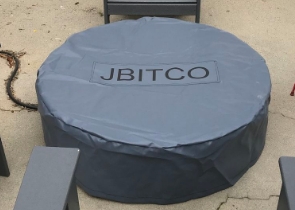 Fire Pit Covers_4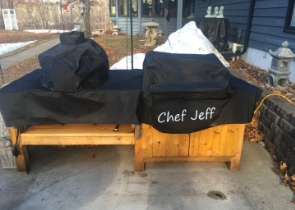 Grill Cover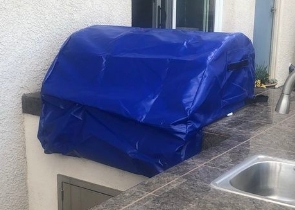 Grill Cover-1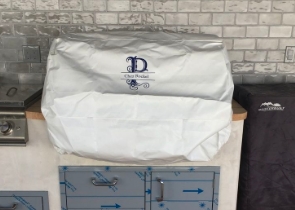 Grill Covers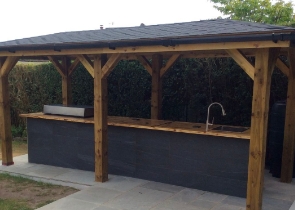 Outdoor Island Kitchen Cover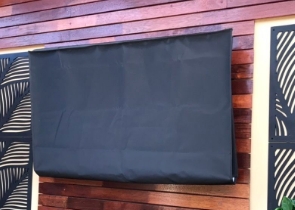 TV Cover
View more Customer Images »
Clear Plastic Tarps Constructed of Temperature-, Abrasion- and Tear-Resistant Fabric
Are you looking for a sturdy covering for your garden bed or outdoor equipment? Our waterproof tarpaulins can come in handy. Additionally to protecting your plant bed, these clear PVC vinyl tarps will function as fence privacy screens or drapes.
These tear resistant tarps are available in a 5' x 8' size and may be easily draped on porches, entrances and patios. They have a clean appearance and provide a clear view of the world on the other side while protecting you and your things from the elements.
Our clear vinyl tarpaulins are 20 mil thick and can endure any weather conditions. The ultra-clear fabric offers complete protection from wind and rain, as well as aids in keeping filth and dust at away without blocking out natural light.
Our clear plastic tarpaulins feature an abrasion- and tear-resistant fabric. They come in a clear tarp-like material.
Our Clear Vinyl Tarpaulins have Double-Lock Seams for Further Security 
Our tear-resistant tarpaulins are extremely sturdy and will last a long time. That is because we meticulously stitch them and they feature double-lock seams for added durability and strength.
We engineered our clear vinyl tarpaulins to operate effectively in temperatures ranging from 14°F to 122°F. Tarps can expand or contract in response to changing weather conditions. Clearly, they provide an excellent solution that is adaptable to every situation.
Secure the Clear Plastic Tarpaulins Using Top-Grade Brass Grommets 
We reinforce these waterproof tarpaulins with standard brass grommets every 24" interval and at the corners to ensure a secure fit. You can order these transparent vinyl tarps in a matter of minutes from any location on the planet. Place your order immediately!

Didn't find what you were looking for? Need to find something else? Take a look at our other custom covers here.