So Far We've Covered...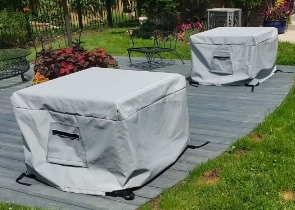 Cushion & Storage Chest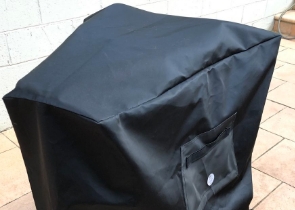 Custom Cover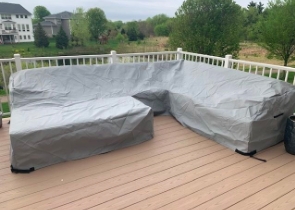 Sectional Covers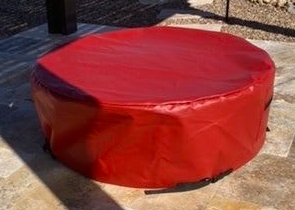 Fire Pit Covers_1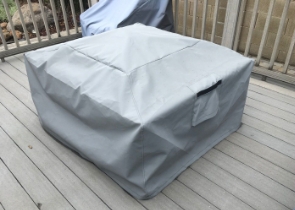 Fire Pit Covers_2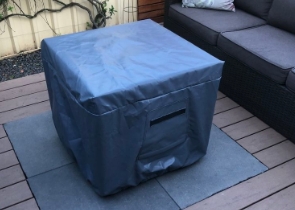 Fire Pit Covers_3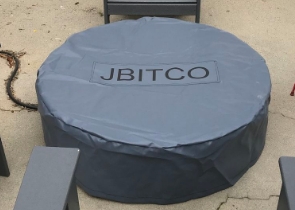 Fire Pit Covers_4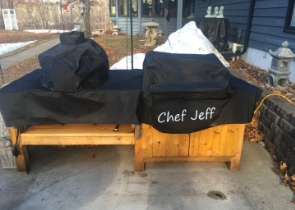 Grill Cover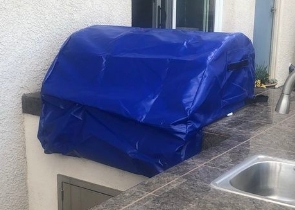 Grill Cover-1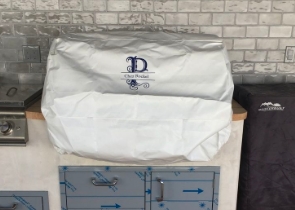 Grill Covers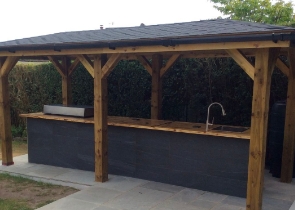 Outdoor Island Kitchen Cover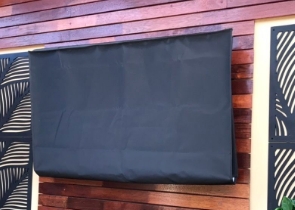 TV Cover
View more Customer Images »
Sturdy Clear Plastic Tarpaulins are Multipurpose
Fruits and vegetables are increasingly being cultivated in conservation areas, where you can shield them from harsh weather, direct sunlight, and high winds. Our waterproof tarpaulins feature 20 mm clear vinyl and protect fragile fruit and vegetable plants secure from the elements in greenhouses. These vinyl coverings help to enclose temperature-controlled greenhouses while also shielding plants from being destroyed by heavy rain or winds.
Tent sidewalls made of tear-resistant tarps allow light in while offering protection. Clear vinyl tarp curtains are useful in houses, stores, and restaurants to provide uninterrupted views while keeping out not only cold and rain but also scorching winds. Taps are an efficient way to improve insulation and increase comfort.
We may protect outdoor equipment from the weather with our scratch resistant vinyl tarps. Under a sturdy tarp, you can protect and clearly see your new boat or vehicle. Another application for our clear vinyl tarpaulins is to protect precious merchandise from fluctuating temperatures while being transported over long distances.
Mildew, rip, and chemical resistance are all features of vinyl tarps. Our clear plastic tarpaulins are sturdy and long-lasting, made of 100% PVC fabric with a 20 mm thickness.
Waterproof Tarpaulins have Double-Edged Seams for Added Strength and Appeal
You can reinforce all the edges of our tear-resistant tarps with double-thick seams for added strength. These reinforce the tarps' edges to keep them from ripping or fraying.
Our clear vinyl tarpaulins have reinforced rust-free grommets with a spacing of 24" apart, assuring that they are ready for years of serious use. You can fasten these down with straps and grommets for more protection.
 Clear Plastic Tarpaulins are Both Functional and Fashionable
Waterproof tarpaulins are a good choice for insulation and energy conservation. You can successfully keep strong winds and rain out. Premium transparent tarps from Covers & All are tear and abrasion-resistant and are useful in a variety of applications in homes, stores, factories, and farms.
Our beautiful, functional vinyl tarps are a cost-effective way to combat growing energy costs. Ordering tarpaulins online is straightforward and can take just a few minutes to complete. We'll get it delivered to your door in no time.
Didn't find what you were looking for? Need to find something else? Take a look at our other custom covers here