So Far We've Covered...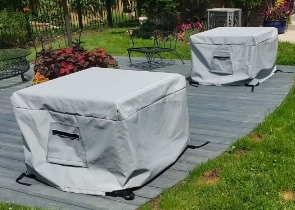 Cushion & Storage Chest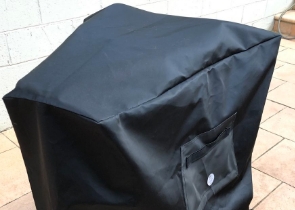 Custom Cover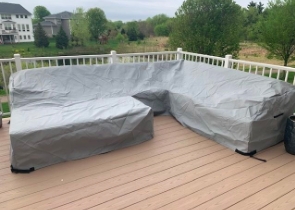 Sectional Covers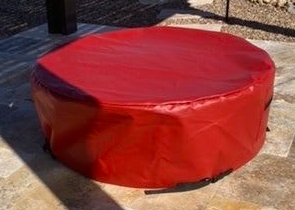 Fire Pit Covers_1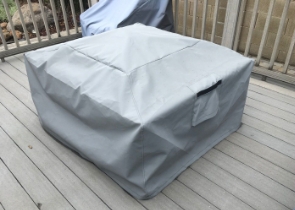 Fire Pit Covers_2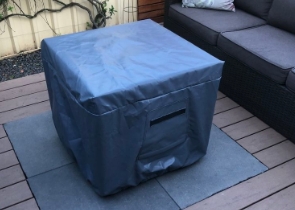 Fire Pit Covers_3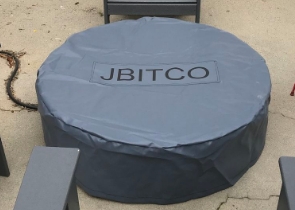 Fire Pit Covers_4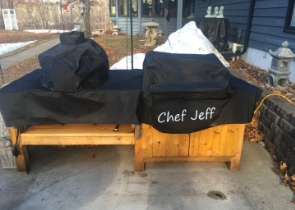 Grill Cover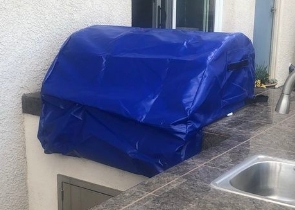 Grill Cover-1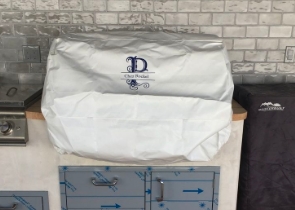 Grill Covers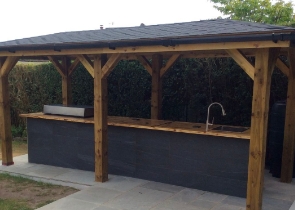 Outdoor Island Kitchen Cover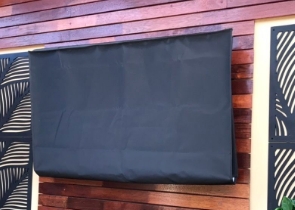 TV Cover
View more Customer Images »
Clear Plastic Tarpaulin Crafted From Long-Lasting Water-Resistant Fabric 
Transparent tarpaulin provides superior protection for more than just your prized belongings and items. You can hang them on porches, decks, and patios with little effort, providing a clear view of the world outside while also protecting against wind, snow, rain, heat, cold, and UV rays. Covers & All have them in a variety of sizes to suit your needs.
Our 14' x 14' waterproof tarpaulin is 20mils thick and comes in a 14' x 14' size. This heavy-duty material is ideal for situations in which a clear covering comes useful. It's also great for protecting greenhouses where the plants need a lot of light.
These outdoor tarps protect the items they're covering from dangerous UV rays and water that would otherwise harm them. Another benefit is that they don't reduce in size and remain the same size regardless of the environment. They're also great for protecting cargo and loads on trucks, as well as structures and supplies.
The abrasion and ripping resistance of the clear plastic tarpaulin is excellent. They're ideal for use as floor coverings on construction worksites or in difficult terrains where friction from irregular surfaces is unavoidable. Our clear vinyl tarps, which are tough and durable, do not succumb readily to such conditions. They're also useful for dividing and demarcating areas that need to be separated, such as construction worksites, agriculture, cargo, and so on.
Brass Grommets Attached to the Seams of Our Transparent Tarpaulin 
Grommets at the eyelets are the most important feature for fastening our waterproof tarpaulin. These corrosion-resistant solid brass grommets come installed at a distance of 24" on the corners. Grommets secure clear vinyl tarps to window sills, walls, roofs, and beams with hooks, cords, or rope.
Double-folding secures the seams around the perimeter, making them extremely sturdy to grip the grommets. The outdoor tarps won't fray or tear at the eyelets because of the double webbing.
Clear Plastic Tarpaulin Come Temperature-Resistant
In temperatures ranging from 14°F to 12°F, these durable, multipurpose transparent tarpaulins remain in place and keep their form. Because of the heat insulation, they are suitable for the summer and winter. This long-lasting, multi-functional covering provides protection throughout the year and will remain with you for a long time. So, place your order right now!!

Didn't find what you were looking for? Need to find something else? Take a look at our other custom covers here.