So Far We've Covered...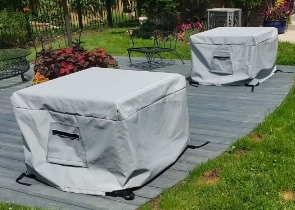 Cushion & Storage Chest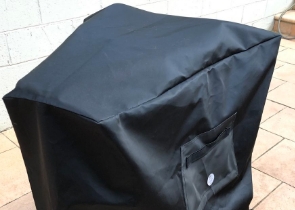 Custom Cover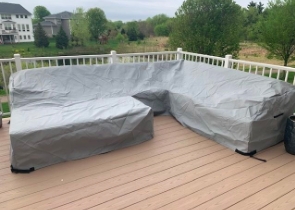 Sectional Covers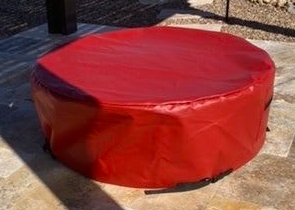 Fire Pit Covers_1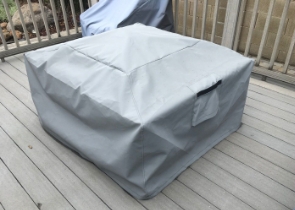 Fire Pit Covers_2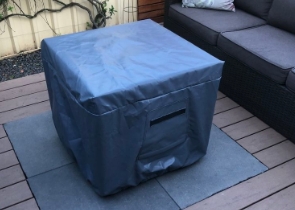 Fire Pit Covers_3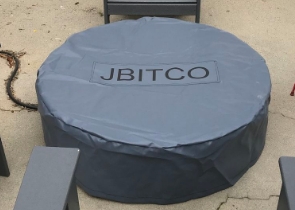 Fire Pit Covers_4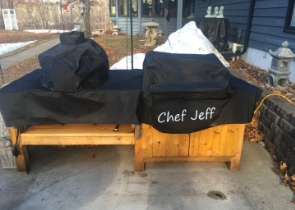 Grill Cover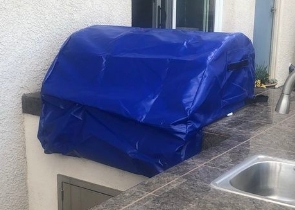 Grill Cover-1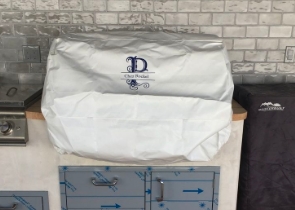 Grill Covers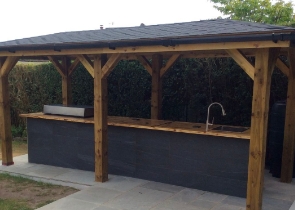 Outdoor Island Kitchen Cover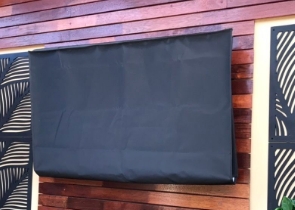 TV Cover
View more Customer Images »
Clear Plastic Tarpaulins are Water, UV, and Ice Resistant for Exterior Use
Have you recently purchased a home with a beautiful view but are concerned about protecting your patio decor and furnishings from the elements? Covers & All's clear vinyl tarpaulins size 12' x 15' are a good choice. These tarps are UV, rainfall, wind, and ice resistant, making them an excellent choice for covering your porch and patio and keeping everything inside secure.
Our tough and durable outdoor tarpaulins are unaffected by rough treatment. These tarps are scratch and shred resistant, so they can withstand the installation procedure and routine maintenance without being nicked or punctured. They are waterproof, so you may wash them whenever you want. The tarps are also snow resistant, so you can relax on your patio and get the first snowfall of the season.
You can afford to be a slacker and leave the vinyl tarpaulins up whenever the weather forecast predicts a storm. Our durable industrial tarpaulins withstand strong winds and do not blow away, keeping you and your things secure.
We treat our clear plastic tarpaulins are to resist temperatures ranging from 14°F to 122°F and keep their shape and pliability despite changing weather. Now you can relax and enjoy the season without having to bother about putting them on or taking them off.
Our Clear Vinyl Tarpaulins are Easier to Tie with Brass Grommets
Consider how you'll attach the tarps to hooks or frames. To do so, simply use the brass grommets provided at each 24-inch along the double-thick seams. To secure your belongings, thread a cord or drawstring through the eyelets. The tarps feature strengthened edges to prevent fraying or breaking apart, and the new-look tear-resistant tarps will last for years.
Our outdoor tarpaulins are ideal for covering infrequently used items or equipment in your backyard. You may monitor them to ensure they are safe as well as maintain them free of debris and dust.
Clear Plastic Tarpaulins Have a Wide Range of Applications
Cover unused furniture, equipment, and machinery inside or outside with our tarps. The covers are useful as curtains on the porch or balcony as well. You can also build greenhouses or playhouses that need to be exposed to sunlight during the day. They're also useful in workplaces, building sites, campgrounds, industrial environments, and for simply covering things in transportation. So place your order for our clear vinyl tarpaulins, and we'll bring them right to your home.
Didn't find what you were looking for? Need to find something else? Take a look at our other custom covers here.