So Far We've Covered...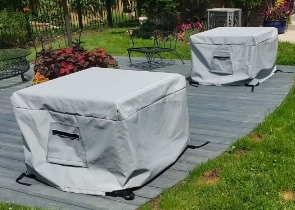 Cushion & Storage Chest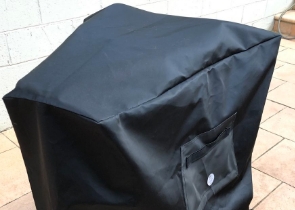 Custom Cover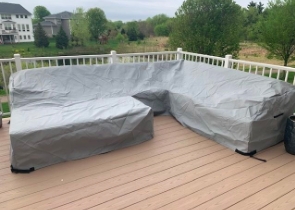 Sectional Covers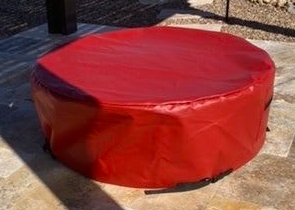 Fire Pit Covers_1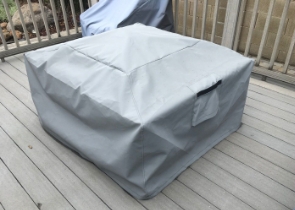 Fire Pit Covers_2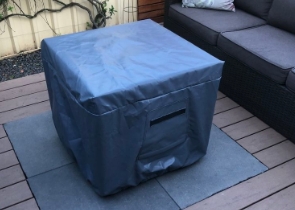 Fire Pit Covers_3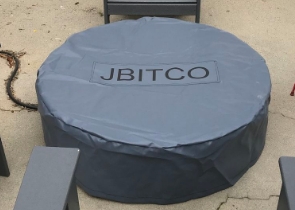 Fire Pit Covers_4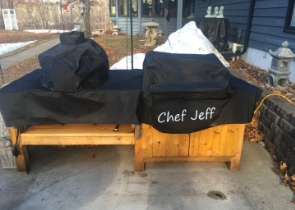 Grill Cover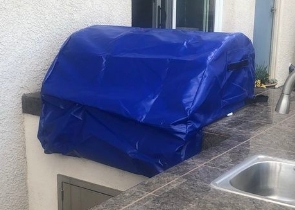 Grill Cover-1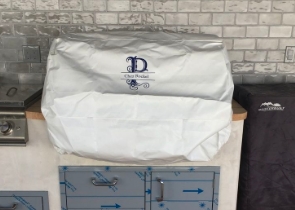 Grill Covers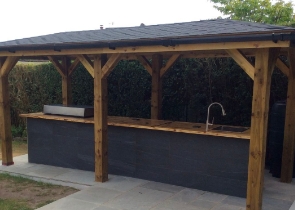 Outdoor Island Kitchen Cover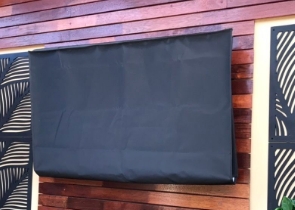 TV Cover
View more Customer Images »
Choose Lightweight and Insulating Long-Lasting Clear Plastic Tarpaulin 
In the last few days, the weather has been a real mess. Storms or intense heat can come out of nowhere and hit us. A month ago, you planned to have a barbecue or party outside. Don't let the stormy weather or wind gusts ruin it! The clear vinyl tarpaulin that measures 10 feet wide by 15 feet long will keep your porch dry and warm.
Durable waterproof tarpaulins are resistant to moisture, mildew, and corrosion. Our clear vinyl tarps keep your weekend car, boat, or motorbike safe from dust, abrasion, or weather damage. Just shake out the snow that was thrown by the snowstorm, and your car is ready to go.
Our transparent tarpaulin curtains look great at the entrances of homes, restaurants, and other businesses. We can use them for many things. Keep out the rain and strong winds with our clear vinyl tarps. They protect against bad weather and help save energy. They also make the place look inviting, dry, and comfortable for visitors. Our strong curtains also keep dust, debris, and bugs away from your home or business.
When bad weather comes, it can wash away all the hard work you put into growing fruits and veggies. Insulated greenhouses made with tear-resistant tarpaulin help plants grow and thrive. We can find these greenhouses on farms and even in your own backyard. They are used to growing delicate fruit, vegetables, or even flowers for big businesses.
Our Clear Vinyl Tarpaulins have Double-Lock Seams for Added Durability 
'Covers & All' provides double-locked seams on all of our waterproof tarpaulins for enhanced construction and durability. For years to come, these pre-stressed seams keep the tarps at their best.
To make our transparent tarpaulins more durable, we put rust-free brass grommets on the edges at a 24-inch distance. This way, you can tie down your vinyl tarps for improved insulation. You can do this by threading a drawstring through these holes.
Make Use of Clear Plastic Tarpaulins in a Lot of Different Ways
If you want to improve insulation while also keeping out strong winds, turn to our clear vinyl tarpaulins. To use our wear and abrasive resistant tarps in a range of settings, from homes to businesses to restaurants to factories and farms to warehouses and manufacturing facilities Lightweight and long-lasting, they assist save energy effectively.
These 10' x 15' tear-resistant tarps are a cost-effective way to reduce energy costs. Clear vinyl tarps are easy to gain online. In no time at all, they will arrive at your door. Place your order right now!
Didn't find what you were looking for? Need to find something else? Take a look at our other custom covers here.