So Far We've Covered...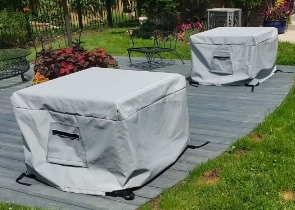 Cushion & Storage Chest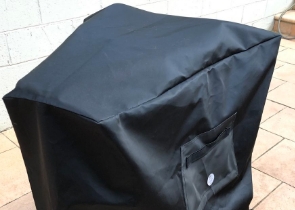 Custom Cover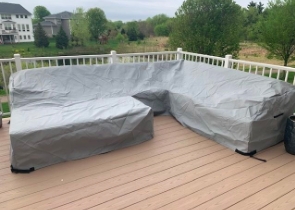 Sectional Covers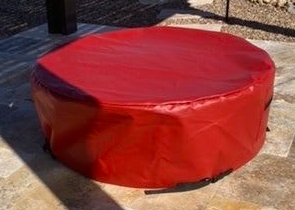 Fire Pit Covers_1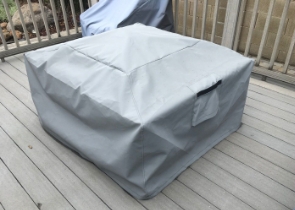 Fire Pit Covers_2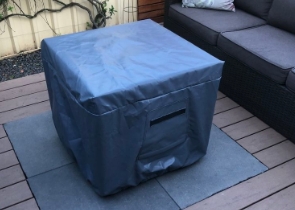 Fire Pit Covers_3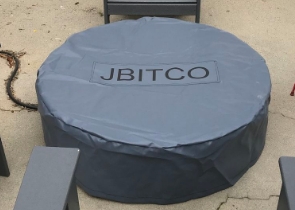 Fire Pit Covers_4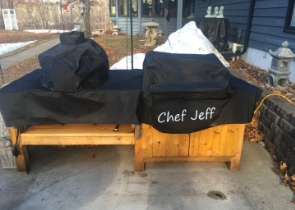 Grill Cover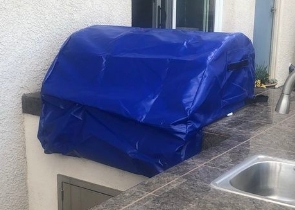 Grill Cover-1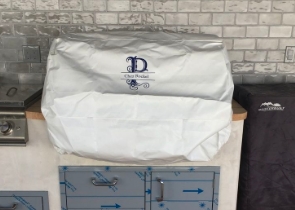 Grill Covers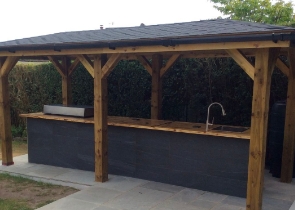 Outdoor Island Kitchen Cover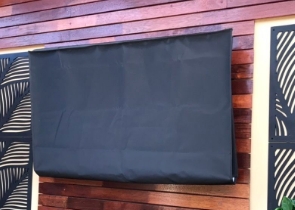 TV Cover
View more Customer Images »
Superior Quality Clear Plastic Tarpaulins Are UV and Temperature Sensitive
Concerned that your backyard construction project or garden bed will get ruined? Worry no more! To protect your valuables, we offer our uniquely designed waterproof tarpaulin. Our top-grade vinyl tarps feature UV and temperature-resistant material and will last for many years.
The tear-resistant tarps perfectly combine elegance and durability, with double-locked seams to keep them tough and durable. They comprise tear- and abrasion-resistant material that keeps your custom vinyl tarps looking nice, and helps them last longer.
These clear vinyl tarpaulins have brass grommets every 24" along with the corners. You have the option of selecting the number of grommets you want on your vinyl tarps based on your needs.
Clear plastic tarpaulin comes designed with precision and care and can resist the elements. Our clear vinyl tarps have an attractive design and can protect whatever you want, including garden beds, entrance areas, valuable equipment, and other items that need to be kept out in the open at all times.
Waterproof Tarpaulin Made of Weather-Resistant Fabric
To fit your needs, we use superior quality clear fabric and custom designs to make tear-resistant tarps. We made these vinyl tarps to withstand mild weather and are water- and temperature resistant. They can endure temperatures ranging from 14 to 122°F.
Our 10' x 12' clear vinyl tarpaulin comes specially designed to meet all of your needs. The 1-year warranty we provide on our clear vinyl tarps provides assurance of this quality. These vinyl tarps are both durable and fashionable, and they suit all of your needs.
Clear Plastic Tarpaulin Are Suitable For a Variety of Uses
Plastic tarps come tailored to your comfort and are suitable for covering entrances, patios, and porch enclosures. The waterproof tarpaulins are just a few clicks away from delivery to your door anywhere in the world. Now is the time to order!

Didn't find what you were looking for? Need to find something else? Take a look at our other custom covers here.