So Far We've Covered...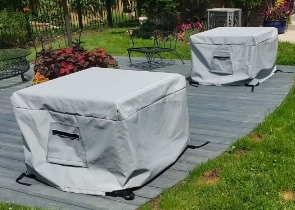 Cushion & Storage Chest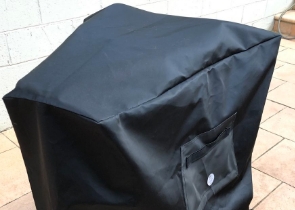 Custom Cover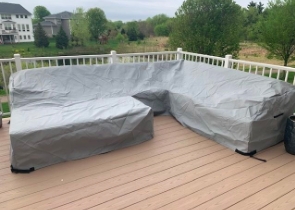 Sectional Covers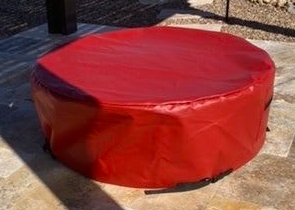 Fire Pit Covers_1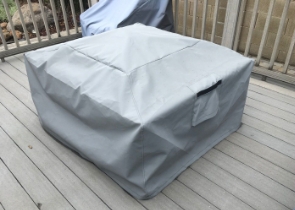 Fire Pit Covers_2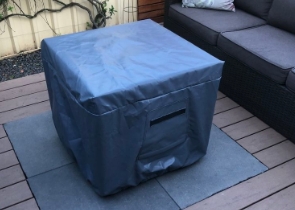 Fire Pit Covers_3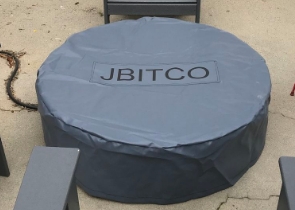 Fire Pit Covers_4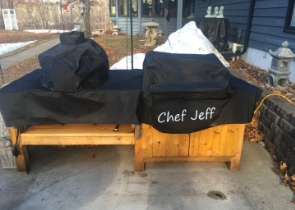 Grill Cover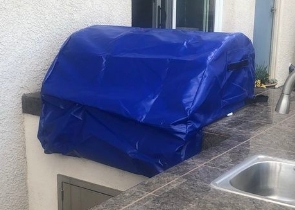 Grill Cover-1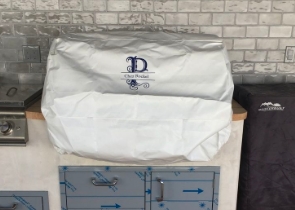 Grill Covers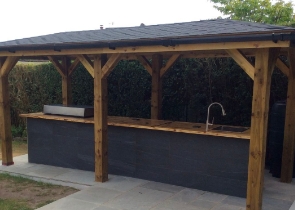 Outdoor Island Kitchen Cover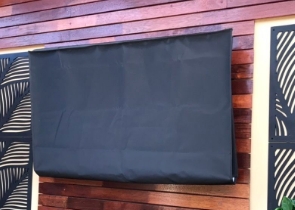 TV Cover
View more Customer Images »
Long-Lasting Clear Plastic Tarpaulins Suitable for Many Applications 
Enjoying your backyard without the worry of harmful UV rays and flying debris can prove difficult on warm or windy days. Covers & All offers a simple solution with our heavy-duty tarpaulins. Use our tarps to cover equipment or furniture, or protect areas such as garden beds and patios. 
Our custom tarpaulins are clear and transparent allowing you the ability to still view your surroundings or see what is underneath the tarps with ease. The unique design makes the tarps the optimal fit for many applications in or outside the home.  
We make our 10x10 tarps in a standard size and design them to last long-term. The ultra-clear fabric we use is 20 mil thick and is able to endure many weather conditions including harsh wind or rain. The fabric also helps keep dirt and dust away from the area you desire while still letting some natural light through. 
Double lock seams on the clear plastic tarpaulins provide extra security. When hung on doorways, the tarps provide protection from moisture, as well as dust in the area that you cover. Our tarps come in a Tarp Clear color, to provide safety to your belongings while allowing you to maintain visibility into the covered area. Not only are the tarps functional, but they are aesthetically pleasing as well. 
Heavy-Duty Tarpaulins Withstand Tears and Abrasions
Made from premium-quality fabrics, the custom tarpaulins provide protection and shade from the sun's harmful rays. When placing the tarps over items with rough edges, or under extreme force, they will not tear or rip. 
Insulation within the 10x10 tarps allows them to perform well within temperatures ranging from 14°F to 122°F. Within this temperature range, the tarps will stretch or contract to remain pliable enough that they will not crack or break. 
Easily Order Your Clear Plastic Tarpaulins
Purchasing our heavy-duty tarpaulins is as easy as adding them to your cart and proceeding to checkout.

Yes, our order process is hassle-free and we deliver right to your doorstep.
Didn't find what you were looking for? Need to find something else? Take a look at our other custom covers here.