So Far We've Covered...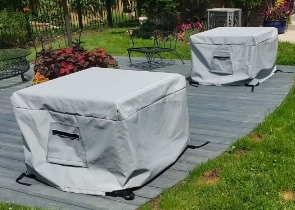 Cushion & Storage Chest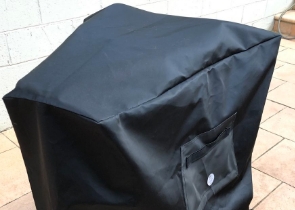 Custom Cover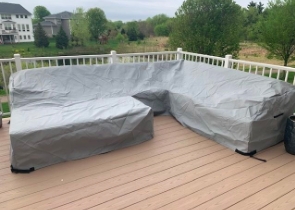 Sectional Covers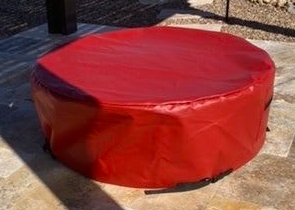 Fire Pit Covers_1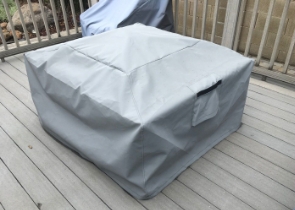 Fire Pit Covers_2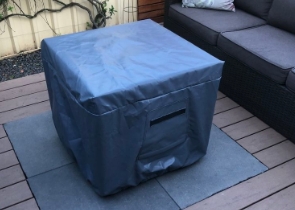 Fire Pit Covers_3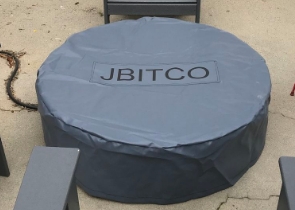 Fire Pit Covers_4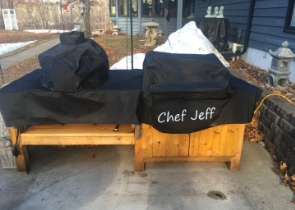 Grill Cover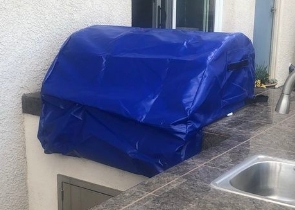 Grill Cover-1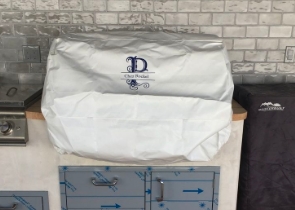 Grill Covers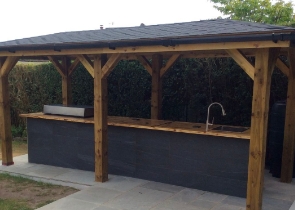 Outdoor Island Kitchen Cover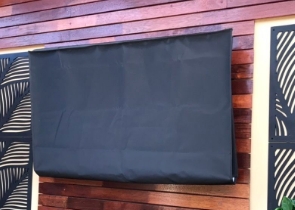 TV Cover
View more Customer Images »
Weber SmokeFire EX6 Covers Prevent Damages
You purchased a new grill for your next BBQ. However, nature has its own plans. Dust, grime, rain, wear and tear, wind, bird droppings, and sun may all affect the gleam of your new stylish grill. Thankfully, we have superior grill covers that will help you preserve the beauty of your barbecue like never before. Our wood pellet grill covers are long-lasting and comprise 100% breathable and water-resistant fabric.
All our coverings are precision-engineered to guard your property against mild to extreme weather. Cover Fab, Cover Max , and Cover Tuff all comprise high-quality materials that are both light and impervious to UV rays. These waterproof grill covers are simple to use as they feature fabrics that range from 600d melange to 1000d (denier). Their water- and UV-proof properties make your grill clean, dry, and safe.
Our sturdy UV-resistant BBQ covers come in custom sizes and are modifiable to fit any gill size. We have a variety of sizes available, as well as an extra 1" - 2" leeway on the supplied depth and width. This allows for simple installation and removal of the coverings.
You can choose your preferred colour from our palette. Among the colours in our palette are beige, blue, white, brown, grey, and black. These hues provide a splash of colour to your Weber SmokeFire EX6 covers. Furthermore, these premium quality hues are impervious to fading.
Wood Pellet Grill Covers Come with Tie-Downs and Grommets
The waterproof grill covers are simple to manage all year due to the many tie-down options. You can select push clips to fasten the legs, elastic at the bottom, a drawstring, or a mix of elastic at the bottom and push clips based on your demands. 
Manufactured with high-quality, rust-resistant brass, our grommets provide durability and protection to the holes in the UV-resistant BBQ covers that are generated in gaps of 6, 12, and 24 inches. You may change the gap locations to suit your needs.
Customise Your Weber SmokeFire EX6 Covers to Make a Fashion Statement
What about adding specific charm to give your Weber grill a modern and sleek appearance? You can do this by applying your logo, name, initials, text, or any other style of your choosing to make a fashion statement among your peers. Make your purchase for wood pellet grill covers today and have them delivered directly to your home.
Didn't find what you were looking for? Need to find something else? Take a look at our other custom covers here.