So Far We've Covered...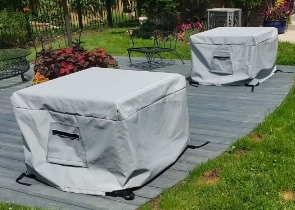 Cushion & Storage Chest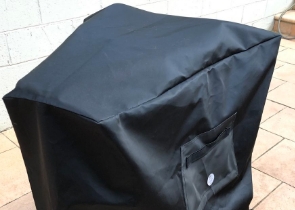 Custom Cover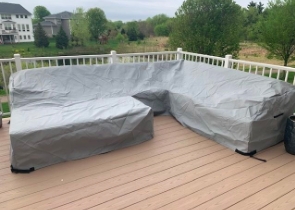 Sectional Covers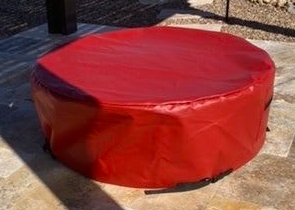 Fire Pit Covers_1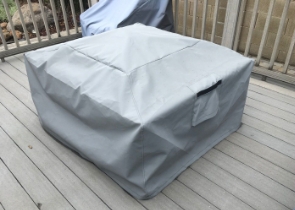 Fire Pit Covers_2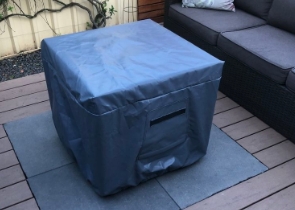 Fire Pit Covers_3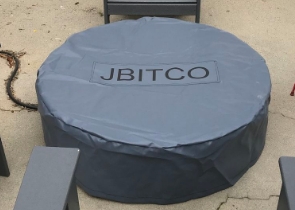 Fire Pit Covers_4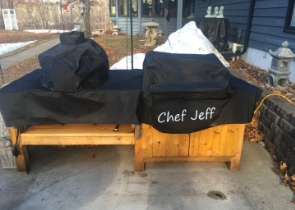 Grill Cover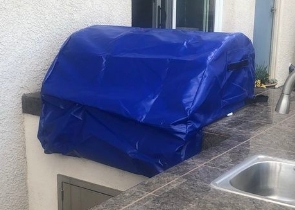 Grill Cover-1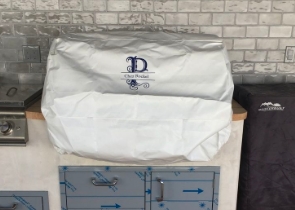 Grill Covers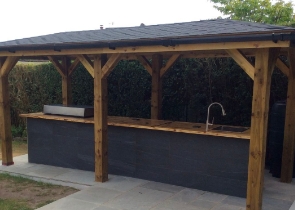 Outdoor Island Kitchen Cover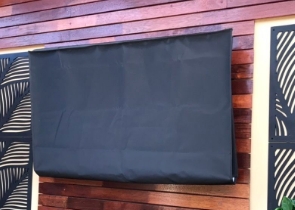 TV Cover
View more Customer Images »
Water- and Wind-Resistant Weber Q 1400 Grill Covers
Corrosion and rust from exposure to rain put your electric grill in danger of short-circuiting and causing irreversible damage. The electric grill covers are here to help, and it is available in two types. Protect your electric grill from the elements with one of these high-quality grill covers.
The waterproof grill covers comprised a completely waterproof fabric that protects your grill from the fiercest rainfall. These wind-proof materials are ideal for protecting your grill from sleet, snow, and bright sunshine. The grill covers are durable and assist you in getting the most out of your grill thanks to their reliable materials. 
Customise the UV resistant BBQ covers with three different long-lasting, strong textiles. They include Cover Tuff, Cover Max, and Cover Fab, all of which are made of light, scratch-resistant materials. The first two materials, each weighing 12 ounces, have a three-year guarantee, while Cover Tuff, weighing 18 ounces, has a five-year warranty.
Custom-made to provide a precise fit, Weber Q 1400 grill covers, keep water out of your grill. As a result, your cover will be comfortable to wear all year long, as well as attractive. Additional elastic at the bottom of the garment ensures a precise and snug fit.
Electric Grill Covers are Available in Various Colours
Our waterproof grill covers come in a variety of colours since they have to look excellent even though they're covered. Choose from six different shades of black, grey, white, brown, and blue offered by Cover Max. Our Cover Fab fabric is available in light grey and light sand. Cover Tuff offers coffee, blue, black, beige, and burgundy as colour options. Since UV rays can damage the hues, none of the colours will fade quickly.
You can also use our measuring tool to provide us with the measurements when making your order for our UV resistant BBQ covers. Keep in mind that you need to supply precise dimensions from end to the end. For breadth and depth, we provide a 1- to a 2-inch allowance for ease of use. The height measurements do not change from what you gave.
Print a Family Crest, Logo or Text for Custom Weber Q 1400 Grill Covers
With our electric grill covers, you can show off your individuality. When making your purchase, you may customise the covers by including a text or logo in the desired font and colour. Colour and font choices for the inscription make it genuinely one-of-a-kind.
Order our covers with only a few mouse clicks. Now is the time to get your hands on a copy. We provide worldwide shipping.
Didn't find what you were looking for? Need to find something else? Take a look at our other custom covers here.