So Far We've Covered...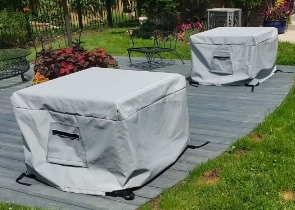 Cushion & Storage Chest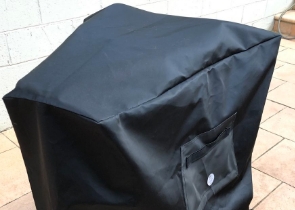 Custom Cover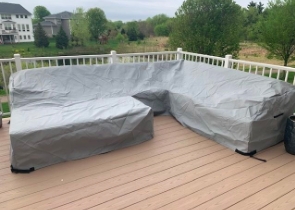 Sectional Covers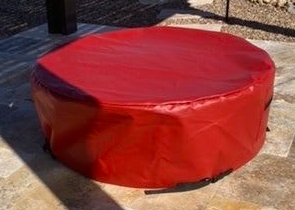 Fire Pit Covers_1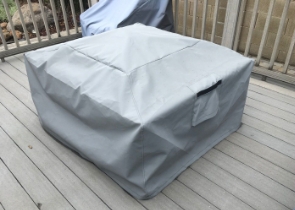 Fire Pit Covers_2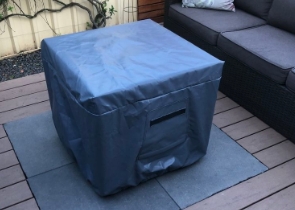 Fire Pit Covers_3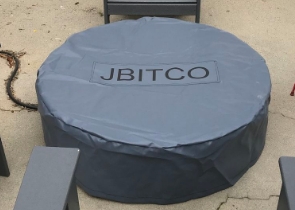 Fire Pit Covers_4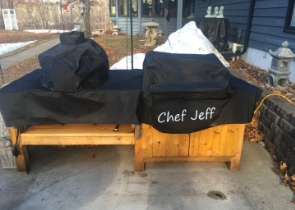 Grill Cover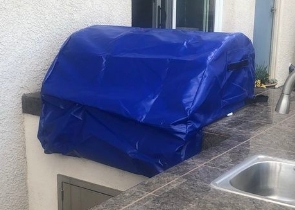 Grill Cover-1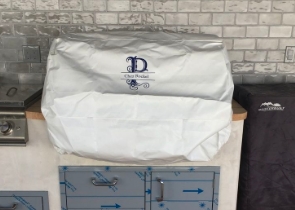 Grill Covers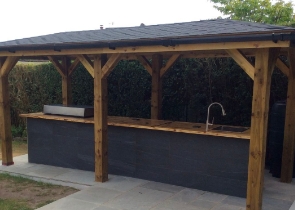 Outdoor Island Kitchen Cover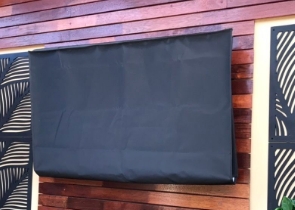 TV Cover
View more Customer Images »
Weber Performer Charcoal Grill Covers of Superior Quality is Sturdy and Long-lasting
Are you looking forward to buying your brand new Weber? To be honest, it's the ideal choice for sharing memorable moments on the patio with your loved ones. Because of its portability and strength, the grill provides unmatched high-end functionality. However, snowfall, rains, and the searing sun can impair its capabilities.
Our outdoor grill covers are your best defense against inclement weather. The coverings, made entirely of UV-resistant and waterproof materials, can resist the most extreme situations. Even after prolonged exposure to direct sunshine, our coverings keep their vibrant hues.
These charcoal grill covers combine comfort, style, and utility to maintain your grill in tip-top shape. Our Weber grill cover's easy access handles make it simple to remove and clean. The high-tensile fabric is resistant to tearing and keeps its form for years to come.
At Covers & All, you have the option of tie-downs such as elastic at the bottom, push clips to secure legs, drawstring, push zipper, or elastic at the base + split clips. Additionally, you can add grommets to the edges of your waterproof grill covers at a spacing of 6''/12''/24'' for added security. We craft these grommets from solid brass.
Outdoor Grill Covers are Available in a Variety of Fabrics 
Our charcoal grill covers are unmatched in terms of breathability and are available in a variety of weather-resistant fabric variants, including Cover Tuff, Cover Max, and Cover Fab. These materials resist both mild and harsh weather, providing your covers with exceptional sturdiness and toughness. We constructed the coverings from 600D and 1000D PVC/PVB coated polyester fabrics that provide security from all forms of weather.
Select the colour of your choice to bring life to your patio decor. Our waterproof grill covers are available in a variety of hues, including coffee, white, beige, burgundy, black, brown, and blue.
Customise Your Weber Performer Charcoal Grill Covers by Adding Logos, Texts, and Images
Are you looking for a never-before-seen cover? Covers & All enables you to customise your outdoor grill covers with one-of-a-kind creative designs, photographs, text, and logos. After choosing your desired fabric, key in your design/logo/name to our site to create a cover that sticks out on your patio. Therefore, place your order today!
Didn't find what you were looking for? Need to find something else? Take a look at our other custom covers here