So Far We've Covered...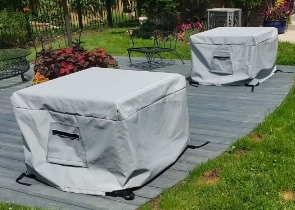 Cushion & Storage Chest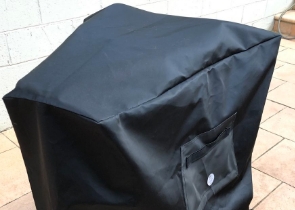 Custom Cover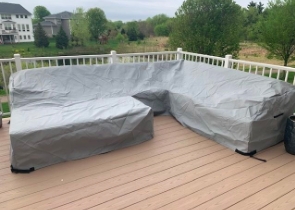 Sectional Covers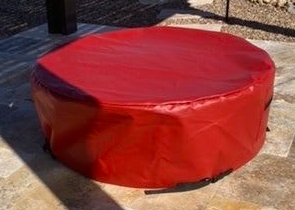 Fire Pit Covers_1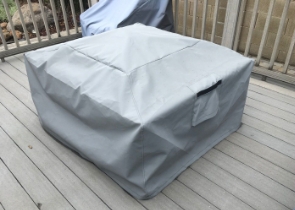 Fire Pit Covers_2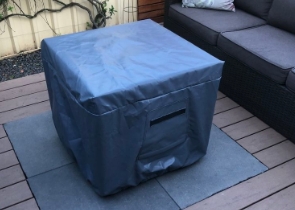 Fire Pit Covers_3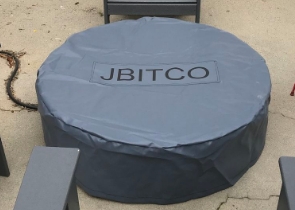 Fire Pit Covers_4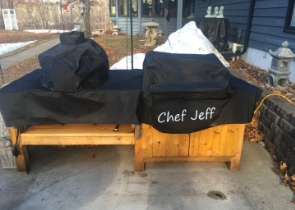 Grill Cover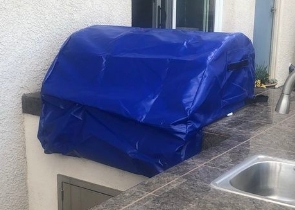 Grill Cover-1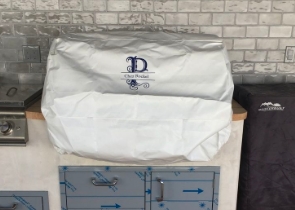 Grill Covers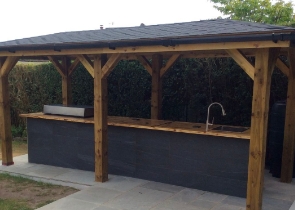 Outdoor Island Kitchen Cover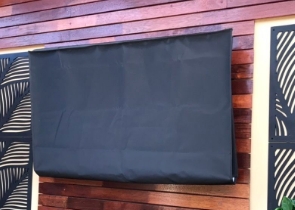 TV Cover
View more Customer Images »
Strong & Weatherproof Weber Performer Deluxe Grill Cover
Getting a grill cover to keep your charcoal grill safe from the weather is a good idea. But it's hard to find one that both aligns and works well. Grill covers that are very efficient have a design that fits your grill like a glove. This isn't the only thing these 22-inch grill covers will do for your grill. They also keep it clean all year long.
Charcoal grill covers will fit a grill that is 43.5" (H) X 48" (W) X 30" (D) (D). We add an extra 1" to 2" of leeway to make it easier for you to put on or take off the covers. This makes it easier for you. In order to keep their garments from breaking, they select durable textiles that can't tear or scratch. The fabrics keep your grill dry, blemish, and safe from the rain. In the sun, UV-resistant clothes stay strong and do not fade in colour. Well-designed air vents give your grill more breathability and keep the air moving.
The three types of waterproof grill covers we have made are because different weather needs different protection. We have Cover Fab, which is made of 600 denier melange and polyester with PVB backing. It's good for places that are partially or completely shaded. This is a very lightweight fabric that is very easy to work with. It is 12 Oz. Many people like Cover Max and Cover Tuff because we make them of polyester that has a PVC coating. They weigh 12 Oz and 18 Oz, which isn't very heavy for their size. Cover Max is good for moderate weather, but Cover Tuff can stand up to even the worst weather.
Cover Fab and Cover Max come with a 3-year warranty, while Cover Tuff has a 5-year warranty on the material. Cover Max has six, Cover Tuff has five, and Cover Fab has two colour choices. The Weber Performer Deluxe grill covers are watertight thanks to the use of double stitching, which makes them rip-proof.
22 Inch Grill Covers with Tie-Down Options are Available
Choose from one of our four tie-down options to make your cover fit and stay tight. Adding non-rust grommets makes it easy to thread a zipper through them. Keep your charcoal grill covers in place by having a rubber band at the hem and drive clips to keep the legs together. A split zipper that is waterproof makes it easy to use the cover.
We can print your logo or cursive font on the cover of your Weber grill. This will make the waterproof grill covers look nice. This is what we need from you. We'll get them printed with UV-resistant ink, which won't fade in the sun or wash away in the rain.
Weber Performer Deluxe Grill Covers Come with a Strong Handle
These covers can be very easy to use if the handles are in the right places. The 22-inch grill covers are easy to remove and reinstall. So, order now and protect your grill for a long time.
Didn't find what you were looking for? Need to find something else? Take a look at our other custom covers here.