So Far We've Covered...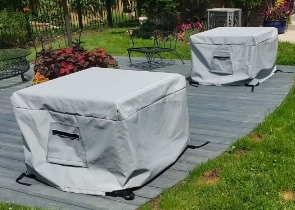 Cushion & Storage Chest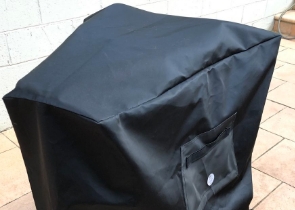 Custom Cover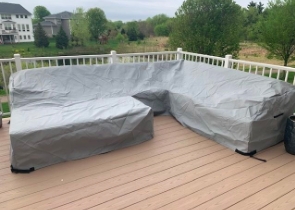 Sectional Covers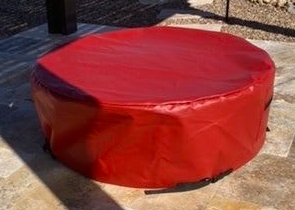 Fire Pit Covers_1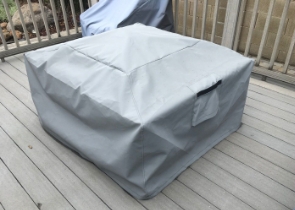 Fire Pit Covers_2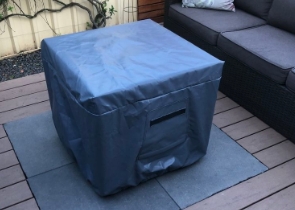 Fire Pit Covers_3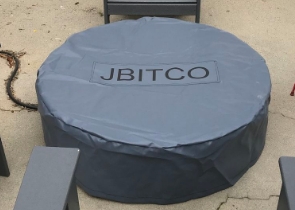 Fire Pit Covers_4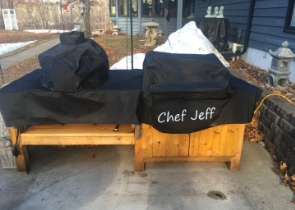 Grill Cover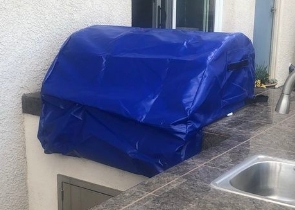 Grill Cover-1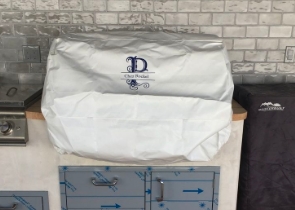 Grill Covers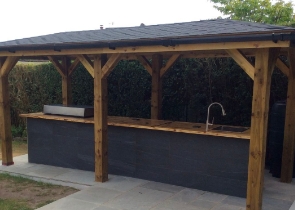 Outdoor Island Kitchen Cover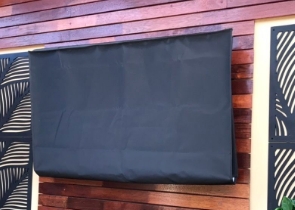 TV Cover
View more Customer Images »
Experience Perfect Outdoor Lounging with Our Custom Sun Shade Sail - Square
Considering a transformation of your garden or patio into the ultimate gathering place in Europe? Whether it's relaxed afternoon teas or grand soirées, comfort is of the essence, particularly during the moments when the sun is most intense. Allow us to present our Custom Sun Shade Sail – Square – the perfect choice for crafting a cosy, shaded haven.
With our straightforward measuring guide, determine the exact dimensions required for your desired shade. After obtaining the measurements, head over to our website's designated section to personalise and confirm your order for our Custom Square Sun Shade Sail. We promise a product that's not just tailor-made to your needs but is also resilient and designed to endure. Made with Shade Lite fabric, which boasts a sturdy 400 Denier thread count, weighing around 142 grams, for optimal ventilation and a comfortable ambient temperature. Its UV-resistant properties ensure color vibrancy, providing up to 85% shade, backed by a 2-year warranty.
Eco-conscious customers can opt for Shade Elite, a 10 Oz (approximately 284 grams), 340 GSM HDPE Knitted Fabric that offers 90% shade and 10% openness. This 100% recyclable, lead & phthalate-free option reflects our dedication to sustainability, backed by a 5-year warranty.
Shade Premium combines 30% Polyester & 70% PVC in a premium fabric weighing around 312 grams, ensuring fire retardancy, rot and bacteria resistance, 90% shade, and UV resistance. With a 5-year warranty, it's built to withstand diverse European weather conditions.
Our Square Shade Sail delivers top-notch ventilation, ensuring a comfortable ambient temperature. The fabric's design aids in reducing humidity, providing consistent shade and thus enhancing your outdoor moments. Furthermore, this Outdoor Sun Sail is equipped to handle diverse European weather conditions, keeping your space sheltered even during light rain showers. Be it storms, substantial rain, or occasional breezy days, our Sun Shade Sail's fabric remains steadfast, promising quality that lasts.
Rejuvenate Your Outdoor Spaces with Colourful Square Shade Sails
Step into a world of colour with our Custom Shade Sail. Recognising the diverse tastes across Europe, we offer an array of shades. While our Sun Block Sail is expertly designed to provide maximum sun protection, you have the liberty to choose a shade that perfectly complements your outdoor decor. Whether you're creating a vibrant garden shade space or a sleek patio sun shelter, our colour palette is bound to impress.
Enhance Your European Alfresco Moments with our Custom Square Sun Shade Sail for Patios
Amplify the utility of our Outdoor Sun Sail with a curated range of specialised accessories, designed for the ideal fit. Whether you're inclined towards the sturdiness of a turnbuckle, the adaptability of a snap hook, the reliability of a pad eye bracket, or the durability of screws, our Custom Shade Sail caters to every preference.
Bearing in mind the distinctive character of European patios and gardens, our Sun Shade Sail provides both curved and straight side designs. Be it a Patio Sun Shade or a Garden Shade Sail, expect a harmonious blend. Impeccably crafted with attention to detail and durability, place your order today and anticipate the swift arrival of our premium Custom Sun Canopy.