So Far We've Covered...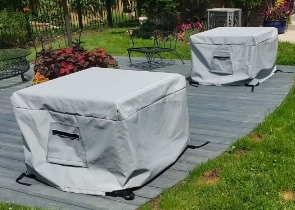 Cushion & Storage Chest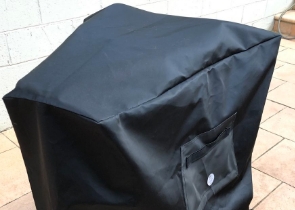 Custom Cover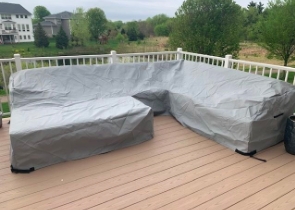 Sectional Covers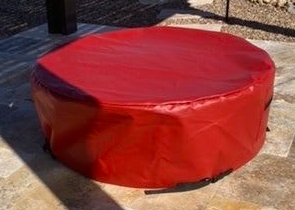 Fire Pit Covers_1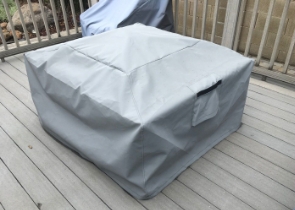 Fire Pit Covers_2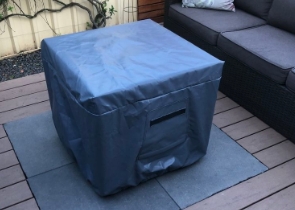 Fire Pit Covers_3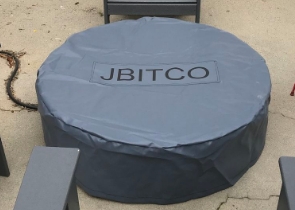 Fire Pit Covers_4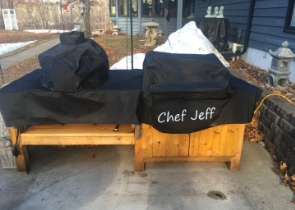 Grill Cover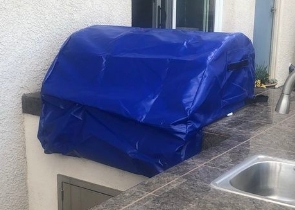 Grill Cover-1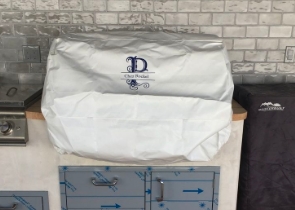 Grill Covers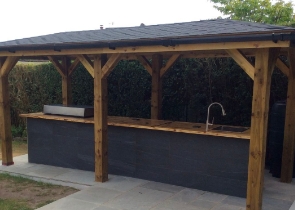 Outdoor Island Kitchen Cover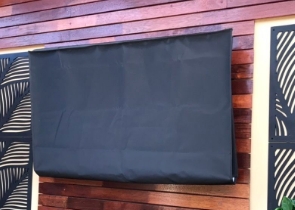 TV Cover
View more Customer Images »
Segmented Outdoor Storage Tents Provide Maximum Security 
Do you want to create a sectioned outdoor space in your patio where you can store equipment and other items? Here's a heavy-duty 20' x 10' tent that not only looks practical but also provides excellent protection for your belongings.
Our industrial storage tents come in a variety of sizes, including 20' x 10', and 10' x 10'. These tents are simple to assemble and dismantle in a matter of minutes, making them extremely convenient to use. These sturdy tents are suitable for creating temporary garages, cordoned and segmented spaces, or a storage room. It's entirely up to you.
These portable storage tents are 20' x 10' and feature a pop-up aluminium frame with three height-adjustable layers. Simply secure the telescopic legs and you're ready to keep your belongings safe and arranged in our extremely durable tents.
Outdoor storage tents come designed to withstand the effects of external environmental conditions, including extreme cold, snow, rain, and the scorching sun.
Our Outdoor 20' x 10' Tents are Simple to Set Up
The front, sidewall, and back walls of our industrial storage tents all have a flexible velcro strap. These fastening straps help secure the storage tent's assembly. The front wall's middle split zipper reinforces the tent and gives it a sharp appearance.
A valance comes included to keep the tent looking clean and smooth, and it also helps our tents stay cool even on extremely sunny days. These portable storage tents have two windows on the back wall to help with cross-ventilation. We included a single-window on both the left and right walls.
Outdoor Storage Tents are Impervious to UV rays
It only takes a few minutes to move an outdoor 20'x10' tent to any place because it's small enough to transport. Our storage tents, which are available in black, do not fade even when exposed to UV rays regularly. It only takes a few minutes to place an order for our storage tents, and they get shipped to your door in no time. Place your order right now!

Didn't find what you were looking for? Need to find something else? Take a look at our other custom covers here.