So Far We've Covered...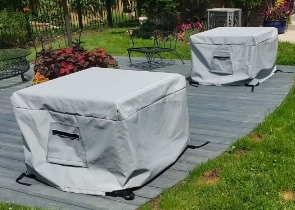 Cushion & Storage Chest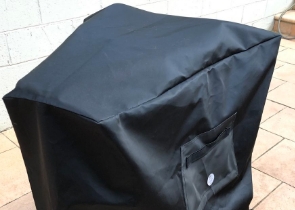 Custom Cover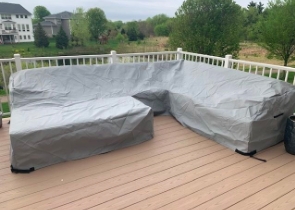 Sectional Covers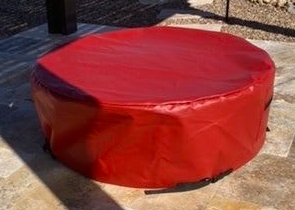 Fire Pit Covers_1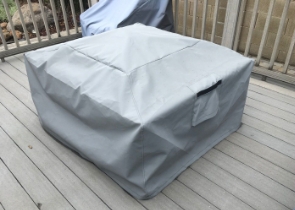 Fire Pit Covers_2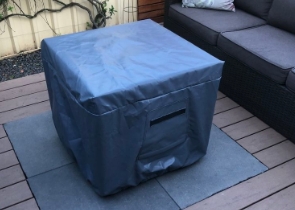 Fire Pit Covers_3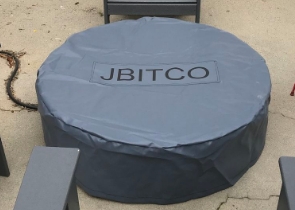 Fire Pit Covers_4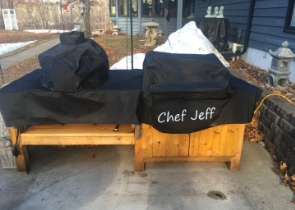 Grill Cover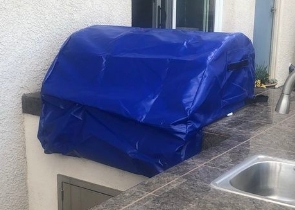 Grill Cover-1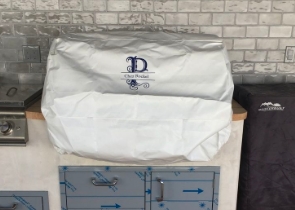 Grill Covers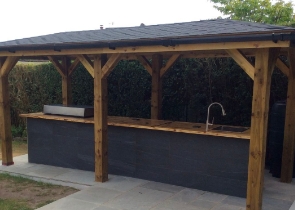 Outdoor Island Kitchen Cover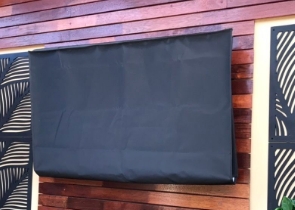 TV Cover
View more Customer Images »
Uplift Your Decor with Premium Outdoor Roller Shades
Home is where the heart is, a song by Elvis Presley that has touched generations and rings true for most people. Our abode is special and to instantly facelift the decor of such an eminent space, we can add beautifully textured micro-ventilated outdoor roller shades. These are designed to create an ambient temperature within an enclosed space and block the excessive heat that may enter through glass panels.
Trendy and charming, these 100% polyester shades with coating are resistant to fire and tears making them durable. Pets and toddlers in the family tend to play hide and seek with curtains making them vulnerable to wear and tear. However, roller shades are hard to access and do not become their plaything. This makes them perfect accent pieces for your home. They are ideal for indoor or outdoor usage so feel free to use them in a patio, garage, bedroom, or lounge.
The shades are available in various shades with 4% to 14% openness. You can make your choice depending on the amount of translucency you require for a room. The textured design gives a rustic effect to your home. This makes your home elegant instantly and provides complete privacy from prying eyes. The shades can be custom-sized to fit your requirements, make use of our simple measuring guide to help you take customised dimensions.
The roller shades create the perfect ambience for reading, napping, or hosting high-tea without putting pressure on your air conditioning. This is an economical and environment friendly option; you don't have to depend on electric appliances to reduce the temperature during scorching summers and the material is 100% recyclable. You can make use of this product in another form after it has run its course.
Accessory Options Available with Outdoor Roller Shades
The 96% to 86% UV-resistant premium roller shades allow natural light to permeate the windows while ensuring harmful sun rays do not hamper your vision and take your productivity down a notch. Excessive UV rays are also responsible for discolouration of your furniture. Side channel option ensures that no UV rays can enter from the side of the premium roller shades.
There are lift options of white nylon bead and white aluminium crank with mounting from left or right. You can opt for the rolling direction of the shades. We recommend rolling from the back, but the shade can be rolled from the front too as per your preference and need.
Choose Optional Valance with Outdoor Roller Shades
Add an element of sophistication to your premium roller shades when you choose to add aluminium powder coated valance.You can make a selection for a white or black valance or cover it with matching fabrics. The made-to-measure shade can be custom-sized, specify dimensions using our measuring guide through the website for a customised product. This flexibility allows you to attain a perfectly fitted product of your choice.
Didn't find what you were looking for? Need to find something else? Take a look at our other custom covers here