So Far We've Covered...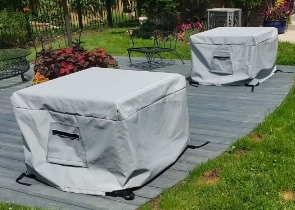 Cushion & Storage Chest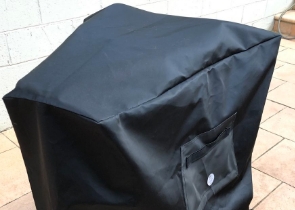 Custom Cover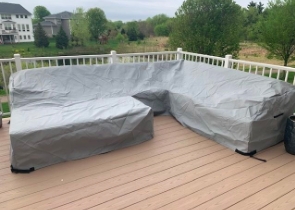 Sectional Covers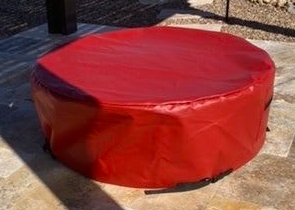 Fire Pit Covers_1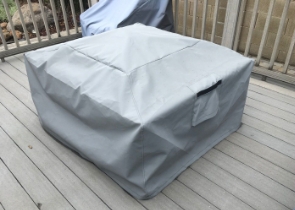 Fire Pit Covers_2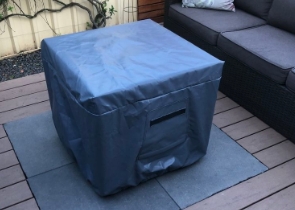 Fire Pit Covers_3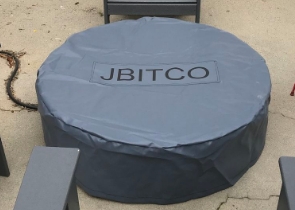 Fire Pit Covers_4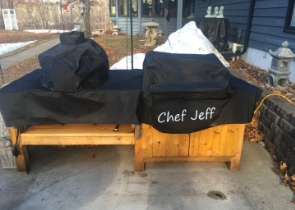 Grill Cover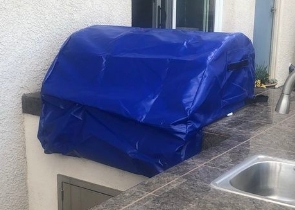 Grill Cover-1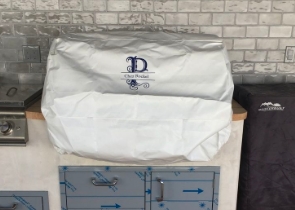 Grill Covers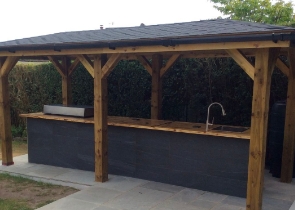 Outdoor Island Kitchen Cover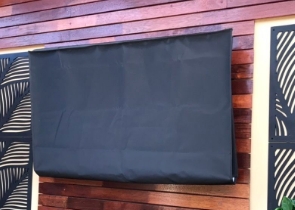 TV Cover
View more Customer Images »
Gas Station Pump Covers Feature Weatherproof Fabrics
 Do you want to maintain your gas station pump dry, gleaming, and spotless? We have the ideal gas pump covers to safeguard your property. Our gas pump protectors are tough and reliable, keeping your pump looking great in the rainfall, sunlight, snowfall, and other elements.
We make these waterproof gas pump covers to accommodate a pump with measurements of 65 in. H x 35 in. D x 40 in. W. We provide the station covers with a distinctive split zipper that makes removing and covering them simple and convenient. You may also strategically position air vents on the covers to ensure airflow, reduce air lofting, and prevent mould and mildew formation. These sturdy covers will not fade in direct sunshine and will keep dirt and ice out.
To fit varied weather conditions, choose from three different types of textiles and a variety of colour combinations. Our Cover Fab is available in two colours and features  600 denier melange with PVB base polyester construction. It works well in both shady and partially shady environments. This easy-to-handle cover has a graphic density of 12 Oz making it lightweight. These industrial covers have a fabric feel and come with a 3-year warranty.
The 1000 denier polyester fabric used in our Cover Max and Cover Tuff has a PVC coating. Their graphics weigh 12 oz and 18 oz, respectively. Cover Max has six colour possibilities, while Cover Tuff has five. Cover Max is suitable for mild weather, but if you're expecting severe weather, our Cover Tuff fabric gas station pump covers are the best choice. The warranties on these gas station covers are 3 and 5 years, correspondingly.
Our Gas Pump Protectors Come with Various Tie-Downs
To keep your gas station covers in position and well fitted, we provide a variety of tie-down alternatives. At the hem of the cover, you can use a drawstring or elastic. Push clips and corrosion-free grommets at the cover's base aid in tying and keeping the drawstring in place. Customise your fuel dispenser with any of these accessories to achieve the optimum fit.
Get your brand, message, or pattern printed on the waterproof gas pump covers to promote your business. We print with UV-resistant ink that won't discolour in the sunlight. All you have to do is tell us your colour preferences, layout, and the location where you'd like it printed. Airbags are an additional alternative (for a little fee) to hold the cover in shape and prevent water pools from forming. We may also make the size of your specifications.
Purchase a Larger Quantity of Our Gas Station Pump Covers and Save Money
Buy two or more of our gas pump protectors to qualify for bulk order discounts. With each additional unit in your purchase, the discount increases. So place your order soon to protect your gas station.
Didn't find what you were looking for? Need to find something else? Take a look at our other custom covers here.