So Far We've Covered...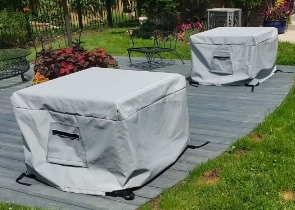 Cushion & Storage Chest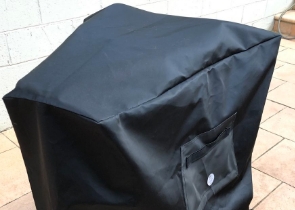 Custom Cover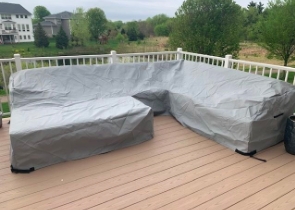 Sectional Covers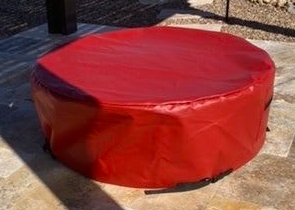 Fire Pit Covers_1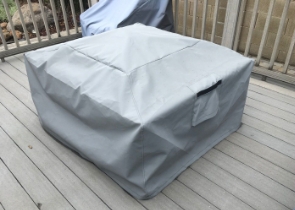 Fire Pit Covers_2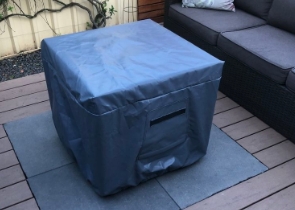 Fire Pit Covers_3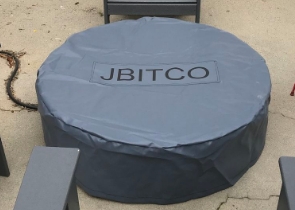 Fire Pit Covers_4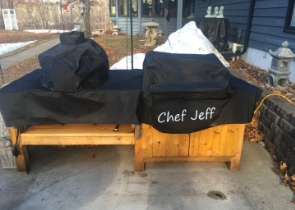 Grill Cover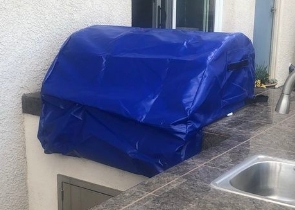 Grill Cover-1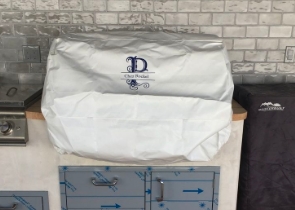 Grill Covers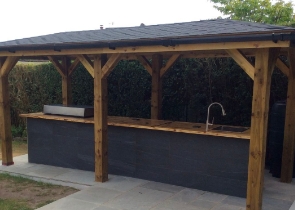 Outdoor Island Kitchen Cover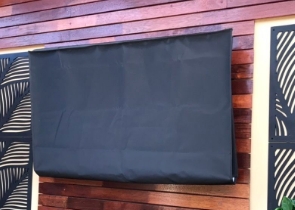 TV Cover
View more Customer Images »
Custom Scissor Lift Covers Made from UV-Resistant & Weatherproof Fabric
A scissor lift is an essential piece of equipment for doing tasks at high altitudes. Due to continuous exposure to elements, the equipment is susceptible to corrosion and other damage. The solution to your problems is Covers & All 'Custom Scissor Lift Covers'. Our robust cover not only provides comprehensive weather protection but also improves worker's safety.
Our custom scissor lift covers are tailor-made to fit a lift of any size perfectly. We add 1"-2" extra leeway to the given measurements to make installing or removing these covers quick and easy. You can use our measuring tool to share precise measurements of your scissor lift.
Designed to keep your employees safe from the risk of moving scissors lift, all of our industrial covers are constructed of water-repellent materials with high tensile strength. The carefully coated fabrics protect your tool from sun damage by blocking harmful UV radiation. The durable and heavy-duty material does not easily tear or bruise. Our enduring covers are built to last for many years.
Our custom scissor lift covers are available in three premium fabrics i.e., Cover Max, Cover Fab and Cover Tuff. Ideal for shady locations, Cover Fab is comprised of 600 denier melange with PVB backing polyester. This cover comes in two colours with a three-year warranty. Cover Tuff is recommended for extreme temperatures, while Cover Max is recommended for moderate weather. Both of these covers are constructed of 1000 denier, PVC-coated polyester. Cover Max is available in six colours and comes with up to a three-year warranty. Cover Tuff comes in five colours and has a warranty of up to 5-years.
Secure Your Custom Scissor Lift Covers with Various Tie-Downs & Grommets
Armed with rust proof grommets and sturdy tie-downs, our lift covers will stay put even in windy conditions. You can use any of the grommets and tie-downs to keep your scissor lift cover secure and fastened. We provide drawstring with or without grommets, elastic at the bottom, and a split zipper for extra security.
Placed equally at a distance of 6", 12", or 24", our rust proof grommets will not corrode and help you maintain the scissor lift cover properly. Both grommets and tie-downs will make your installation and removal process simpler and easier than ever.
Add a Touch of Personalisation to Your Scissor Lift Cover
Personalise your outdoor scissor lift cover by getting your name, logo or monogram printed on the cover. Send us your design, colours, fonts, and prints, and we'll make your one-of-a-kind cover exactly how you want it. Place your order now!
Didn't find what you were looking for? Need to find something else? Take a look at our other custom covers here.