So Far We've Covered...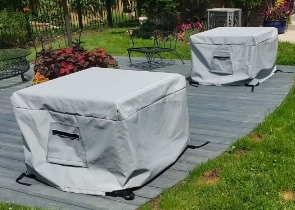 Cushion & Storage Chest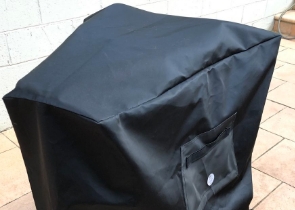 Custom Cover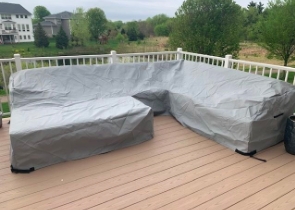 Sectional Covers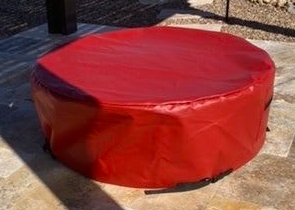 Fire Pit Covers_1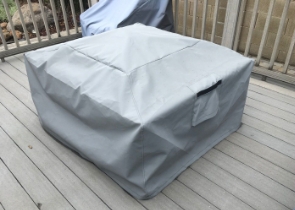 Fire Pit Covers_2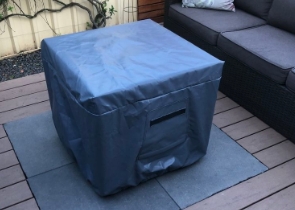 Fire Pit Covers_3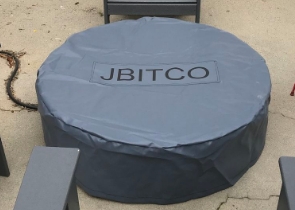 Fire Pit Covers_4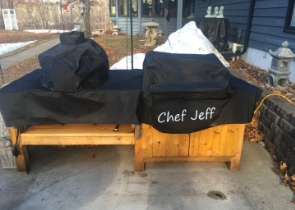 Grill Cover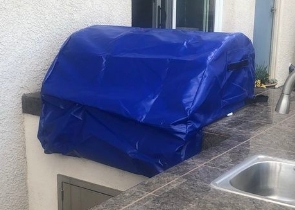 Grill Cover-1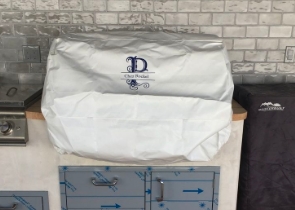 Grill Covers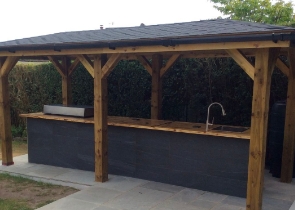 Outdoor Island Kitchen Cover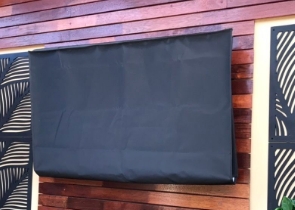 TV Cover
View more Customer Images »
Quality Water-Resistant Fabric Choices Available With Stage Light Covers 
The cost of various types of concert lighting is undeniably high and represents a significant investment. Hazardous situations such as water leakage and electrical shorts destroy your fancy concert lights, so protecting them from unpredicted weather and keeping them in great shape for years to come becomes crucial. Our waterproof light covers protect your outdoor and indoor lighting completely. We have covers for backlights, projectors, pin spots, uplights, spotlights, and smart lights.
Our custom lighting covers have easy-to-grasp handles, making them practical. The covers come foldable, making them simple to transport and carry. These fluorescent light covers are totally weather-resistant, allowing them to resist extreme temperatures.
With the outdoor light covers, you have the option of choosing one of three distinct water-resistant fabric alternatives. Cover Max, Cover Fab, and Cover Tuff are the fabrics in question. Our Cover Max fabric comprises 1000D PVC coated polyester and provides great longevity, abrasion and tear resistance to your covers. If you live in an area with mild weather, Cover Max is the best option for you. Second, our Cover Fab fabric comprises 600D polyester with a melange backing and PVB backing, making it suitable for shaded and partially shaded areas.
Cover Tuff has a well-known ability to resist The stage light covers come from 1000D PVC coated polyester, which provides great longevity, tear, and abrasion resistance. All the fabrics we offer come from high-quality materials. Our Cover Max and Cover Fab fabrics come with a 3-year warranty, while our Cover Tuff fabric comes with a 5-year warranty.
Customise Your Waterproof Light Covers with Your Name, Logo or Messages
Do you want to personalise your custom light covers to set them apart from others at the event? We've got some great news for you. At Covers & All, we allow our customers to customise their fluorescent light covers with their own logo, text, and name.
If you have a cover style in mind already, you can also upload an image to help us fully comprehend your needs. We strongly advise you to upload images in supported formats for the outdoor light covers.
Elastic at The Bottom of the Stage Light Covers Fit Snugly
It's not enough to have a cover to safeguard your lighting equipment. You must make certain that your covers are secure and in place. We included elastic at the bottom of the cover to support the waterproof light covers and keep them in place.
We also offer our customers the choice of adding airbags to their custom light covers as an add-on. These airbags raise your covers' sunken points, preventing water pools from gathering. These covers come discounted, so the more you buy, the more you save. Place your order right now!
Didn't find what you were looking for? Need to find something else? Take a look at our other custom covers here.