So Far We've Covered...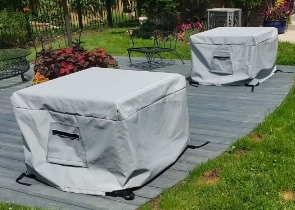 Cushion & Storage Chest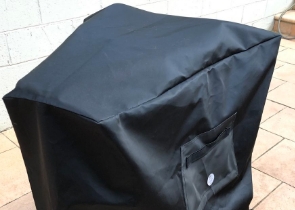 Custom Cover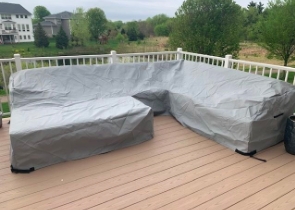 Sectional Covers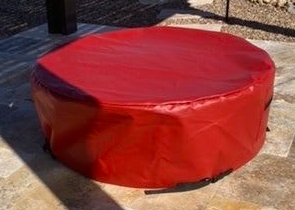 Fire Pit Covers_1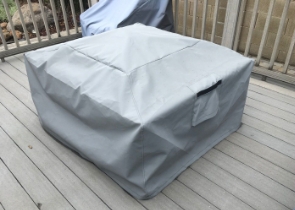 Fire Pit Covers_2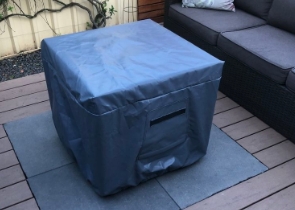 Fire Pit Covers_3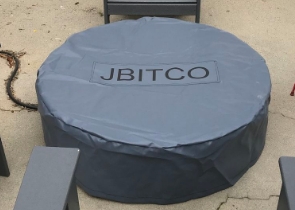 Fire Pit Covers_4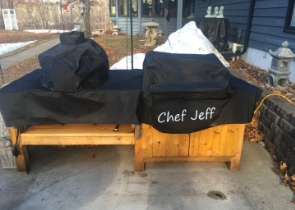 Grill Cover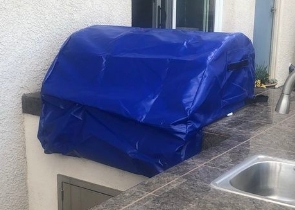 Grill Cover-1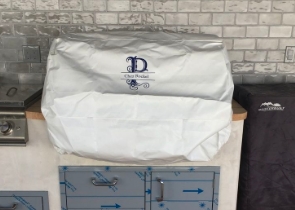 Grill Covers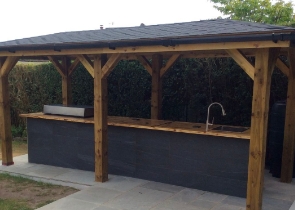 Outdoor Island Kitchen Cover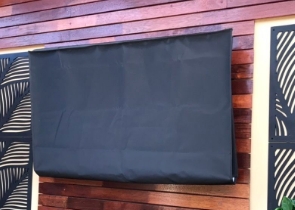 TV Cover
View more Customer Images »
Our Custom Warn Axon Covers are Made from High-Quality Durable Polyster
Are you planning a road trip and considering purchasing an expensive winch for your vehicle to get out of a tight spot? A winch comes in handy in an emergency, such as when your vehicle gets stuck somewhere. However, if your winch is exposed to the sun or rain, it may soon rust or degrade. The bespoke winch covers from Cover and All are entirely waterproof and offer complete protection.
Our rugged winch covers are made of tough, water-resistant material. These covers will protect your winches from elements such as rain, snow, sun, wind, and dirt. They effectively filter UV rays and do not fade or fracture when exposed to the sun while shielding the winch from harmful rays. Even when fighting the onslaught of highway debris, the fabric resists tearing and abrasions and remains tough.
These waterproof winch covers come in a variety of sizes to fit any winch. We have three distinct types of textiles for various weather conditions. Cover Fab is comprised of 600 denier melange PVB backing polyester and is ideal for shaded and semi-shaded locations. This lightweight cover has a 12 oz graphic weight and a fabric-like texture. It comes in two colours followed by a warranty of up to three years.
Our warn winch covers are composed of 1000 denier polyester with a PVC coating. Both Cover Max and Cover Tuff are comprised of moderate weight, weighing in at 12 oz. and 18 oz., respectively. Cover Max is designed for mild weather, whilst Cover Tuff is designed for extreme weather. Cover Max comes in six colours and has a three-year warranty, whereas Cover Tuff provides five colour options and a five-year warranty. These warn winch covers have a strong UV resistance, so they stay looking new for a longer time.
Custom made Warn Axon Covers to Fit Any SIze
Our warn axon winch covers come in bespoke sizes. They are ideal for your one-sided open retail merchandising unit. We offer an online measurement tool to help you determine the edge-to-edge measurements of your unit so that we can create a tailor-made cover for you. All of our covers include a 1"-2" leeway to make it easier to remove or put on the covers, making them easy to maintain.
If your UV resistant winch cover is not firmly fastened, it can be blown off by high roads and strong winds. To keep them strong and persistent, a robust and durable elastic is attached to the hem of the winch cover.
Add a Hint of Personalisation to Your Axon Winch Cover
Make the cover uniquely yours by adding your company name, logo, text, picture, etc., of your choice. All you have to do is send us your favourite image, logo, brand name, and other details, and we'll handle the rest. Place your order now!
Didn't find what you were looking for? Need to find something else? Take a look at our other custom covers here.