So Far We've Covered...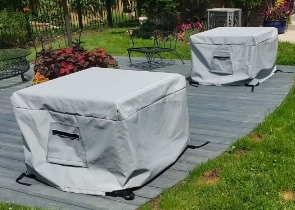 Cushion & Storage Chest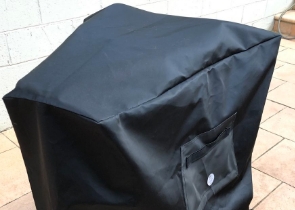 Custom Cover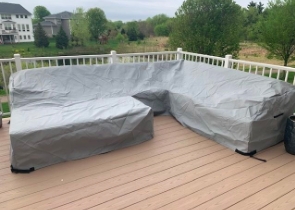 Sectional Covers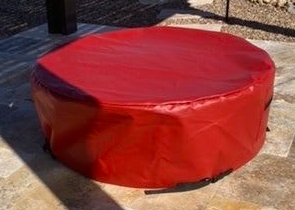 Fire Pit Covers_1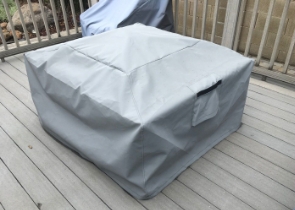 Fire Pit Covers_2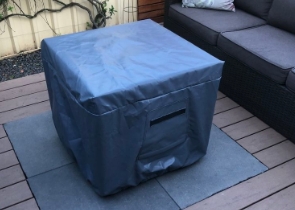 Fire Pit Covers_3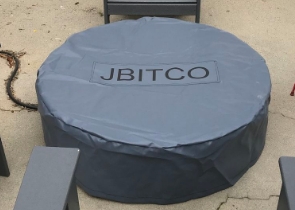 Fire Pit Covers_4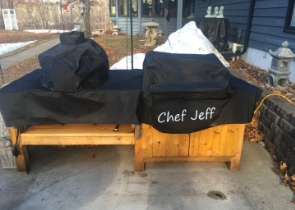 Grill Cover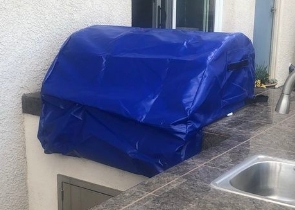 Grill Cover-1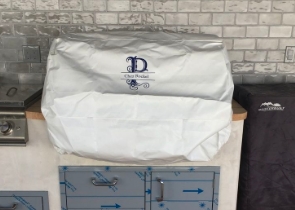 Grill Covers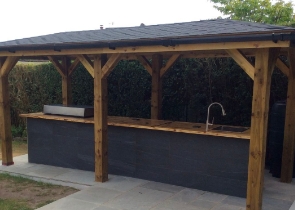 Outdoor Island Kitchen Cover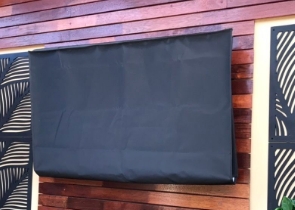 TV Cover
View more Customer Images »
Custom Cordless Snowblower Covers Made of Durable Waterproof Fabric
Snow piled on driveways, sidewalks, roadways, or runways poses a serious threat of fall injuries, especially to the young and elderly. In such conditions, a snowblower proves to be the most powerful piece of equipment for eliminating piles of snow. As this tough machine can be vulnerable to the vagaries of nature, there's a need to shield it with the robust covers available at Covers & All to render maximum protection against the harsh weather and outside elements.
Crafted with UV-resistant & waterproof fabrics, our custom cordless snowblower covers are backed with PVC/PVB coating. We provide our custom cordless snowblower covers in three fabric options: Cover Max, Cover Fab, and Cover Tuff. Each fabric can withstand extreme to moderate weather conditions. While the Cover Max & Cover Tuff materials are made of 1000 Denier, PVC polyester; Cover Fab features 600 Denier melange, PVB backing polyester.
The riding mower covers are available in various colours to match your taste and the decor of your patio and backyard. The colours range from black, blue, burgundy, and more. Made to withstand the test of time, our covers come with a warranty ranging from 3 to 5 years, depending on the fabric you choose for your cordless snowblower.
Weighing 12 Oz to 18 Oz, our waterproof snowblower covers are heavy-duty, yet lightweight. They are easy to place and remove.
Our Snowblower Outdoor Covers are Available in Custom Sizes & Tie-Downs
To cater to a wide range of choices, Covers & All provides custom size options suiting your specific needs. Just fill in the precise dimensions of your snowblower to order covers that offer an impeccable snug fit without making the fabric to slide or appear slouchy. All you need to do is use our online measurement tool and send us the dimensions of your snowblower, and we will make a perfect cover that fits it like a glove. We give leeway for easy pull-in and pull-out. All our equipment covers are tough and solid as our seams are sewn to prevent water seepage.
We also offer tie-downs and grommets to ensure that your riding mower covers stay firmly in place when not in use. The tie-downs available are drawstring, elastic at the hems, push clips, and adjustable with push clips. You can opt for grommets at a distance of" "/1" "/24 as per your requirements.
Snowblower Outdoor Covers Can be Personalised To Reflect Your Unique Style
Render a unique touch of character to your waterproof snowblower covers by getting them personalised with an eye-catching design, text, or a picture of your choice. Use our online design tool to give a personalised touch to your snowblower covers. Sleek and stylish, our covers are globally available and can be ordered in a matter of minutes. Place your order now to receive our cordless snowblower cover right at your doorstep.
Didn't find what you were looking for? Need to find something else? Take a look at our other custom covers here.