So Far We've Covered...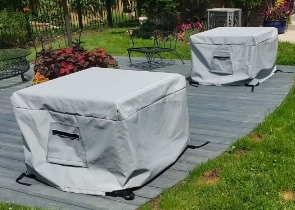 Cushion & Storage Chest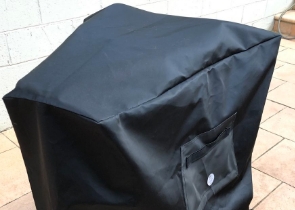 Custom Cover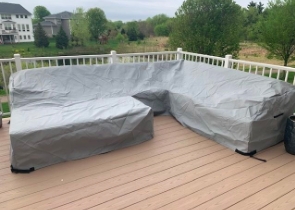 Sectional Covers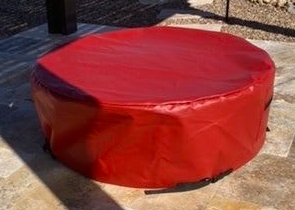 Fire Pit Covers_1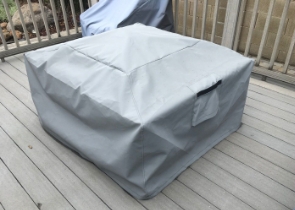 Fire Pit Covers_2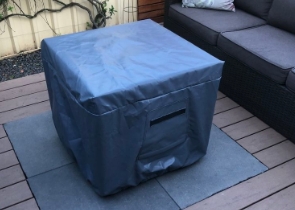 Fire Pit Covers_3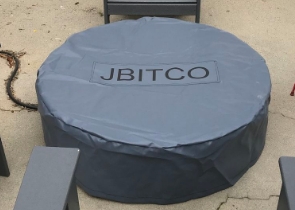 Fire Pit Covers_4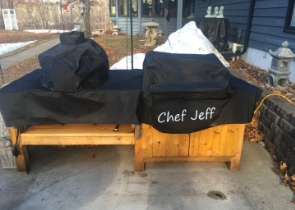 Grill Cover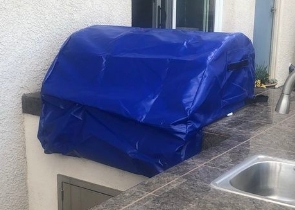 Grill Cover-1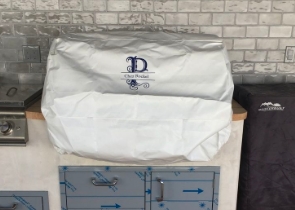 Grill Covers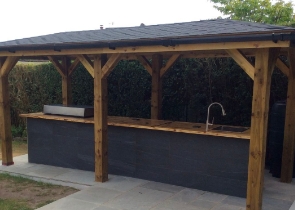 Outdoor Island Kitchen Cover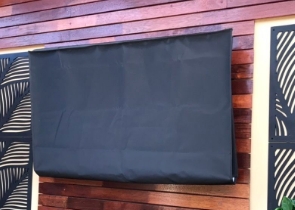 TV Cover
View more Customer Images »
Weatherproof Heavy-Duty Log Splitter Covers For Year-Round Protection
Bought a new kinetic gas log splitter but now thinking about how to keep it protected from rust and corrosion? Cover & All has wood splitter covers to keep your precious equipment dry, safe, and clean all year long. Tailored to perfectly fit your equipment, these covers are beautiful and stylish. 
Crafted using heavy-duty material, our waterproof covers for log splitters safeguard the log splitter against UV rays and humidity. Weather conditions such as direct sunlight, snow, or rain do not affect the fabric's colour and durability. They have a special coating that helps the covers resist tear or scratches at the smallest provocation, and prevents the growth of mildew. These covers can shield your device for years to come.
To meet the different weather requirements of different regions, we have designed three distinct custom log splitter covers. Cover Fab is PVB-backed 600 denier melange polyester. It weighs 12 oz. and is available in two colours. It is suitable for semi-shaded and shaded locations, touches like cloth, and features a 3-year warranty.
Cover Tuff and Cover Max feature PVC-coated 1000 denier polyester. These heavy-duty log splitter covers have 18 oz. and 12 oz. medium weight respectively. For extreme weather, Cover Tuff is suitable, while for mild weather, Cover Max is perfect. Available in 6 colours, Cover Max has a warranty of 3 years, whereas Cover Tuff comes in five colours and a 5-year warranty.
Various Tie-Downs Wood Splitter Covers for Snug Fitting
Multiple attachments are available to help keep your waterproof covers for log splitter secure and safe. To keep these coverings in place, we can fit the hems with an elastic or a drawstring. The rustproof grommets at 6, 12, or 24 inches apart help drawstrings run easily. A water-resistant split zipper makes them easy to put on and put off while push clips help in easy tying of the covers.
You can also have your company name, monogram, or logo on your custom log splitter covers. We print with UV-protected ink that doesn't fade with sun exposure. Send your layout, choice of font, and colour scheme to us, and we'll take care of the rest.
Get Discount on Bulk Heavy-Duty Log Splitter Covers
Order multiple wood splitter covers to qualify for a discount. The more you order, the more you save. Place your order right away, and we will have your covers ship to your door no matter where you are across the world.
Didn't find what you were looking for? Need to find something else? Take a look at our other custom covers here.