So Far We've Covered...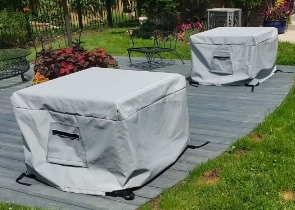 Cushion & Storage Chest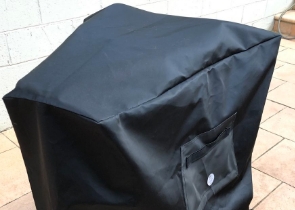 Custom Cover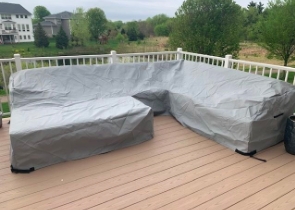 Sectional Covers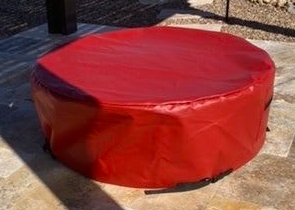 Fire Pit Covers_1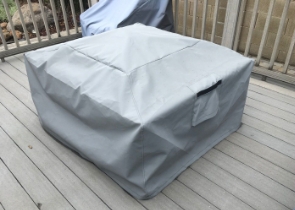 Fire Pit Covers_2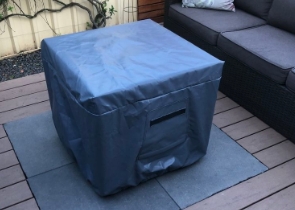 Fire Pit Covers_3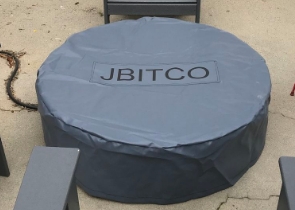 Fire Pit Covers_4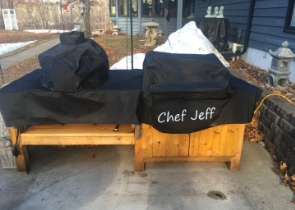 Grill Cover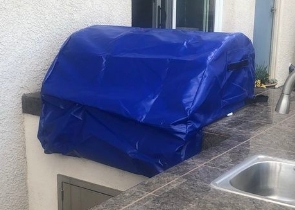 Grill Cover-1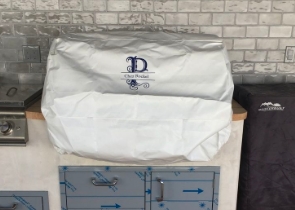 Grill Covers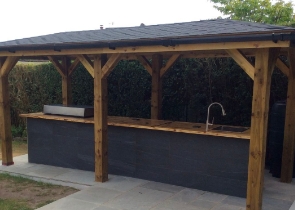 Outdoor Island Kitchen Cover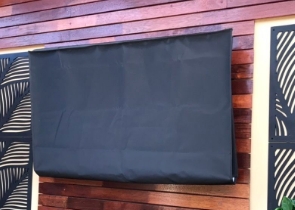 TV Cover
View more Customer Images »
Superior Quality Stationary Exercise Bike Covers For Excellent Protection 
Not a thing is more reviving than exercising in the presence of natural light and a cool breeze. Whichever your health goals, an exercising bike is an excellent tool for performing a quick cardio workout. Weather can influence your stationary exercise bike's functionality. To make sure that nothing disrupts your exercise routine, our waterproof exercise bike covers will protect your bike from damage.
Our gym equipment covers comprise entirely of waterproof fabric, ensuring complete shielding from sleet, rain, and snow. Built to protect your machinery from dangerous particles, our custom covers are the ideal way to extend the life of your stationary exercise bike.
These exercise cycle covers feature UV-resistant materials to complement the gratefulness of your surroundings. The robust UV-coated covers shield harmful sun rays and can withstand hazardous elements.
The stationary exercise bike covers feature air passages that help prevent the growth of mildew and mould. Our fitted covers are available in all sizes and fit all crucial brands of stationary exercise bikes, including Schwinn, ProFrom, NordicTrack, Life Fitness, Sole, Yowza Fitness, Gazelle, Nautilus, Precor, Body by Jake, and HealthRider.
Made-to-Order Waterproof Exercise Bike Covers in Three Fabric Variations
Custom-made covers feature modifications to fit your stationary exercise bike perfectly and protect it from the elements. Designed to withstand abrasion and tear, the gym equipment covers are available in three textile options: Cover Tuff, Cover Max, and Cover Fab. Cover Max is a versatile average weight PVC coated polyester fabric that weighs 12 oz. Cover Tuff is an 18Oz. 1000 denier polyester fabric that is excellent for usage in extreme weather, whereas Cover Fab is an ultra-lightweight 600D eco-friendly polyester fabric.
The exercise machine covers feature easy-to-remove handles that make cleaning and removal a breeze. Available in a variety of colours, our durable covers feature multiple tie-down options. You can secure your bike using push clips, zippers, elastic and draw straps.
Customise Your Stationary Exercise Bike Covers To Showcase Your Individuality
The design of the covers ensures that your gleaming bike keeps its lustre even when concealed. Customise your waterproof exercise bike covers to echo your personality and complement your environment. Customise your covers with a variety of UV-resistant colourful logos, texts or images.
Therefore, get ready to click the buy button and we'll deliver your new exercise cycle covers directly to your door.

Didn't find what you were looking for? Need to find something else? Take a look at our other custom covers here.