So Far We've Covered...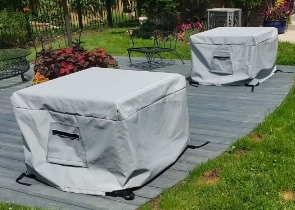 Cushion & Storage Chest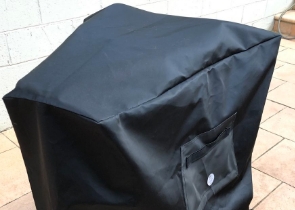 Custom Cover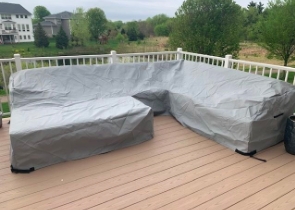 Sectional Covers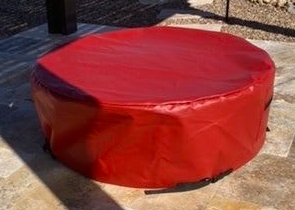 Fire Pit Covers_1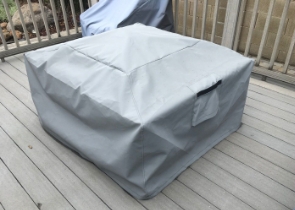 Fire Pit Covers_2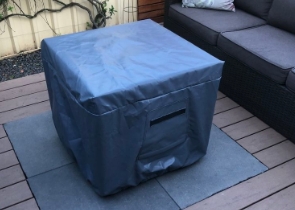 Fire Pit Covers_3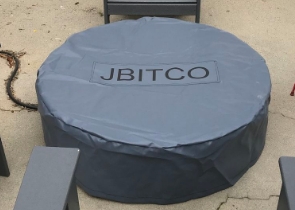 Fire Pit Covers_4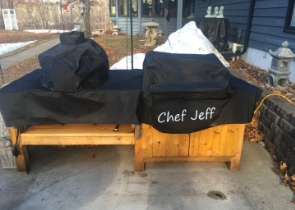 Grill Cover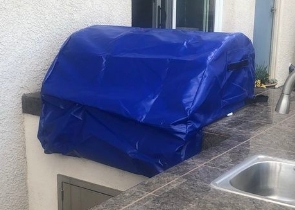 Grill Cover-1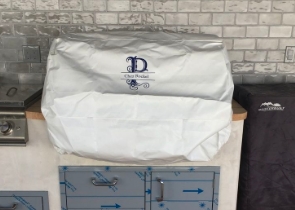 Grill Covers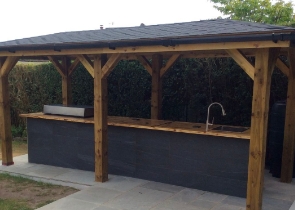 Outdoor Island Kitchen Cover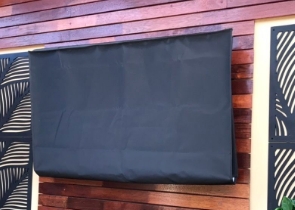 TV Cover
View more Customer Images »
Waterproof Luggage Cart Covers Offer Durability
It is convenient to pack all your luggage on a cart when travelling. However, the luggage is prone to exposure from dust, sun and rain and curious bystanders. Covers & All's baggage cart cover provides complete protection, safety, and privacy for your luggage and cart. Our outdoor cart covers are tailormade for a perfect fit.
We use 100% water-resistant and heavy-duty fabric to make these storage cart covers. They prevent moisture from leaking through and spoil your luggage. The covers are also UV-resistant, which means they will not fade when exposed to sunshine. These baggage cart covers fit a cart that is 35" (H) X 58" (W) X 18" (D) (D). We provide 1" to 2" of space between the covers for easy removal and installation.
Three high-tensile fabric options are available for our custom cart covers. The 1000 denier and PVC-coated polyester fabrics are in Cover Max and Cover Tuff. Both textiles have medium-weight fabrics with graphic weights of 12 oz and 18 oz, respectively, and come in a wide range of five colours. Cover Max comes with a warranty of 3 years and is suitable for mild weather, while Cover Tuff comes with a 5-year warranty for extreme weather.
Our Cover Fab is a lightweight (12 oz) fabric made with 600 deniers melange and PVB backing polyester. It's suitable for shaded and semi-shaded locations. It comes in two colours and has a 3-year warranty. All the fabrics of our luggage cart covers have a special coating that makes them resist tears and abrasions.
Outdoor Cart Covers Have Multiple Tie-Down Options
Add your preferred tie-down options to your cart to keep the storage cart cover secure. The extra-strong elastic or drawstrings at the hem offer a firm hold at the base. Support the drawstring with grommets at 6", 12", and 24" intervals, depending on your needs. The covers are easy to remove and put on with a split zipper. Use push clips to secure the luggage cart cover to the cart's legs.
You can also have airbags to save your luggage from getting wet if it rains. These airbags are beneath the custom cart covers to keep them at a level that allows water to drain easily and not gather on the surface.
Personalise Luggage Cart Covers with Customisable Printing
Give your outdoor cart covers a personal touch by adding creative texts, logos, monograms, or designs. You can select a colour or fabric, the upload your logo or design. Provide colour specifications for the logo and the printing location. Place your order and take advantage of the discounts we're offering on this item. We'll bring your personalised luggage cart cover right to your front door.
Didn't find what you were looking for? Need to find something else? Take a look at our other custom covers here.