So Far We've Covered...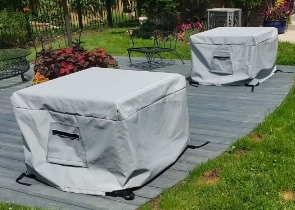 Cushion & Storage Chest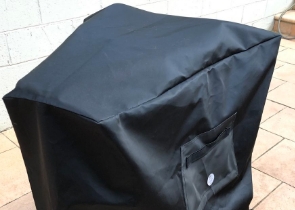 Custom Cover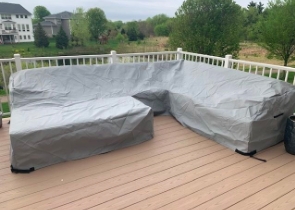 Sectional Covers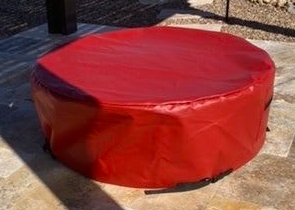 Fire Pit Covers_1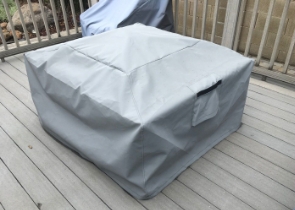 Fire Pit Covers_2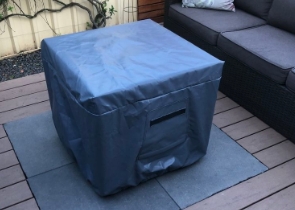 Fire Pit Covers_3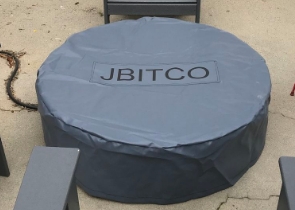 Fire Pit Covers_4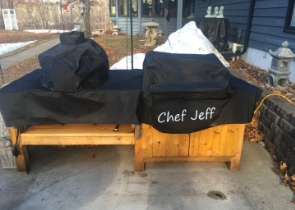 Grill Cover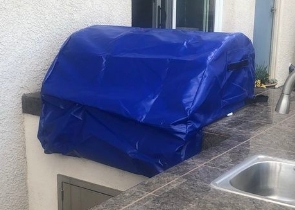 Grill Cover-1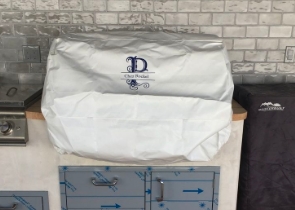 Grill Covers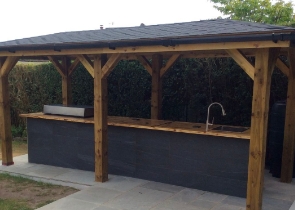 Outdoor Island Kitchen Cover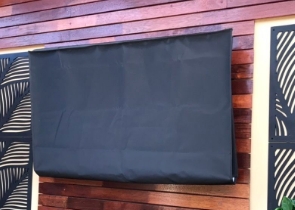 TV Cover
View more Customer Images »
Completely Water-Resistant Custom Luggage Cart Covers Protect Your Baggage
When travelling, your luggage stays waiting on a cart frequently. It's out in the open, vulnerable to prying eyes and unpredictable weather. When your luggage stays on a cart in a hotel reception area, it gets frequently exposed to dust, debris, and pests. Custom storage cart covers are available from Covers & All to keep your luggage protected at all times.
Cover Max, Cover Fab, and Cover Tuff are three high-tensile, completely water-resistant fabrics available for our custom luggage cart covers. These long-lasting, PVC-coated fabrics feature abrasion resistance, allowing them to resist friction with uneven surfaces without tearing or disintegrating. Because the outdoor cart covers are UV resistant, they do not fade quickly and stay looking new for longer.
Choose Cover Max, which comprise 1000D long-lasting polyester materials, for cart rain covers that need protection from mild weather. This 12 oz fabric will keep the condition of your luggage cart and the luggage it covers in tip-top shape. Six fade-resistant colours are available: grey, white, black, brown, beige, and blue. Cover Max has a 3-year warranty, but it will last much longer.
Cover Fab, a 12 oz fabric, is a good choice for luggage carts kept in shaded or partially shaded areas. The light sand and light beige hues of this 600D long-lasting, PVB-backed fabric are pleasant. Our Cover Tuff fabric comprises 1000D polyester with a PVC coating. This luggage cart cover fabric comes readily available in burgundy, black, grey, blue, and coffee and has a graphic weight of 17 oz.
Variety of Tie-Down Options are Available for Storage Cart Covers
The covers for the luggage cart should stay well-fitting and tidy. We have four different product options for custom covers, but we are happy to stitch to your specifications. Use our online measurement tool and upload a photo of the luggage cart you need a cover for to get accurate measurements. We create stylish outdoor cart covers that look great and protect your luggage carts for years to come.
Tie-downs are available for our cart rain covers for added security. While drawstrings are common, push clips are suitable for securing the covers to the luggage carts. For added security, corrosion-resistant brass grommets are available at a distance of 6"/12"/24" on your custom covers.
Add a Logo or Graphic Print to your Custom Luggage Cart Covers
Consider including a custom text or image in the font and fade-resistant colour you desire for your storage cart cover. This feature adds a distinctive and elegant touch to your covers.
Our custom outdoor cart covers are a great and affordable way to extend the life of your luggage carts while also protecting your guests' belongings. So why not order your luggage carts from us and we'll have them delivered to your door in no time?
Didn't find what you were looking for? Need to find something else? Take a look at our other custom covers here.