So Far We've Covered...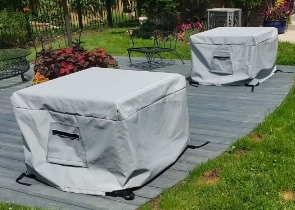 Cushion & Storage Chest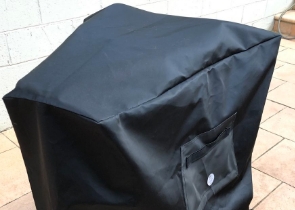 Custom Cover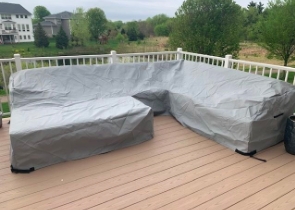 Sectional Covers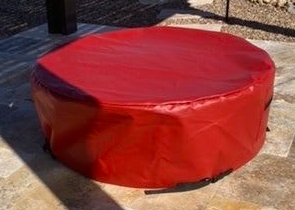 Fire Pit Covers_1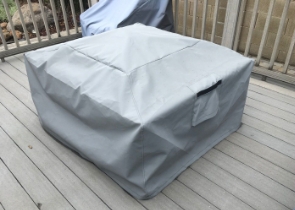 Fire Pit Covers_2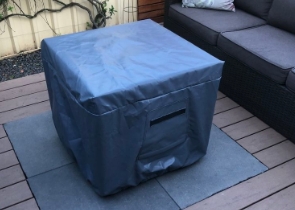 Fire Pit Covers_3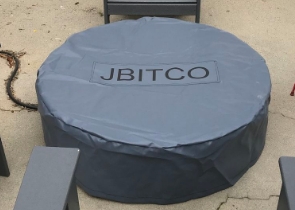 Fire Pit Covers_4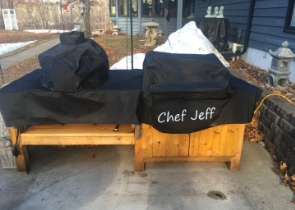 Grill Cover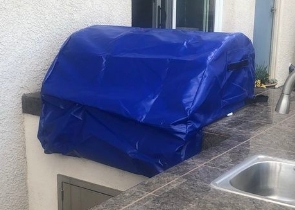 Grill Cover-1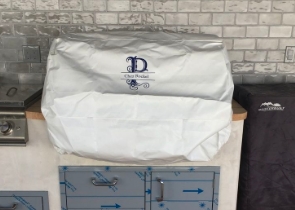 Grill Covers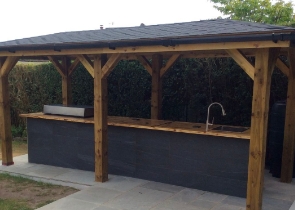 Outdoor Island Kitchen Cover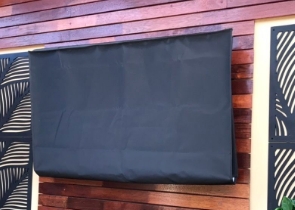 TV Cover
View more Customer Images »
Premium Custom Luggage Cart Covers are Tear & Abrasion Resistant
Looking for a high-quality cover for your luggage cart but not able to discover one that satisfies all of your requirements? If yes, then we have a perfectly fitting luggage cart cover that is exactly what you've been looking for.
Our covers are composed of 600/1000 denier PVC coated polyester/PVB backing polyester materials with a graphic weight of 12/18 Oz. Despite being light/medium weight, our covers are future proof. As a result, it becomes easier to handle them. These highly durable covers are resistant to tears and damage. This gives them a clean appearance, and they always look brand new.
Our covers are waterproof and UV-resistant, so you don't have to worry about the luggage on the cart. They not only act as a dust shield, but they also serve as a privacy screen, shielding the luggage from prying eyes.
The luggage cart covers have a vinyl feel to them and are made for long-term protection. When you have a wonderful 'canvas' at your disposal, it's a good idea to use it to enhance your brand with personalised logos and graphic printing.
Waterproof Luggage Cart Covers Available in a Variety of Durable Fabrics
Our covers are made of breathable fabrics and come with tie-downs for added security and protection. Although we've included drawstrings, you can instead use push clips as tie-downs. Equipped with rustproof grommets, our cart covers will spruce your place up in minutes. Placed at a distance of 6"/12"/24", the grommets will give a sleek look to your luggage cart cover while enhancing its performance.
Our covers are available in three of our most durable fabrics: Cover Max, Cover Fab, and Cover Fab, which have been engineered to withstand a variety of weather conditions ranging from mild to severe. We also provide 3 and 5-year warranties with them. They are available in a variety of colours, including black, brown, blue, white, beige, and grey. Choose one that complements your brand, decor, and other elements.
Buy More Save More with Our Custom Luggage Cart Covers
To place an order for our custom luggage cart covers, simply follow the measurement guide. You can also upload an image of your luggage cart. This will help our design team ensure that the covers are designed keeping your requirements in mind. When purchasing our covers remember that discounts are available on orders of more than one. So the more you buy, the more you save. Order now!
Didn't find what you were looking for? Need to find something else? Take a look at our other custom covers here