So Far We've Covered...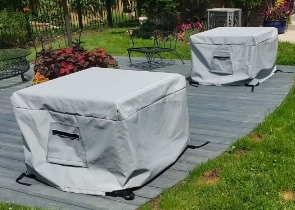 Cushion & Storage Chest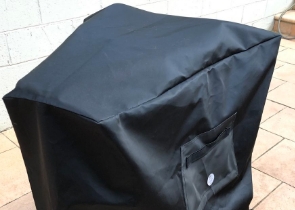 Custom Cover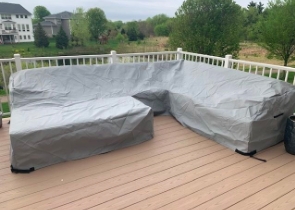 Sectional Covers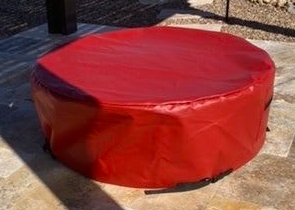 Fire Pit Covers_1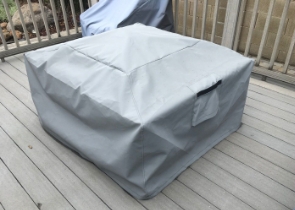 Fire Pit Covers_2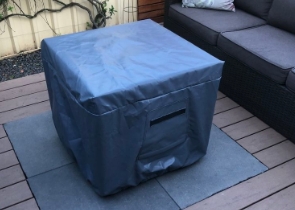 Fire Pit Covers_3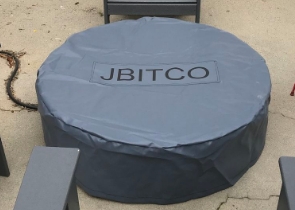 Fire Pit Covers_4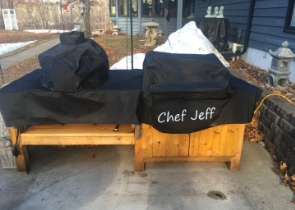 Grill Cover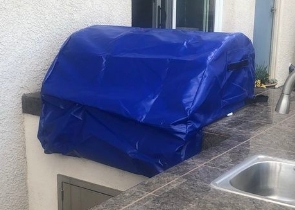 Grill Cover-1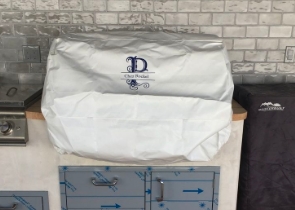 Grill Covers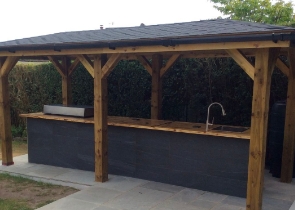 Outdoor Island Kitchen Cover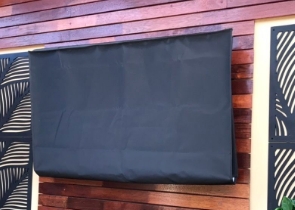 TV Cover
View more Customer Images »
Perfectly Fitting Weatherproof Custom TV Covers
Prepare to spend the entire year on the patio watching your favourite games and episodes. Our custom-made covers protect your outdoor TV unit from the elements. We use high-quality materials that help protect your TV from water and dust damage. To prevent leakage and scratches, we make our covers with seam stitching and soft lining on the inside.
Our waterproof covers are available in three different weather-resistant fabrics. Depending on the weather in your area, you can select the best fabric from our options: Cover Max, Cover Fab, and Cover Tuff. Cover Max fabric comes with a 3-year warranty, and Cover Tuff fabric comes with a 5-year warranty.
You can tailor your cover to fit any TV, regardless of size, brand, or shape. Simply use our online measurement tool to send us the measurements of your cover. We guarantee your TV cover will fit perfectly.
These custom TV covers also protect against short circuits and wire damage. They cover your TV from the front to the back. This ensures that the covers protect your wires and plug-in portals as well.
Add a Personal Touch to Your Easy Utility Outdoor TV Covers
We create custom-made covers that improve the functionality of your TV and cover. With our covers, you can easily use your TV at any time. They have a standard split Velcro at the back for easy slip on and off. We also offer organised storage with built-in remote storage slots on our cover's back panel.
With a little personalisation, you can show off your style on your covers. You can add fade-resistant UV printing on these waterproof TV covers. To impress your friends and neighbours, add your name, initials, logo, or anything else you want.
Custom TV Covers are Available in Multiple Colours & Tie Downs
We offer complete cover customisation, from colours to tie-downs. You can choose a fabric colour from our selection. Following that, you can secure your outdoor TV covers with split zippers. Airbags are available for an additional €8.82 to ensure that no debris or water collects on the TV covers.
Didn't find what you were looking for? Need to find something else? Take a look at our other custom covers here.