So Far We've Covered...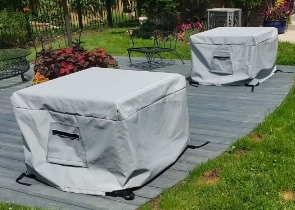 Cushion & Storage Chest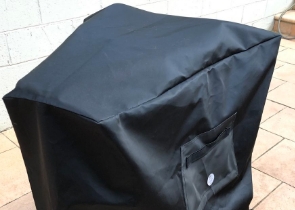 Custom Cover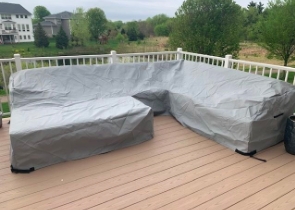 Sectional Covers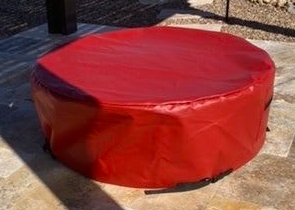 Fire Pit Covers_1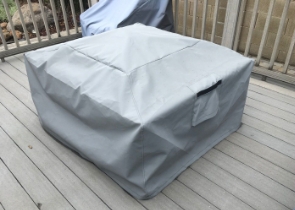 Fire Pit Covers_2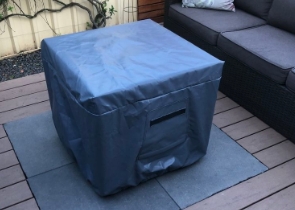 Fire Pit Covers_3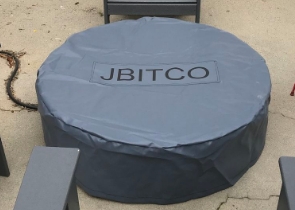 Fire Pit Covers_4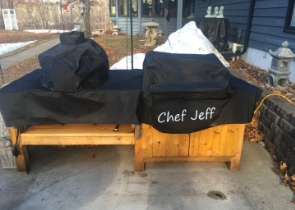 Grill Cover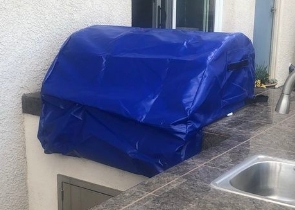 Grill Cover-1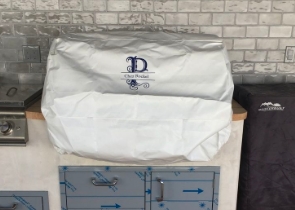 Grill Covers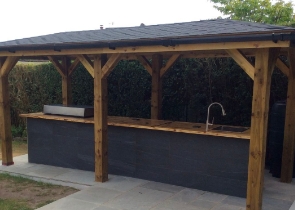 Outdoor Island Kitchen Cover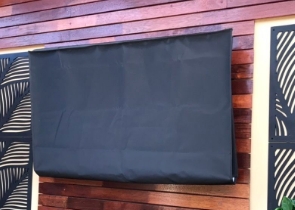 TV Cover
View more Customer Images »
65-Inch TV Covers Provide Ultimate Protection
Do you enjoy watching your favourite movies and shows on your big screen TV but are upset about dust and severe weather damage? Worry no longer, because Covers & All's waterproof TV covers are here to give you maximum protection.
With a variety of fabric options, you can ensure ultimate protection for your valuable TV. Use these weather-resistant 65-inch TV covers to secure your television and ensure it's performing well. You can also add a personal touch to your TV weather protectors by customising them.
Waterproof TV Covers are UV-Resistant and Resilient
We believe in providing the best service possible to our customers, which includes using high-quality materials to create custom outdoor TV covers. As a result, we've hand-selected three fabric options for you: Cover Max, Cover Fab, and Cover Tuff.
Cover Max is mildew-resistant, waterproof, and UV-coated. It features 12 oz - 1000D oxford polyester with a PVC coating. Cover Fab is a 600D eco-friendly polyester fabric with a PVB backing. And last, Cover Tuff is a polyester yard fabric with high tensile strength. It currently holds the title of being one of the toughest fabrics on the market.
Customisable and Tailored 65-inch TV Covers
Not only do our waterproof TV covers provide the best protection, but they also offer a variety of customisation options. You can personalise your cover by adding text or a logo.
For dust particles and rough weather, Covers & All's covers for 65-68 inch TVs are your best bet, ensuring the longevity of your televisions. Our checkout process is simple. Place your order now and sit back while we deliver it to your doorstep, anywhere in the world.
Didn't find what you were looking for? Need to find something else? Take a look at our other custom covers here.