So Far We've Covered...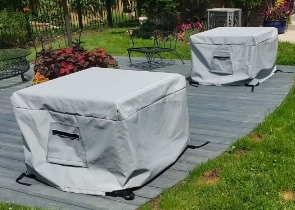 Cushion & Storage Chest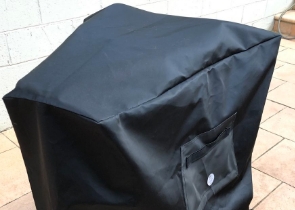 Custom Cover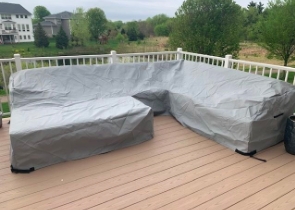 Sectional Covers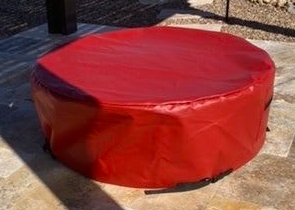 Fire Pit Covers_1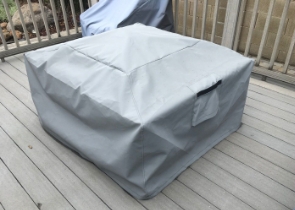 Fire Pit Covers_2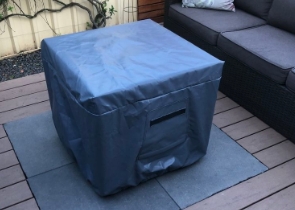 Fire Pit Covers_3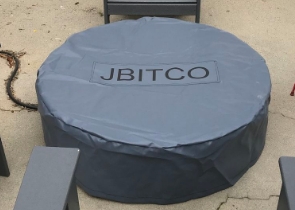 Fire Pit Covers_4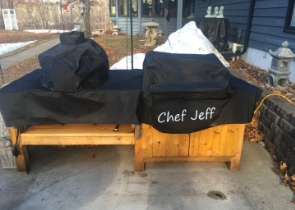 Grill Cover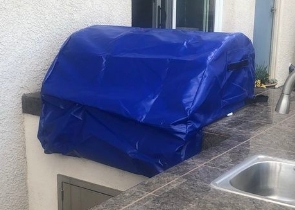 Grill Cover-1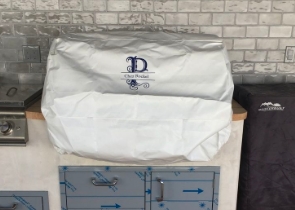 Grill Covers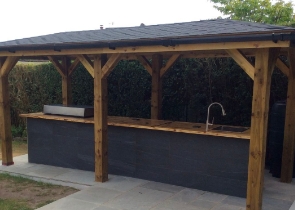 Outdoor Island Kitchen Cover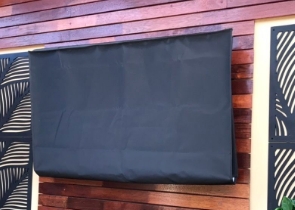 TV Cover
View more Customer Images »
Our Sturdy 49 Inch TV Covers Come with a 3- to 5-Year Warranty
A fast-paced soccer game has never been more enjoyable than when watched on the outdoor TV placed in your backyard. However, before the elements take their toll, Covers & All recommends protecting your television with one of their weatherproof TV covers.
We craft our bespoke 46 inch TV cover from highly durable fabrics. Cover Max features a 12 Oz-1000D-Oxford polyester-PVC coated fabric, and it's suitable for semi-covered outdoor settings. It's ideal for moderate weather situations and includes a 3-year warranty.
The Cover Tuff fabric has high tensile strength and comprises 18Oz - 1000D heavy-weight fabric. This outside TV protector is the ideal protection for your TV when placed in semi-covered locations or outdoors, and it comes with a 5-year warranty.
Our 49 inch TV covers made of Cover Fab fabric, which features a 600D eco-friendly polyester with a PVB backing, are ideal for shady or semi-shaded locations. They are attractive and extremely lightweight. Our Cover Clear is a vinyl cover with a 20 mil thickness. It's clear and simple and is only available for bespoke covers. Both textiles offer a 3-year warranty.
Weatherproof TV Covers are Completely Resistant to UV rays
These outside TV protectors are 100% waterproof and UV-coated and can endure in adverse weather conditions for a long time. They can overcome any obstacle, whether it's the scorching sun or torrential rain, snow, sleet, dust, or debris.
With high-quality stitching and a soft interior lining that works as an efficient barrier against harmful factors, these 46 inch TV covers are extremely durable. Apart from being fade resistant, they are also resistant to rust, abrasion, and tears. While Cover Max is resistant to mildew, Cover Tuff is impervious to both mould and mildew. These covers have a vinyl-like texture.
Our 49 Inch TV Covers are Customisable
Choose a preferred fabric and colour for your weatherproof TV covers. You may customise the covers by having a UV-resistant pattern, logo, or your name printed on them. 

Didn't find what you were looking for? Need to find something else? Take a look at our other custom covers here.