So Far We've Covered...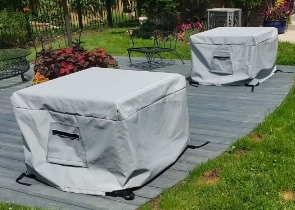 Cushion & Storage Chest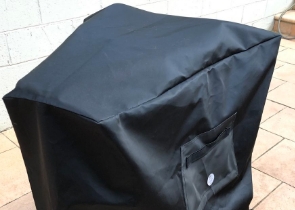 Custom Cover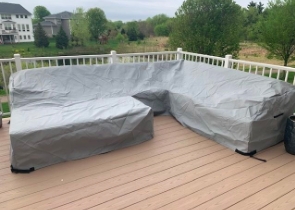 Sectional Covers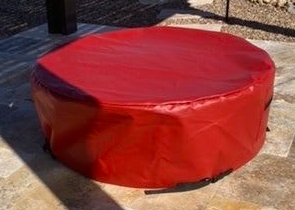 Fire Pit Covers_1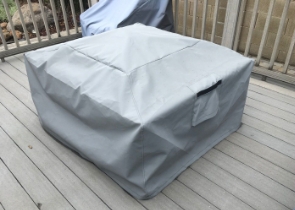 Fire Pit Covers_2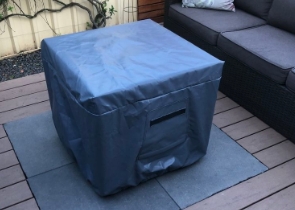 Fire Pit Covers_3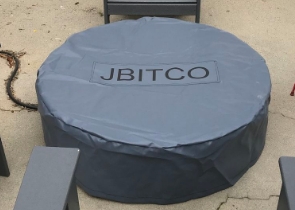 Fire Pit Covers_4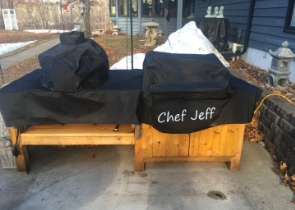 Grill Cover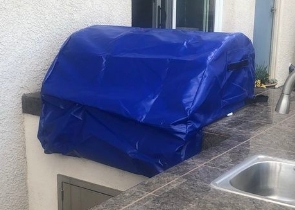 Grill Cover-1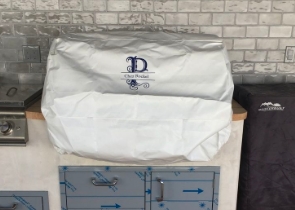 Grill Covers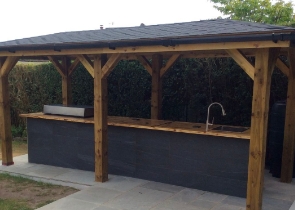 Outdoor Island Kitchen Cover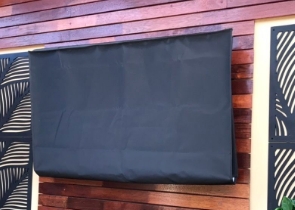 TV Cover
View more Customer Images »
42 Inch TV Covers Provide Utmost Protection 
Not a thing beats resting on your warm patio while watching your favourite film on the large screen. However, external elements can endanger your television. No need to be concerned, as our rugged waterproof TV covers provide the greatest protection for your television against adverse weather.
We made the covers entirely of waterproof fabric and can endure snow, sleet, and snow while allowing no water to soak through. Our robust covers ensure the smooth operation of your television. Our patio TV covers feature a UV-resistant fabric. The robust ultraviolet coated covers filter harmful sun rays and can withstand the harmful elements.
The anti-mildew and anti-mould textiles wick away moisture and breathe new life into your television. These TV weather protectors feature access handles that simplify the operation of covering and removing.
Waterproof TV Covers are Available in Three Textile Options
Our custom-made covers ensure an amazing fit and preservation of your television. Designed to withstand damage and tear, the outdoor TV covers with zipper are available in three fabric options: Cover Fab, Cover Tuff, and Cover Max.
Cover Max comes in a range of colours and has a 3-year warranty. We constructed the durable fabric of PVC-coated, 12-ounce, 1000-denier oxford polyester. The average weight fabric is exceptionally sturdy and has a vinyl-like feel.
Cover Fab fabric comprises 600D eco-friendly polyester with a PVB backing. The UV-resistant cover is ideal for semi-shaded and shady environments and comes with a 3-year warranty.
Cover Tuff is a polyester yard textile with high tensile strength. The cover, which is excellent for adverse weather situations, has a 5-year warranty.
Customise your 42 Inch TV Covers to your Desired Choice 
Our waterproof TV covers not only provide the highest preservation but also ensure that your television appears smart even when not in use. We can customise our covers in a variety of ways. You may customise your covers with a variety of UV-resistant bright photos, texts, or logos to add a little uniqueness to your cover.
Available in a variety of colours, these robust TV weather protector covers feature a plush lining and a split zipper on the rear side for more protection. You may add airbags to keep water and debris from forming pools for an extra €9.99.
Click the buy button and we will mail your new outdoor TV covers with zipper directly to your home.

Didn't find what you were looking for? Need to find something else? Take a look at our other custom covers here.