So Far We've Covered...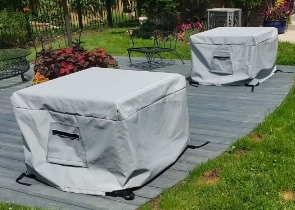 Cushion & Storage Chest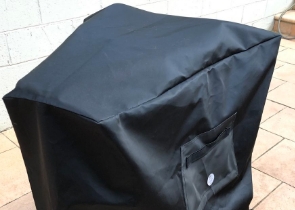 Custom Cover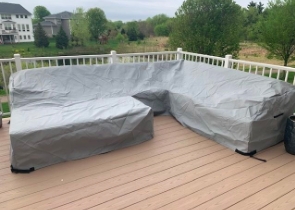 Sectional Covers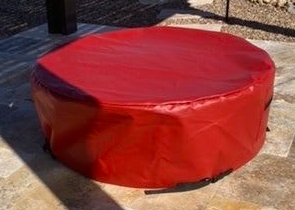 Fire Pit Covers_1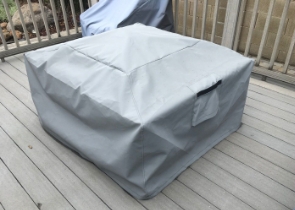 Fire Pit Covers_2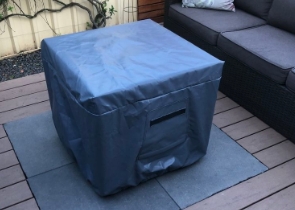 Fire Pit Covers_3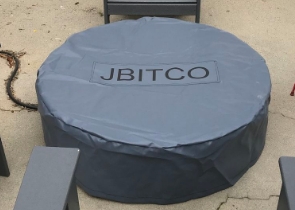 Fire Pit Covers_4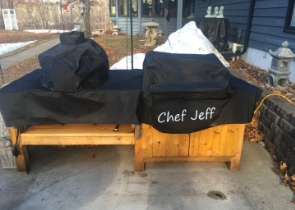 Grill Cover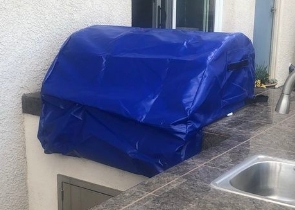 Grill Cover-1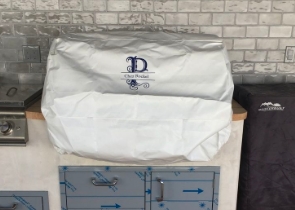 Grill Covers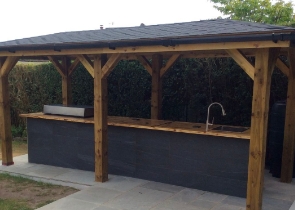 Outdoor Island Kitchen Cover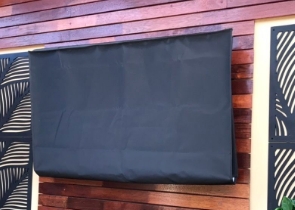 TV Cover
View more Customer Images »
Water-Resistant TV Covers Safeguard Against Elements
Relaxing in nature while watching your favourite television shows has an old-world appeal. If you live in a place with extreme weather, it can have a negative impact on your television's performance. Do not worry any longer, because we have custom outdoor TV covers that are of the highest quality and can keep your expensive TV safe and guarded for a long time.
Made of water-resistant fabric, our TV weather protectors ensure that your TV always works properly no matter the weather. We use fabric that is resistant to the sun's harmful rays to make these covers. Designed with an anti-mould and anti-mildew fabric, the covers also help to extend the life of your television. There are convenient handles that make it easy to remove and replace these covers.
Custom Outdoor TV Covers in Three Sturdy Fabrics
Our outdoor TV covers with zipper ensure a perfect fit and protection for your television. The covers are available in three fabric variations: Cover Max, Cover Fab, and Cover Tuff, and can protect against tear and abrasion.
Cover Max fabric comes in a variety of colours and has a 3-year warranty. It features 12 Oz. 1000D oxford polyester with a PVC coating. The medium-weight fabric has a vinyl-like feel to it.
Cover Fab fabric uses 600D eco-friendly polyester with a PVB backing. These UV-resistant TV weather protectors have a 3-year warranty and are ideal for shaded and semi-shaded areas.
Cover Tuff features a polyester yard fabric with high tensile strength. These patio TV covers have a 5-year warranty and are ideal for extreme weather.
Customise The Water-Resistant TV Covers with Your Favourite Colours
Our covers not only provide complete protection for your TV, but they also make it look elegant even when not in use. We can customise the covers with UV-resistant colourful images, logos, or text of your choice to give the covers a hint of your personality. These custom outdoor TV covers come in a variety of colours, have a split zipper, and are custom made with soft lining and easy access handles for effortless movement.
So get ready to click the 'buy' button, and we'll deliver your new 36-41 inch TV covers to your door. Didn't find what you were looking for? Need to find something else? Take a look at our other custom covers here.