So Far We've Covered...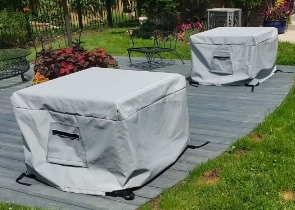 Cushion & Storage Chest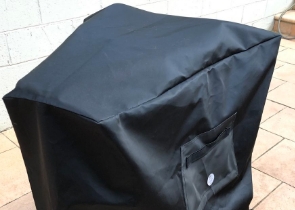 Custom Cover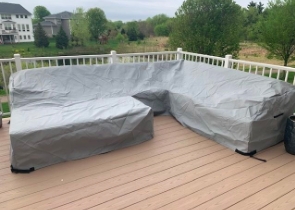 Sectional Covers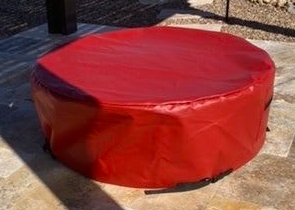 Fire Pit Covers_1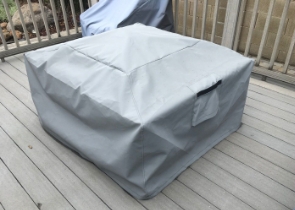 Fire Pit Covers_2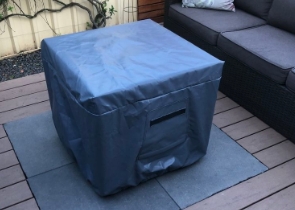 Fire Pit Covers_3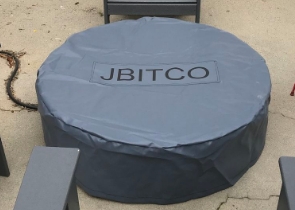 Fire Pit Covers_4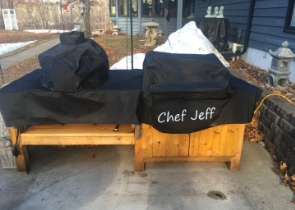 Grill Cover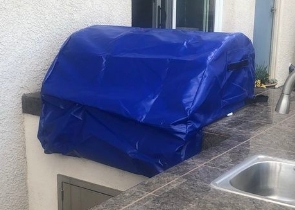 Grill Cover-1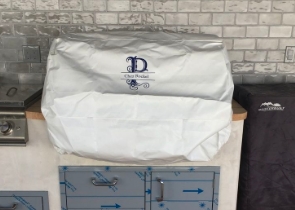 Grill Covers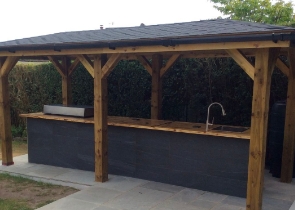 Outdoor Island Kitchen Cover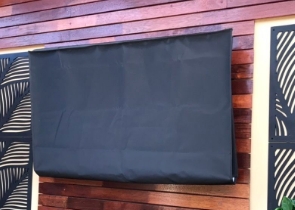 TV Cover
View more Customer Images »
Keep Your Lounger Chairs Spick & Span with Waterproof Sky Lounger Covers
The gleaming sun, the invigorating air, and the cold beverage in your hand might be enthralling as you laze on your cosy sky lounger. Now imagine how stunning this picture would be without the wind, rain, or beverage spills. Mesmerizing isn't it? But these climatic variations are not in our hands but safeguarding our brand new furniture is. For that, you would need weatherproof covers that are not only strong and durable but reliable too. Presenting Covers & All's long-lasting all-weather polyester covers to protect your beautiful loungers from direct sunlight, downpours, harsh UV rays, mildew, tears and abrasion.
The covers are made of polyester fabric that is PVC-coated for weather resistance, so they can easily tolerate inclement weather. To meet your specific demands, we provide a large assortment of materials for all types of weather, from semi-shaded to inclement weather conditions. We use three premium fabrics such as Cover Max, Cover Fab, and Cover Tuff to design sky lounger covers. For our Cover Fab, we use a 600 denier melange, PVB-backed polyester fabric. For places that are either completely or partially shaded, this fabric is a great choice.
Cover Max and Cover Tuff textiles are made of PVC-coated polyester in 1000 Denier and are ideal for moderate to severe weather conditions. These fabrics are available in medium-to-heavy weights and weigh 12 to 18 ounces. All three fabrics are extremely resistant to tears and abrasions and won't wear out over time.
The double-stitched seams strengthen our covers' resistance to damaging UV rays and prevent water from seeping in between the seams, increasing their lifespan. Depending on the fabric you select, these lounger covers are available with excellent coverage starting at three to five years.
Get Robust Grommets & Tie-Downs to Add Extra Security to Your Sky Lounger Covers
Gusty winds can topple the chair covers exposing them to the unwanted elements. To keep them firm and in perfect condition, we provide an assortment of sturdy tie-downs that can easily be tied the way you want them to. Choose from Push clips, drawstrings, elastic at the bottom, or a combination of elastic at the bottom with push clips to add an extra layer of security.
To make the procedure of installing and removing your cover simpler, you can choose to add brass grommets. To assist you in keeping the cover's shape in perfect condition at all times, these strong grommets are available at fixed intervals of 6, 12, and 24. Even in the windiest situations, the grommets will keep the covers' position intact.
Personalise Your Sky Lounger Covers for An Upgraded Style Quotient
With the help of our online personalising tool, boosting the look of your cover is now simple and straightforward. Add anything you want, such as a phrase, your favourite picture, a name, a logo, text, etc. and make heads turn. So what are you waiting for? Order now for convenient door-step delivery!
Didn't find what you were looking for? Need to find something else? Take a look at our other custom covers here